0 Item £0.00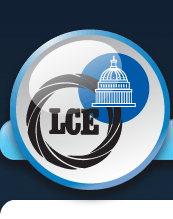 SYSTEM CAMERAS
FLYING CAMERAS
ACTION CAMERAS
VIDEO GIMBALS
COMPACT CAMERAS
VIDEO CAMERAS
VIDEO MONITORS
LIGHTFIELD CAMERAS
BINOCULARS
TELESCOPES
ASTRO SCOPES
X CLOSE






LAKESIDE OPTICS.
Try out binoculars and spotting scopes, that would be impossible to properly test out in a town or city shop. Test for such things as:
Chromatic aberration
, ( i.e. colour fringing or false colour). Why has that swan on the far shore got a yellow neck and a blue tail?
Depth of field
. Hey, that reed bunting really stand out against the beautifully blurred background, or, Both the reed bed and the far shore are both in nearly sharp focus!
We are situated next to a beautiful view of the Chew Valley Lake and adjacent woodland. There is ample
free
parking, (all day if you wish), toilets on site and good food is available at the
Salt & Malt
restaurant and fish bar next door.
We sell:
SWAROVSKI, ZEISS, LIECA, VORTEX, OPTICRON, HAWKE, NIKON, MANFROTTO
and much more.
LAKESIDE OPTICS, PICNIC AREA NO.1, CHEW VALLEY LAKE, CHEW MAGNA, BRISTOL BS40 8TF
tel:
01275 332042
email:
lakeside@lcegroup.co.uk