0 Item £0.00
Olympus M.ZUIKO DIGITAL 17mm F2.8 Pancake Black
Type: Olympus Micro 4/3 - Lenses

Stock: In Stock

Postage (Next Day): £4.99

*Ultra small pancake lens
*Compact design and lightweight
*Especially designed for Micro Four Thirds bodies

The M.ZUIKO DIGITAL 17mm 1:2.8 Pancake (35mm equivalent focal length: 34mm) lens is even smaller than the already compact pancake lens for Four Thirds bodies. This Micro Four Thirds lens boasts the compactness to the limit with a mere 22mm in length and 71g in weight. The circular aperture diaphragm with 5 blades enables natural and smooth defocusing. This wide-angle pancake lens with its ultra compact design is ideal for daily snapshots and as travel companion.

Call the Colchester branch on 01206 573444 or your local branch for more information.

£199.99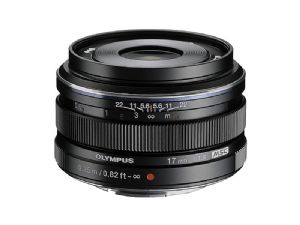 Olympus M.ZUIKO DIGITAL 17mm 1:1.8 Black
Price £369.99
Olympus M.ZUIKO DIGITAL ED 9-18mm 4.0-5.6
Price £464.99
Olympus M.ZUIKO DIGITAL 17mm F2.8 Pancake Black
Price £199.99
Olympus M.ZUIKO DIGITAL 12mm F2
Price £544.99
Olympus M.ZUIKO DIGITAL ED 60mm 1:2.8 Macro
Price £399.99
Olympus M.ZUIKO DIGITAL 17mm 2.8 Pancake Silver
Price £199.99