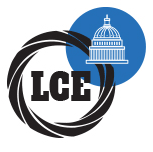 Titchfield Haven Binocular & Telescope Show Weekend
Branch:
Winchester
When:
30/09/2017 - 01/10/2017
Where:
Titchfield Haven National Nature Reserve and Visitor Centre, Cliff Road, Hill Head, Fareham, Hampshire PO14 3JT
We will once again be holding one of our ever popular "Binocular & Telescope Shows" in the delightful surroundings of Titchfield Haven Nature Reserve on the weekend of Saturday 30th September & Sunday 1st October.

A truly great opportunity to try out the very latest optical equipment in beautiful surroundings and the ideal time to purchase with show offers and part-exchange of your equipment is most welcome.

If you wish to see a particular product at the weekend we would kindly ask you to call us at the shop on (01962)866203 prior to the show before you make a special journey so that we can try our best to obtain it for you.

We can be located directly above the visitor centre at Titchfield Haven and our show runs from 9.30am to 4.00pm.

We look forward to seeing you there.



16/12/2017 - Vortex Day with Chris Coleman
08/12/2017 - Bath Xmas Lights Photosafari
26/11/2017 - LCE Southampton Photo & Video Show 2017
25/11/2017 - SWAROVSKI EVENT