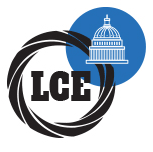 CHEW VALLEY BIRD FAIR
Branch:
Bath
When:
21/04/2017 - 22/04/2017
Where:
Lakeside Optics
FRIDAY 21st and SATURDAY 22nd APRIL - 10 - 4pm

THE ANNUAL CHEW VALLEY BIRD FAIR PROVIDES NATURE LOVERS, BIRDWATCHERS AND PHOTOGRAPHERS WITH A GREAT DAY OUT IN THE COUNTRY.
It takes place by the Chew Valley Lake on the lawns outside of Lakeside Optics, next door to the Salt & Malt restaurant and Fish Café. This will give visitors the chance to view, get expert advice and buy, while testing out the equipment against a spectacular backdrop. There will be the opportunity to trade in old equipment in part exchange for the latest optical and photographic equipment. There will also be some great show deals over the two days.
Represented there will be:
Swarovski, Leica, Zeiss, Vortex, Hawke, Opticron, Kowa, Nikon, Canon, Manfrotto, Velbon, Intro2020...
Contact us on 01275 332042 or email lakeside@lcegroup.co.uk
....The show you cannot afford to miss....

17/01/2018 - Mirrorless cameras in todays photography - Sony UK ambassador Terry Donnelly and Sony UK
16/12/2017 - Vortex Day with Chris Coleman
12/12/2017 - Lincolnshire Photographic Association - Sony Mirrorless with Special Guest Terry Donnelly FRPS FSWPP FBPE MPAGB EFIAP
08/12/2017 - Bath Xmas Lights Photosafari with Sony