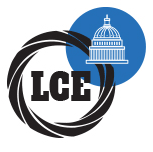 London Camera Exchange Photo & Video Show 2016
Branch:
Southampton (High Street)
When:
27/11/2016
Where:
Novotel Hotel Southampton
The LCE Southampton Photography Show 2016
LCE proudly announces the return of this hugely successful annual event for 2016- the LCE Southampton Photography Show.
The show will again be held at the Novotel Hotel in Southampton, on Sunday 27th November. Visitors will be able to see, try & buy all the latest enthusiast/Pro Digital SLRs, Lenses, Accessories, Printers & Profilers, Enthusiast & Pro Digital Compacts, Studio Flash, Action Cameras... and more, all under one roof.
Many hot new DSLR, Lens & CSC products will be on show; these should include the new Nikon D5 & D500 DSLRs, the new Canon EOS 5D Mk IV, 1D X Mk II and EOS M5, plus the new 24-105mm f/4 L IS USM & 16-35mm f/2.8 L USM II & PowerShot G7 X II, the new Sony A6500, A99 Mk II, latest A7 series CSCs plus FE Lens Range, the new Fujifilm X-T2 and latest XF Lenses, the Sigma 150-600mm DG OS Zoom Range plus the latest Art Lenses, the new Tamron 150-600mm Di VC G2 & and the new Olympus OM-D E-M1 Mk II.
The show will offer the perfect opportunity to shop for an exciting, new technology Christmas gift or treat yourself with our outstanding Show-Only Deals and generous CashBack Offers from many Brands.
Expert advice and in-depth demos will be on offer from a host of manufacturer experts as well as our highly trained, friendly staff. Brands exhibiting are to be confirmed but should include: Canon, Nikon, Sony, Fujifilm, Olympus, Sigma, Tamron, Samyang, Zeiss Lenses, Tamrac, Manfrotto, Gitzo, Velbon, CamRanger, Nissin, Marumi, Hoya, Cokin & Op-tech. The GoPro Action Camera system should also be featured including the Hero5 Black & Hero5 Session models, plus the latest DJI Phantom, Inspire & Mavic Quadcopter Drones, DJI Ronin Movie shooting Rigs and DJI Osmo Camera Gimble+Handle range.
Plus- New Product or Ambassador Photographer Seminar Talks/Live Interactive Workshops will be held during the day featuring speakers from leading brands:
11.30 - Canon: David Newton
12.30 - Manfrotto: Nicole Gomez
13.30 - Nikon: Jon Clements
All Day - Sony: Will Steadman
Entrance to the event is FREE and doors are open from 11am until 5pm (limited FREE car parking is available at the Novotel- please enquire at hotel reception on arrival). Every visitor will also have the chance to win a superb prize in the FREE Prize Draw which we are proud to announce will be the stunning Sony Advanced Cyber-Shot RX100 III worth £599.99!!
Date: Sunday 27th November
Time: 11am-5pm
Location: The Novotel Hotel, 1 West Quay Road, Southampton, SO15 1RA
For more information contact:
LCE Digital Photo Centre, 10 High St, Southampton SO14 2DH (from early November 2016, Store Manager: Carl Davies)
Tel: 023 8033 5363, email: southampton@LCEgroup.co.uk, web:
www.lcegroup.co.uk

16/12/2017 - Vortex Day with Chris Coleman
08/12/2017 - Bath Xmas Lights Photosafari
26/11/2017 - LCE Southampton Photo & Video Show 2016
18/11/2017 - Vortex Day with Chris Coleman