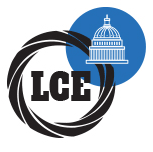 John Clements Workshop
Branch:
Lincoln (Silver Street)
When:
28/03/2017
Where:
Lincoln
Hurry! Limited spaces still available!

'The Speedlite/Speedlight Studio' - Art Nude Photography Workshop With John Clements.

This exciting course shows step-by-step how to achieve top quality results with portable flash.

Our aim is to produce imagery of very high standards, befitting the best of the genre using off-camera Speedlight's, alongside the many real-world techniques important to reach that goal.

A basic understanding of your major flash and camera controls is recommended, but this course is ideal for any brand of camera and flash.

Delegates will be amazed at the image quality attainable with the right accessories and techniques.

With clear indications of the right like shaping tools, planning a session, composition and post capture, this is one of the most comprehensive days for Speedlight photographers.

Using previously shot images by way of explanation, John shares the techniques needed by those shooting images in a home situation, to more exotic buildings, inside or out.

Delegates also have ample opportunity through the practical sessions on the day, to create their own images, as the techniques are explained and explored.

Delegates are requested to bring their cameras and if they wish flash units, plus lenses from around 50mm to 135 mm or similar in coverage (full frame). A macro or micro lens within that range is also a useful solution.

Some of the content covered:
•Off camera wireless flash control explained.
•Working with flash and ambient light outside.
•Working with flash and ambient light inside.
•Sculpting your subject with light.
•The right light shaping accessory for the effects desired.
•Posing techniques.
•Finding the right location.
•Into post capture.
•Practical sessions.

Timetable of the day:

10:10 am - 10:30 pm - Coffee and registration.

10:30 am - 13.00 pm - Morning session.

13:00 am - 13.45 pm - Lunch.

13:45 am- 16:30 pm - Afternoon session.

The cost of this workshop is £119.00 payable in advance. Places are limited to 12 people, to book your place either email Lincoln@Lcegroup.co.uk or call 01522 514131.

Customer feedback from our previous workshops.......

"John Clements Workshop - Portrait photography.

A big thank you to LCE and of course John Clements.

A really good day - went so fast!

Clear concise tuition delivered in an easy to understand way. Plenty of opportunity to practice the theoretical side of the course with the help of an experienced model.

Came away with a number of tips and tricks to try - would definitely recommend the course to anyone with an interest in portrait photography whatever their experience level.

A thoroughly enjoyable day.

Thank you once more

Kind Regards"


"This is a short note of thanks for a superb course on Tuesday which I thoroughly enjoyed. The venue was perfect for a group size of 12, and provided a good backdrop for the type of course.

The day seemed to flow seamlessly from my point of view, with no hitches, and John Clements and Katie worked tirelessly to encourage us to produce some work we could be pleased with.

Certainly, I am delighted with the images, and I felt I learnt a lot of new material. Not everyone is comfortable working with a beautiful model, but Katie did a superb job putting me at ease and providing encouragement.

Thank you again."




17/01/2018 - Mirrorless cameras in todays photography - Sony UK ambassador Terry Donnelly and Sony UK
16/12/2017 - Vortex Day with Chris Coleman
12/12/2017 - Lincolnshire Photographic Association - Sony Mirrorless with Special Guest Terry Donnelly FRPS FSWPP FBPE MPAGB EFIAP
08/12/2017 - Bath Xmas Lights Photosafari with Sony