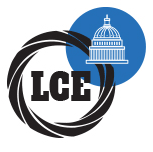 Bristol Leica Social
Branch:
Bristol (Baldwin Street)
When:
01/04/2017
Where:
Starting in store
We're happy to announce that we'll be hosting a monthly social meet up and photo walk, named Bristol Leica Social. The first meeting will be on April 1st, 2017, and on the first Saturday of every month thereafter.
We'll be meeting at the store on Baldwin St (3 alliance house, Baldwin St, BS1 1SA) at 9am. We'll be heading out from the store in self picked groups to take images around the centre, aiming to meet at a café at 12 noon to compare images and discuss all things Leica.
The shop will be open as usual, and we will be here as usual to have a chat or demo any items (depending on stock availability)
There is no cost to attend, but attendees are encouraged to bring money for any refreshments required as you walk around.
Leica users of all kinds are welcome, and so are those who don't own a Leica but wish to learn more about the brand and the beautiful products that they offer.
For current updates and more information, we have an event page on our Facebook:
https://www.facebook.com/lcebristol/
.

16/12/2017 - Vortex Day with Chris Coleman
08/12/2017 - Bath Xmas Lights Photosafari
26/11/2017 - LCE Southampton Photo & Video Show 2017
25/11/2017 - SWAROVSKI EVENT