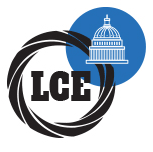 OM-D E-M1 Mark II PRO CAPTURE DEMO DAY
Branch:
Norwich
When:
22/04/2017
Where:
Norwich
Join us at nationwide photo specialists London Camera Exchange in Norwich to get hands-on with the new OLYMPUS OM-D E-M1 Mark II at this supercharged demo day. Now's your chance to learn more about the exciting new addition with the help of OLYMPUS Expert Dave Smith, who will be focusing on the ins and outs of capturing high-speed events, such as water photography.
The star of the show will be the OM-D E-M1 Mark II's newly introduced Pro Capture mode, which ensures you'll catch the exact moment you want without any delay. Attendees will find out all about this handy feature and have the chance to take part in an exciting interactive demo.
Furthermore, if you book a place on the day you'll be able to get hands on with the latest OLYMPUS cameras, lenses and accessories.
This event is recommended for those with a basic understanding of aperture, shutter speed and ISO, and is focused on the OM-D E-M1 Mark II.
Tickets are priced at £10 and there are two sessions during the day, running from 10am to 12pm and 2pm – 4pm. To book your place go to
http://www.olympus-imagespace.co.uk/what-is-on/om-d-e-m1-mark-ii-pro-capture-demo-day-lce-norwich/
and please select the corresponding ticket.

16/12/2017 - Vortex Day with Chris Coleman
08/12/2017 - Bath Xmas Lights Photosafari
26/11/2017 - LCE Southampton Photo & Video Show 2017
25/11/2017 - SWAROVSKI EVENT