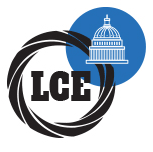 Canon Summer In-Store Day Event!
Branch:
Southampton (Civic Centre)
When:
22/07/2017
Where:
In-Store at the LCE Pro Centre, 11 Civic Centre Road, Southampton SO14 7FJ
LCE Southampton Canon In-Store Day
Saturday 22nd July, 9am-5pm, Admission Free!
Don't miss our great summer Canon In-Store Day event, featuring the amazing new EOS 6D Mk II and EOS 200D! Latest details as follows:
• FREE EOS Basic Sensor Clean for all visitors on the day! By expert Canon Service Technician (one free sensor clean per Event visitor).
• Expert Product Demonstrations from Canon personnel- on-hand all day to answer your queries.
• Seminar Talks on the latest EOS kit- Canon Pro Landscape Photographer & Trainer David Clapp on using the new Canon EOS 6D Mk II for Landscape photography, and the EOS 5D Mk IV also. See
www.davidclapp.co.uk
for more info on David and his work.
• 'Try an L Lens' City walkabout group photo sessions- have a go at shooting with your next Canon L lens, in the Southampton City Centre Parks and Guildhall Square in the new 'Cultural Quarter'. (tbc)
• Great LCE Deals and Trade-In Offers on the latest Professional/Enthusiast Canon gear
• Huge range of EOS DSLR system kit available to try & buy, including the new EOS 6D Mk II and EOS 200D! Plus the EOS-1D X Mk II, 5DS R, 5D Mk IV, 7D Mk II, 6D, the new 77D & 800D, 760D, 750D and 1300D.
• The latest Canon EOS M Compact System Cameras and lenses, including the new EOS M6, EOS M5 and the EOS M3 (plus the EVF-DC1 Electronic Viewfinder)
• A wide selection of Canon enthusiast & L-series Prime & Zoom lenses including the EF 100-400mm f/4.5-5.6 L IS USM II, EF 16-35mm f/4 L IS USM, EF 11-24mm f/4 L USM, EF 70-300mm IS USM Mk II and Long 'L' Telephoto and Prime Lens selection.
• Canon Speedlites & Accessories including the 600EX-RT Mk II flashgun & ST-E3-RT Transmitter.
• The latest Canon PowerShot high-end compacts including the G7 X Mk II, G5 X, G9 X Mk II, SX60HS etc.
• The superb Canon PIXMA A3+ Printer range in stock (Pro-10S and Pro-100S).
• Expert from ThinkTankPhoto also attending with demos and offers on their latest range of superb Camera Bags, Roller Bags, BackPacks, Lens Pouches and Accessories. Plus a FREE ThinkTankPhoto City Walker 10 Camera Bag worth £111 SRP to be won in a Free Prize Draw on the day- all event visitors eligible to enter!
Itinerary for the day as follows:
9am onwards and throughout the day 'til 5pm approx (store closes at 5.30pm)- Canon Pro Expert Team on hand for advice and expert demos on a huge range of EOS System demo kit. LCE offering Special Event-only deals and offers on many items!
9am onwards 'til 4pm approx- FREE Basic Sensor Clean on your EOS DSLR or CSC (by Canon UK Service technician).
10.45am to 11.30am- Workshop Talk on the new Canon EOS 6D Mk II by renowned Pro Landscape Photographer & Tutor David Clapp. Focussing on the camera's new features and capabilities with example Landscape shots to be shown (plus the EOS 5D Mk IV also). Opportunity for short 'portfolio review' of customer's images by David after the talk (5 mins per person approx)
Midday to 12.45pm- Canon 'L' Lens Group PhotoWalk (Southampton Town Centre including 'Cultural Quarter' Guildhall Square and nearby park)- try out your next Canon L Lens and/or EOS camera with a Cityscape outdoor photo session, guided by Canon Pro Expert staff. Chance to try shooting outdoors with the new EOS 6D Mk II (tbc) and EOS 5D Mk IV also. T
2.30pm to 3.15pm- Repeat of earlier Workshop Talk on the new Canon EOS 6D Mk II by renowned Pro Landscape Photographer & Tutor David Clapp. Focussing on the camera's new features and capabilities with example Landscape shots to be shown (plus the EOS 5D Mk IV also). Opportunity for short 'portfolio review' of customer's images by David after the talk (5 mins per person approx)
5pm- Event finish (Shop closes at 5.30pm)
LCE Pro Centre, 11 Civic Centre Road, Southampton SO14 7FJ
Tel: 02380 331720
Email: southampton.civic@LCEgroup.co.uk
Facebook:
https://www.facebook.com/LondonCameraExchangeSouthamptonCivic

17/01/2018 - Mirrorless cameras in todays photography - Sony UK ambassador Terry Donnelly and Sony UK
16/12/2017 - Vortex Day with Chris Coleman
12/12/2017 - Lincolnshire Photographic Association - Sony Mirrorless with Special Guest Terry Donnelly FRPS FSWPP FBPE MPAGB EFIAP
08/12/2017 - Bath Xmas Lights Photosafari with Sony