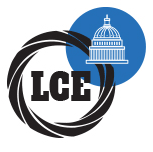 Fujifilm X-PRO2 Knights' Trail Photowalk
Branch:
Lincoln (High Street)
When:
22/07/2017
Where:
Bailgate and back (to the store!) 11am-3pm
An opportunity to try out the multi award-winning Fujifilm X-PRO2 digital rangefinder.

We will meet at the Castle Square Tourist Information Office at 11am for a quick briefing on the camera. From there you will have the chance to photograph the Square, Cathedral Quarters and the Bailgate with expert advice from our Fujifilm Field Specialist Shanice.

Afterwards we will make our way down the Strait towards the High Street following the Knights' Trail, which will give you the opportunity to really test out the X-PRO2 as well as a large selection of Fujifilm's XF lens range to test and try.

Our journey will end in St Marks Square (not Venice!) with last Knight and an opportunity to ask Shanice any further questions about the X-PRO2 and other Fujifilm products.

Spaces will be limited, so booking a space is advised either in-store or by calling 01522 528577.

You are more than welcome to bring your own camera(s) along for the day and we will be providing a FREE LEXAR 16GB SD card for you to keep your images on.

Everyone in attendance will receive a voucher with EXCLUSIVE DEALS for Fujifilm products that will be valid for up to 30 days after the photowalk.

We look forward to seeing you there!

16/12/2017 - Vortex Day with Chris Coleman
08/12/2017 - Bath Xmas Lights Photosafari
26/11/2017 - LCE Southampton Photo & Video Show 2017
25/11/2017 - SWAROVSKI EVENT