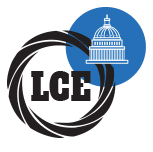 Olympus Photowalk - Portsmouth
Branch:
Portsmouth
When:
19/08/2017
Where:
Portsmouth
OLYMPUS has teamed up with nationwide photo specialists London Camera Exchange to bring you an exclusive photowalk with OLYMPUS imaging expert Jez Sugars, through the waterfront city of Portsmouth. You will have the chance to capture all things nautical, from the historic naval dockyards to the iconic Spinnaker tower. The cities unique naval and maritime heritage will take your photography to new depths! Whether you're new to photography or already a keen enthusiast, our photowalk experience will provide inspiration and creativity in spades.
As usual on such sessions, you'll have opportunity to get hands on with the latest OLYMPUS camera gear and lenses, including the new OM-D E-M1 Mark II. Book to attend and you'll be rewarded with a rare chance to pick up tips and advice first hand from our resident expert, as well as in-store staff, all enabling you to develop your skills and broaden your knowledge. During the photowalk, Jez will be demonstrating the OM-D E-M1 Mark II's unique features, including ND with livetime, High frame rate, High res and Incamera stacking.
The date to etch into your diary is Saturday 19th August 2017, when we will be running two walks; the first from 10:00-12:00 and the second from 13:00-15:00.
Don't delay. limited amount of spaces available and last year's photo-walk was extremely popular so book straight away now to avoid disappointment!
To BOOK and for more information visit
https://www.olympus-imagespace.co.uk/what-is-on/lce-portsmouth-photowalk/

21/03/2018 - Sony Wedding Photography workshop with Sony Ambassador Robert Pugh
17/01/2018 - Mirrorless cameras in todays photography - Sony UK ambassador Terry Donnelly and Sony UK
16/12/2017 - Vortex Day with Chris Coleman
13/12/2017 - Fujifilm GFX Touch 'n' Try