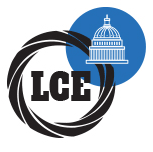 London Camera Exchange @ Southampton Boat Show 2017
Branch:
Southampton (High Street)
When:
15/09/2017 - 24/09/2017
Where:
Maylower Park, Southampton, Hampshire
London Camera Exchange is returning once again for their 22nd year at the Southampton Boat Show! Showcasing a huge range of marine and nature optics from the leading manufacturers. Whether you require the world renowned Steiner 7x50 Commander with Compass for navigating the oceans, the Hawke 8x42 Endurance ED for your budding wildlife career, or the Canon 12x36 III Image Stabilized Binocular for that super stable view, they can cater for you! In addition to all this they will have a large range of waterproof compacts, DSLRs and accessories all available to purchase on the day.


17/01/2018 - Mirrorless cameras in todays photography - Sony UK ambassador Terry Donnelly and Sony UK
16/12/2017 - Vortex Day with Chris Coleman
12/12/2017 - Lincolnshire Photographic Association - Sony Mirrorless with Special Guest Terry Donnelly FRPS FSWPP FBPE MPAGB EFIAP
08/12/2017 - Bath Xmas Lights Photosafari with Sony