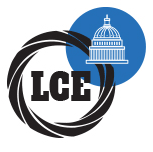 Fujifilm X Demo Day!
Branch:
Bath
When:
28/07/2017
Where:
Bath Shop
Come and meet Shanice Meddings from Fujifilm (10AM till 4PM).
She will answer any questions you may have and be pleased to show and demonstrate the latest exciting products from her company.

There will be fantastic deals on the day and of course we will welcome your old equipment in part exchange again with enhanced values!

No registration is required please just turn up and you will be assured of a warm welcome!

Look forward to seeing you at what we hope will be an interesting and informative event!



17/01/2018 - Mirrorless cameras in todays photography - Sony UK ambassador Terry Donnelly and Sony UK
16/12/2017 - Vortex Day with Chris Coleman
12/12/2017 - Lincolnshire Photographic Association - Sony Mirrorless with Special Guest Terry Donnelly FRPS FSWPP FBPE MPAGB EFIAP
08/12/2017 - Bath Xmas Lights Photosafari with Sony