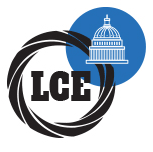 Fujifilm X Demo Day!
Branch:
Bath
When:
28/07/2017
Where:
Bath Shop
Come and meet a representative from Fuji (10AM till 4PM).
He will answer any questions you may have and be pleased to show and demonstrate the latest exciting products from Fujifilm.
There will be great deals on the day and of course we will welcome your old equipment in part exchange.

No registration is required please just turn up and you will be assured of a warm welcome!

Look forward to seeing you at what we hope will be an interesting and informative event!



16/12/2017 - Vortex Day with Chris Coleman
08/12/2017 - Bath Xmas Lights Photosafari
26/11/2017 - LCE Southampton Photo & Video Show 2017
25/11/2017 - SWAROVSKI EVENT