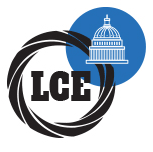 Model shoot & Zeiss lens test day
Branch:
Bristol (Baldwin Street)
When:
25/08/2017
Where:
Leigh Court, Bristol
We have the fantastic opportunity available to photograph at the grade II listed mansion house of Leigh Court in Bristol. This will be an informal and fun day running from 10am to 4pm. We will have a representative from Zeiss with us who will have some fantastic lenses for attendees to try. We will also have around five experienced models attending on the day to photograph and a make up artist will also be attending to assist.
A set of studio lights will be provided. However, the house and grounds provide an ideal opportunity to shoot with available light and flash alike. There is also the opportunity for some architecture or landscape photography around the spectacular scenery of Leigh Court.
Further details of the venue can be found at
http://www.leighcourt.co.uk/
To book please call us on 0117 9291935 and we can take payment over the phone, or send you a link to book online.
Tickets cost £20 and numbers are limited to 15 attendees. This will include some food on the day, use of the house and grounds, as well as use of the studio set up (this will be done on a rotational basis). There is no additional charge for the models time. However, the models are providing their time on a 'time for print' basis. Therefore attendees would be required to make their images available to the models to use for their portfolios etc. The copyright will still be with the original photographer.
For any queries please call us on 0117 9291935 or email Bristol@lcegroup.co.uk

16/12/2017 - Vortex Day with Chris Coleman
08/12/2017 - Bath Xmas Lights Photosafari
26/11/2017 - LCE Southampton Photo & Video Show 2017
25/11/2017 - SWAROVSKI EVENT