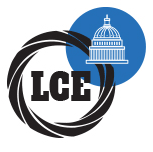 Olympus In Store Demo & Promo Day
Branch:
Chichester
When:
16/09/2017
Where:
Chichester Branch
Join us and Olympus Imaging Expert Jez Sugars in store for hints, tips, demonstrations and discount savings on the Olympus OM-D range of cameras and M.Zuiko lenses.
Bring in your kit to try the latest OM-D mirrorless bodies and lenses including the whole Pro Range.
We'll also be giving you a first look at the brand new OM-D E-M10 Mark III.
Jez will be on hand to answer any of your questions and give hints and tips to further your photographic ambitions.
We'll be offering some great 'only on the day' discount offers and generous part exchange values so call in store between 10am -4.30pm.



17/01/2018 - Mirrorless cameras in todays photography - Sony UK ambassador Terry Donnelly and Sony UK
16/12/2017 - Vortex Day with Chris Coleman
12/12/2017 - Lincolnshire Photographic Association - Sony Mirrorless with Special Guest Terry Donnelly FRPS FSWPP FBPE MPAGB EFIAP
08/12/2017 - Bath Xmas Lights Photosafari with Sony