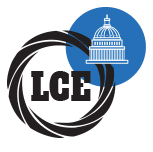 VIP Tour and Experience Day with Sony UK Ambassador Terry Donnelly
Branch:
Derby
When:
18/10/2017
Where:
RAF Museum Cosford
RAF Museum Cosford VIP tour and experience day with Sony UK ambassador Terry Donnelly, and includes the RAF Hercules close up and personal experience and exclusive private access to the Cold War Exhibition for photography.
 
There are over 70 aircraft of international importance housed in three huge hangers and the National Cold War Exhibition at RAF Museum Cosford, including the worlds oldest Spitfire and a Lincoln bomber.
The National Cold war Exhibition cost £12.5 million to create in 2007 and a number of the aircraft are suspended in flying attitudes inside the hangers and offers amazing photographic opportunities.
We will have a guided tour of the aircraft hangers with RAF Museum Cosford guides, we will then regroup for refreshments and an introduction by Sony's Mark Baber and ambassador Terry before our private after hours exclusive access begins.
We will visit the Hercules aircraft up close, including exclusive access to the interior of the aircraft for photography.
We then have exclusive private out of hours access to the Cold War Exhibition, which is housed in a hanger featuring aircraft from that era for exclusive photographic opportunities.
 
Thanks to Sony UK and London Camera Exchange - Derby
This event is being subsidised by Sony UK for the benefit of London Camera Exchange Derby.
There is a nominal ticket charge to people attending of £29.00 per head which includes refreshments. Sony UK will be on-site and offer the loan use of the latest Sony mirrorless cameras and lenses for people to try if they wish to.
 
When

Event takes place on Wednesday 18th October 2017 between 15:00 – 21:00
 
Where

Royal Air Force Museum Cosford, Shifnal, Shropshire TF11 8UP
 
Car Parking

Plenty of on-site parking. Please note there is a car parking charge of £4 per car for up to 8 hours.
 
Food

Attendees are advised to bring a snack with them if required, because the café will be closed during the latter half of our visit.
 
Schedule
 
14:45
We meet at the entrance to RAF Museum Cosford.
(There is a great coffee shop and café located at the entrance for those arriving earlier.)

15:00
We will begin a guided tour of the Museum hangers. Our guides will lead us around these fabulous hangers containing fabulous selection of aircraft from past eras. We will be privy to inside information and granted close access to aircraft for photographic opportunities. Terry and Mark will have Sony mirrorless cameras with them for people to try out if they wish.
 
17:00
The museum closes, and we are then privileged to start our private out of hours access to the museum and its aircraft for our group for photography. We begin with a short presentation by Mark Baber from Sony and Terry Donnelly and also take the opportunity to take a tea and coffee break. Sony will have a full range of mirrorless cameras and lenses available for people to handle and try.
 
18:00
We have exclusive close up access to the RAF Hercules aircraft for photography, including internal access. This access is at twilight and we may also benefit from a good sunset, weather permitting. We will be using portable lighting to add atmosphere and enhance our photography of this iconic aircraft.
 
19:00
We move indoors and have exclusive and close up access to aircraft during a private  access session to the amazing National Cold War exhibition and the aircraft displayed here.
 
20:00
We return to the conference room where tea and coffee will be served, and we will have chance to review images we have taken on the visit and perhaps even print some of the best ones off for attendees to keep.
 
21:00
We leave RAF Cosford with lots of pictures and hands on experience of the awesome range of Sony mirrorless cameras.

Please call 01332 348644 or call into the Derby store to book tickets.

Please note Sony UK are bringing along their cameras and lenses for you to shoot with.

21/03/2018 - Sony Wedding Photography workshop with Sony Ambassador Robert Pugh
17/01/2018 - Mirrorless cameras in todays photography - Sony UK ambassador Terry Donnelly and Sony UK
16/12/2017 - Vortex Day with Chris Coleman
13/12/2017 - Fujifilm GFX Touch 'n' Try