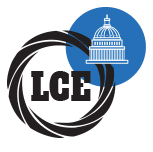 Meade Polaris 130 EQ3 Reflector
CLICK TO ENLARGE (1)

Estimated delivery time: 7 working days
Key Features Include:
- 130mm Primary mirror delivers bright detailed images.
- Precision German equatorial mount.
- slow motion controls.
- includes three modified achromat eyepieces. Low (25X), med (72x),and high (103x) + 2 x barlow doubles the power of each eyepiece.
Recommended Accessories |
New items you may be interested in.
Meade ETX90-RT Portable GoTo Telescope
Price £499.99
Meade LightBridge Mini 130mm
Price £169.99
Meade Polaris 80 Refractor Telescope
Price £154.99
Meade Polaris 114 EQ3 Reflector Telescope
Price £154.99
Meade Infinity 70 AZ2 Refractor
Price £109.99