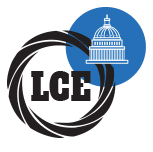 Polar Pro Aqua 3+ Magenta Filter. HERO3+ & 4 (Standard Housing)
Reduced - Was £34.99 Save £18!

Key Features Include:
- Color correction for scuba diving in green water
- Perfect for filming in freshwater and green algae rich saltwater
- Most effective from 15 to 75 feet deep
New items you may be interested in.
Polar Pro Venture 3 Polarizer Filter (Very Last One)
Price £14.99
Polar Pro GoPro ND Filter Naked Frame 2.0 Neutral Density (Hero 3 3+ 4)
Price £14.99
Polar Pro GoPro PL Filter Naked Frame 2.0 Polariser (Hero 3 3+ 4)
Price £9.99
Polar Pro Venture 3+ Polarizer Filter Fits HERO 3+ & 4 (Standard Housing)
Price £9.99
Polar Pro Venture 3 ND Filter
Price £9.99