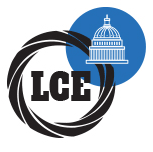 Canon 100-400mm f/4.5-5.6
Type: Lenses

Condition: ** (A bit below average condition)

Branch: Lincoln (High Street)

The item is in good working order. There is a minute amount of dust within the lens however this is not visible when capturing images. Unfortunately the tension ring doesn't fully lock. Nor does it come with a hood. However because of this the price is much lower.

Tokina 28-70mm f3.5-4.5 Nikon fit Manual Focus
Price: £19.99
Sigma 28-105mm f/2.8-4 D Aspherical
Price: £89.99
Tamron 70-200mm F2.8 DI (Item No 5312)
Price: £349.99