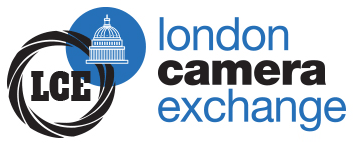 Canon EF 75-300mm F4-5.6 USM
Type:
Lenses
Condition:
**** (Good condition)
Item No:
640701
Branch:
Chichester
Branch Telephone:
01243 531536


£89.99
- Medium to super telephoto zoom lens
- Fast, near silent autofocus with USM focus motor
- Full frame lens
- 58mm Filter thread size

Condition: The body of the lens is in good condition with only minimal signs of cosmetic wear. The lens is also fungus free and both the front and rear elements are free from marks and scratches.

Comes with: front and rear caps.

*6 Month Guarantee*

Free Shipping on Orders Over £50 to UK Mainland

If you have any questions or would like to
purchase this product please contact the
Chichester branch via the "GET MORE INFORMATION OR BUY" button above.

Olympus 14-150mm f4-5.6 II
Price: £349.99
Miscellaneous Itorex 80-205mm f4.5 - Olympus OM-Fit
Price: £19.99
Samyang 8mm f 3.5 Fish Eye CS II
Price: £169.99