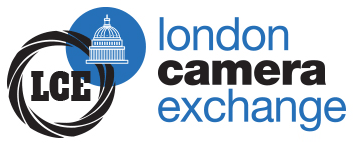 Canon EOS 500D + 18-55mm F/3.5-5.6 II
Type:
Digital SLR Cameras
Condition:
**** (Good condition)
Shutter Count:
18,288
Item No:
920201
Branch:
Plymouth
Branch Telephone:
01752 664894


£199.99
Canon EOS 500D + EF-S 18-55mm F/3.5-5.6 II.

The camera body is in good condition with general signs of use. The LCD screen is in fully working condition but there are scratches across the screen, 2 of these cover a large portion of the screen. This does not affect the use of the camera. The lens is in good condition with light signs of dust internally.

The camera comes with;

Hama Battery
Charger
Front Lens Cap
Neck Strap
PC Cable
AV Cable
Manual

6 Months Warranty

If you would like to purchase this item please call the store on 01752664894 or email us at 'plymouth@lcegroup.co.uk'
From there we can send you a unique online link via email to purchase the item.

Nikon D3200 Body
Price: £179.99
Nikon D7100 Body **11k Shutter Count**
Price: £349.99
Canon EOS 5D II Body Only
Price: £499.99