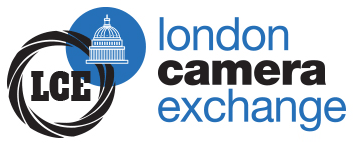 Canon ST-E3-RT Speedlite Transmitter
Type:
Accessories
Condition:
**** (Good condition)
Item No:
671101
Branch:
Chichester
Branch Telephone:
01243 531536


£119.99
Fire compatible Speedlite flashguns over distances of up to 30m. Radio-frequency control provides reliable operation even when direct line of sight is not possible.

Condition: Very good condition with no major signs of wear.

*6 Month Guarantee*

Comes with: Original box, Case, Instruction Manuals

Free Shipping on Orders Over £50 to UK Mainland.

If you have any questions or would like to
purchase this product please contact the
Chichester branch via the "GET MORE INFORMATION OR BUY" button above.


Hoya 72mm NX-10 UV Filter
Price: £14.99
Vivitar Automatic Teleconverter 3x-22 K-Mount
Price: £19.99
Canon EF-EOS Mount Adapter
Price: £69.99