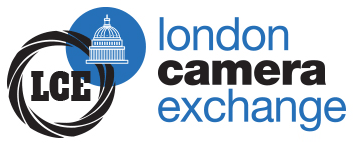 Canon Speedlite Transmitter ST-E3-RT
Type:
Accessories
Condition:
**** (Good condition)
Item No:
991032
Branch:
Lincoln
Branch Telephone:
01522 514131


£99.99
Item is in good condition.

• Fire compatible Speedlite flashguns over distances of up to 30m. Radio-frequency control provides reliable operation even when direct line of sight is not possible.

Benefits:
• Radio frequency remote flash trigger
• Fire selected Speedlites from 30m away
• Part of the E-TTL II flash system
• Controls up to 15 flashguns
• Remote camera triggering
• Weather sealed against dust and moisture.

Six months Guarantee.

This item is available for online purchase.

Please use the contact store button below and we can send you a direct link for purchase.

Miscellaneous CamRanger Wireless DSLR Remote Control- SALE!
Price: £129.99
Hahnel Remote Shutter Release For Olympus & Panasonic *EX DEMO*
Price: £16.99
Rode Film Maker Kit
Price: £199.99