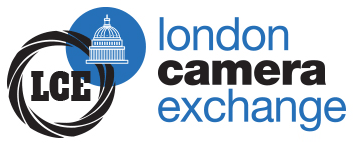 FujiFilm XF 55-200mm F3.5-4.8 R LM OIS
Type:
Lenses
Condition:
**** (Good condition)
Item No:
662419
Branch:
Portsmouth
Branch Telephone:
023 9283 9933


£479.99
The XF 55-200mm offers a large maximum aperture, a linear motor to deliver high-speed AF performance and image stabilisation that allows the use of shutter speeds 4.5 stops slower.
This is a lens you can trust even in the toughest shooting conditions. Using high-performance glass lens elements throughout and containing two ED lens elements, including one Super ED lens element that boasts performance equivalent to that of fluorite lens, the XF55-200mm offers sharp and crisp image description across its entire zoom range.

Comes with a 6 month warranty.

If you would like to purchase online, email us at portsmouth@lcegroup.co.uk or enquire via the contact form and we will send you a direct link.

Canon EFS 18-55mm 3.5-5.6 IS STM
Price: £99.99
Canon EF 70-200 f2.8 L IS II / 873611
Price: £1199.99
Olympus Zuiko 35-70mm F4
Price: £29.99