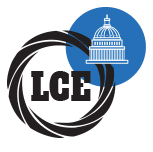 FujiFilm 16-50mm F3.5-5.6
Type: Lenses

Condition: ***** (Excellent condition)

Branch: Colchester

Standard zoom lens. Very good condition. Complete with caps and hood.

6 month warranty

Mail order welcome.



To buy online please email us on colchester@lcegroup.co.uk and we can send you a purchase link.
Alternatively call us on 01206 573444 to pay over the phone.

Canon 1.4x MkII
Price: £179.99
Nikon 55-200mm F4-5.6 G ED DX VR AF-S
Price: £119.99
Miscellaneous Prinzflex 80-200mm F4.5-5.6
Price: £9.99