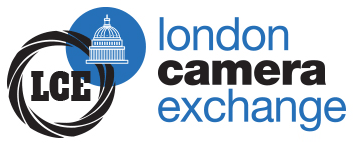 Home
/
Secondhand
/ FujiFilm X-T2 Vertical Power Booster Grip (VPB-XT2)
FujiFilm X-T2 Vertical Power Booster Grip (VPB-XT2)
Fitting:
FujiFilm
Type:
Accessories
Condition:
***** (Excellent condition)
Item No:
657624
Branch:
Hereford
Branch Telephone:
01432 272655


Product: Fujifilm VPB-XT2

Description: Vertical Power Booster Grip for Fuji XT2 Only, perfect condition like new, boxed.

Inc Accessories: AC Power Adapter AC-9VS ,box, manual

6 Months Warranty

This item is available for online purchase.

Please email us at Hereford@lcegroup.co.uk, call us on 01432 272655 or use the contact form below and we can send you a direct link for purchase.


Leica D-Lux 4 Case
Price: £29.99
Olympus OM Winder 2
Price: £29.99
Canon Off camera shoe cord 2
Price: £29.99