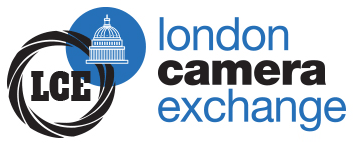 FujiFilm XF 35mm f2 R WR Black
Type: Lenses

Condition: **** (Good condition)

Item No: 069802

Branch: Portsmouth

The "FUJINON XF35mmF2 R WR" offers a focal length equivalent to 53mm* with the angle of view similar to that of the human eye and a maximum aperture of F2.0. It delivers sharp images with rich bokeh. The optical construction of 9 elements in 6 groups (including two aspherical elements) achieves the perfect balance of high image quality and compact size. The lens features the smallest diameter of the line-up and thanks to the inner focus system and stepping motor, it achieves an autofocus time of just 0.08 sec**.
The exterior of the lens is weather and dust-resistant and can work in temperatures as low as -10°C.
The lens is ideal for any scene and application. This is the new standard for all photography fans.

Comes with a 6 month warranty.

If you would like to purchase online, email us at portsmouth@lcegroup.co.uk or enquire via the contact form and we will send you a direct link.

Nikon AF-S 35mm F1.8G DX
Price: £99.99
Nikon AFP 18-55mm f3.5-5.6 G
Price: £49.99
Canon EF 70-200mm f/2.8L IS USM II
Price: £1199.99