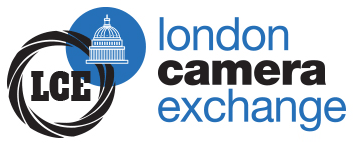 Minolta AF 20mm F2.8
Type:
Lenses
Condition:
*** (Average condition)
Item No:
634201
Branch:
Chichester
Branch Telephone:
01243 531536


£149.99
- Fixed 20mm focal length prime lens
- Bright, fast F2.8 aperture
- Full frame lens
- Minolta/Sony A Mount fit
- 72mm Filter thread size

Condition: The body of the lens is in good, used condition with some general signs of cosmetic wear - some general small marks to paint and some slight whitening of rubber. The lens is also fungus free and has a couple of very light, tiny marks to the front element which cannot be seen in images taken with the lens. The body of the actual lens is in much better condition than the front cap/lens hood.

Comes with: front and rear caps and genuine Minolta lens hood.

*6 Month Guarantee*

Free Shipping on Orders Over £50 to UK Mainland

If you have any questions or would like to
purchase this product please contact the
Chichester branch via the "GET MORE INFORMATION OR BUY" button above.

Nikon 50mm F1.4 AF-S G
Price: £239.99
Pentax 50mm f/2 M SMC
Price: £39.99
Nikon 35mm F1.8 DX
Price: £99.99