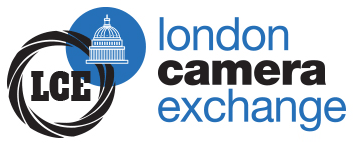 Home
/
Secondhand
/ Miscellaneous Komura K.M.C. Telemore 95 2x Teleconverter for Hasselblad
Miscellaneous Komura K.M.C. Telemore 95 2x Teleconverter for Hasselblad
Fitting:
Hasselblad
Type:
Teleconverter
Condition:
**** (Good condition)
Item No:
973302
Branch:
Worcester
Branch Telephone:
01905 22314


£29.99
Great condition 2x teleconverter for use with Hasselblad lenses. Comes with front and rear caps and a 6 month guarantee.

If you would like to purchase online, email us at worcester@lcegroup.co.uk or enquire via the contact form and we will send you a direct link.

FujiFilm 1.4x TC XF / 740311
Price: £229.99
Olympus M.Zuiko 1.4x Teleconverter MC-14
Price: £139.99
Olympus M. Zuiko MC-14 1.4x Teleconverter
Price: £159.99