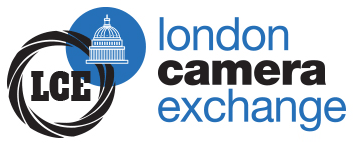 Nikon D60 Body
Type:
Digital SLR Cameras
Condition:
**** (Good condition)
Shutter Count:
7979
Item No:
603601
Branch:
Chichester
Branch Telephone:
01243 531536


£59.99
- 10 Megapixel APS-C sensor
- 3 Point autofocus system
- Up to 3 frames per second
- Native ISO 100-1600

Condition: The body of the camera is in excellent condition with no obvious signs of cosmetic wear. The rear LCD screen is also in great condition and is free from marks and scratches. The camera looks like it has been well looked after and barely used.

Comes with: battery, battery charger, neck strap, body cap, manual and in its original box.

*6 Month Guarantee*

Free Shipping on Orders Over £50 to UK Mainland.

If you have any questions or would like to
purchase this product please contact the
Chichester branch via the "GET MORE INFORMATION OR BUY" button above.

Sony A77 II Body
Price: £529.99
Nikon D3500 +18-55mm f/3.5-5.6 VR AF-P ED DX G Zoom
Price: £349.99
Canon EOS 77D c/w 18-55
Price: £549.99