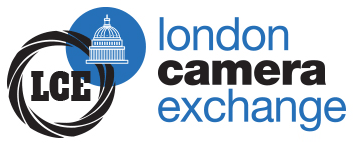 Nikon TC-20E III 2x Teleconverter (Reserved)
Type: Teleconverter

Condition: **** (Good condition)

Item No: 565101

Branch: Chichester

- Magnifies the focal length of selected lenses by 2x
- Compact and lightweight design
- Worlds first lens to incorporate an aspherical elements
- Aspherical lens element minimises distortion for superior contrast and resolution

Condition: The body of the teleconverter is in great condition with no visible signs of cosmetic wear. The lens is also fungus free and both the front and rear elements are free from marks and scratches.

Comes with: front and rear caps, carry pouch, manual and in its original box.

*6 Month Guarantee*

Free Shipping on Orders Over £50 to UK Mainland

If you'd like to purchase this product
please contact the Chichester branch via
the "CONTACT STORE" button below requesting a purchase link.

Nikon AF-S Teleconverter TC-17EII 1.7x
Price: £149.99
Nikon AF-S TC-20E III 2x Teleconverter
Price: £269.99
Teleplus Teleconverter for Canon 2x HD DGX
Price: £95.99