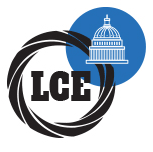 Sigma 70-200mm F2.8 DG OS - Canon Fit
Fitting: Canon

Type: Lenses

Condition: **** (Good condition)

Branch: Plymouth

Fast F2.8 aperture zoom lens, ideal for portraiture and general telephoto use. Stabilised for sharper hand held shooting, especially in low light or at telephoto end of zoom range. Fits full frame or crop sensor DSLR bodies. 77mm filter thread size. HSM motor for fast, quiet focusing. AF/MF and OS On/Off switches.

Very good condition. Comes supplied with Original box, padded case, lens hood, hood adater, front and rear caps.

6 Months warranty.
Mail order welcome.

Nikon 70-300mm AF-S F4.5-5.6 G ED VR
Price: £300
Nikon AF-S 70-200mm f/4G ED VR N
Price: £865
Tamron 18-200mm f/3.5-5.6 DiII S/AF
Price: £74.99