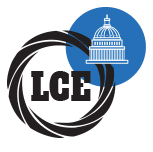 Sigma USB Dock UD-01 Nikon Fit
Fitting: Nikon

Type: Accessories

Condition: **** (Good condition)

Branch: Plymouth

USB Lens dock for use with selected sigma lenses in Nikon fit. When used in conjunction with Sigma Optimization Pro Software (available as a free download), users can update lenses with the latest firmware and make various adjustments affecting the performance of the lens.

Excellent condition. Comes supplied with original box and USB cable.

6 Months warranty.
Mail order welcome.

Sony FDA-SV1s
Price: £149.99
LEE Filters Lens Adapter Ring 86mm for 100mm System
Price: £14.99
Miscellaneous Neewer BG-2F trigger
Price: £19.99