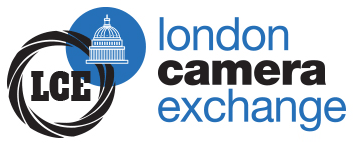 Sony 70-200mm F/2.8G OSS *Sony A Mount*
Type:
Lenses
Condition:
*** (Average condition)
Item No:
968404
Branch:
Plymouth
Branch Telephone:
01752 664894


£599.99
The lens barrel is in good condition with light signs of use, this is mainly light paint wear to the bottom of the lens, near the rear lens mount. The tripod collar shows signs of use, paint wear across the collar. Optically the lens contains a small amount of moisture and some dust internally, this is mainly towards the front element and does not affect the use of the lens.

The lens comes with;

Original Box
Lens Hood
Tripod Collar
Front & Rear Element Caps
Manual

6 Months Warranty

If you would like to purchase this item please call the store on 01752664894 or email us at 'plymouth@lcegroup.co.uk'
From there we can send you a unique online link via email to purchase the item.

Sigma 55-200mm f4-5.6 DC Nikon Fit
Price: £39.99
Sirius AF 70-210mm f4-5.6 Minolta / SONY A AF
Price: £19.99
Olympus 45mm f1.8 micro four-thirds
Price: £204.99