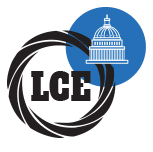 Sony A6300 Body
Type: Compact System Cameras

Condition: **** (Good condition)

Branch: Winchester

Sony A6300 Body. In excellent condition with only a slight scratch on the left edge of the back LCD screen. Comes boxed with everything it originally sold with.

Also comes with a 6 month guarantee with LCE Winchester.

Sony A7R II Body Boxed
Price: £1399.99
Panasonic Lumix DMC-GH5 Body (Only 105 shutter actuations, boxed 'mint')
Price: £1359.99
Panasonic GF5 Body
Price: £119.99