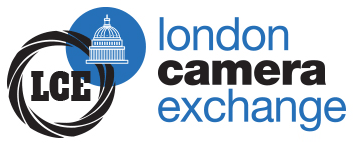 Tamrac ARC Accessory Belt Medium
Type:
Accessories
Condition:
***** (Excellent condition)
Item No:
000371
Branch:
Hereford
Branch Telephone:
01432 272655


Product: Tamrac ARC Accessory Belt

Description:

Comfortable Padded Airmesh,
Durable,
Easy-to-Use Acetal Buckles,
Lightweight Design,
Attach up to 4 Lens or Accessory Cases,
Front butterfly accessory pockets hold small personal items,
Adjustable for Perfect Fit
Min. Length - 84 cm (33 in) // Max Length - 140 cm (55 in)
12 Months Warranty

This item is available for online purchase.
Please email us at Hereford@lcegroup.co.uk, call us on 01432 272655 or use the contact form below and we can send you a direct link for purchase.


Canon Rear Lens Cap + Body Cap for RF fit
Price: £8
Canon Off-Camera Shoe Cord 2
Price: £19.99
Nikon MB-D15 BATTERY GRIP (FOR D7100/7200) / 721301
Price: £99.99