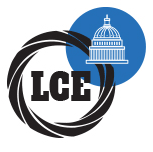 155 High Street
Lincoln
Lincolnshire
LN5 7AA
tel:
01522 528577
e-mail:
click here
Monday 9am-5.30pm (Bank Hols 11-4pm)
Tuesday 9am-5.30pm
Wednesday 9am-5.30pm
Thursday 9am-5.30pm
Friday 9am-5.30pm
Saturday 9am-5.30pm
Sunday 11am-4pm

WE WILL BE CLOSED SUNDAY 26TH FEBRUARY, RE-OPENING MONDAY 27TH FEBRUARY 9am

Nearest car park;
St Marks Retail Park
LN5 7EX

Stuart (Assistant Manager)
|
Lee (Manager)
|
Luke
|
Dan
|
Matt






Sony ACE Centre
Sony ACE stands for Alpha Centre of Excellence. In store we have hands on display units featuring all the latest Sony NEX, SLR and SLT cameras, supported by a wide range of lenses and flashguns, our knowledgeable team are on hand to guide you through each product.
Optics specialist
We carry a large range of binoculars and telescopes for you to look through and try before you buy. We want to ensure that our expertise will guide you through this carefully chosen range and ensure that you buy the right model to suit you.
Astronomical telescope stockists
We carry a significant range of Astronomical observation equipment and have access to plenty more, our knowledgeable sales team will be on hand to guide you through the mine field that is Astronomical Telescopes.
Swarovski select dealer
As a Swarovski select dealer we carry a large selection of the Swarovski sports optics, our sales team have been trained by Swarovski and many have been to see the binoculars and telescopes manufactured.
GoPro Specialist Centre
As a GoPro Specialist Centre we carry an extensive range of GoPro Action Cameras and accessories, and with our expert knowledge we can find the right kit for you. With the rise in popularity of extreme sports it is no wonder people want to capture moments and relive them after. With the GoPro you can do this with a click of the button whether its video or still images!