LCE Cookies
We use cookies to help give you the best experience on our site and allow us and third parties to tailor ads you see on this and other websites. By continuing you agree to our use of
cookies
.
ACCEPT AND CONTINUE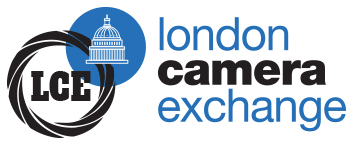 Home
/ Terms and conditions

Delivery Information:
Goods are sent using a reputable carrier. DPD Local or Royal Mail services are our preferred carriers, but we may from time to time use others. We can only deliver to the address at which the buyer's credit or debit card is registered.
In the unusual event that ordered goods are out of stock a member of our staff will contact you to confirm a delivery date or give you the chance to cancel the order or suggest an alternative.
Delivery charges do vary on each item; please check them on the order form. All orders received after 2.00pm, unless otherwise stated, will be processed the next working day. Unfortunately we do not deliver on Saturdays, any orders received on Friday before 2pm will be delivered on Monday with the exception of Bank Holidays. Deliveries are made between the hours of 9am and 5.30pm, Monday to Friday only. A specific delivery time cannot be requested.
Payment:
We accept most major credit and debit cards bearing the Visa or MasterCard branding and use 'verified by Visa' and other such additional security schemes. By-passing these checks may result in a delay processing your order or possible rejection of the payment.
Official Orders:
London Camera Exchange on-line services (LCE Direct & specialist shop areas) do not accept official orders from companies / organisations. It is possible to contact your local store, where a member of staff will be able to advise you on their procedure for receiving official orders.
Due to the extremely low margins we work on we require payment in full before items can be dispatched. We will gladly issue Pro-Forma Invoices.
Support:
If for any reason you are not completely satisfied with your online purchase * we will offer you a refund within 14 days of receiving your order, providing items are returned to us in original and unused condition, with proof of purchase. Goods must be returned with all accessories, packaging and instructions.
* For purchases made in any of our shops please see our Customer Charter displayed in-store.
SPECIAL NOTE:
Digital products and cameras must be returned with the manufacturers seal on software intact.
The refund offer above does not apply to film and other sensitised materials, or to developing and printing services.
This offer does not affect your statutory rights.
Items of new hardware sold by LCE come with a minimum of 1-year manufacturers guarantee. The guarantee period provided by LCE for used and refurbished items is generally 6 months, but this may vary and will be notified at the point of purchase. If an item that we supplied fails due to a manufacturing fault within the guarantee period but after more than 21 days please contact the branch where the purchase was made to arrange a guarantee repair.
At London Camera Exchange we pride ourselves in offering a good service. If you have a complaint please contact our customer service team at London Camera Exchange Ltd. 15, The Square, Winchester, Hampshire, SO23 9ES or by telephone 01962 670007. We endeavour to acknowledge written complaints within 5 days and will keep you informed about the progress of the complaint.
For purchases made in any of our other specialist online shops or in one of our regular stores please contact the relevant branch. Their telephone number can be found on your purchase receipt or by clicking on the branch locations on the home page of this website.
If you have any problems with a purchase you have made from LCEDirect over the Internet please telephone us on 01962 670007 (Mon - Fri, 8.30am - 4.30pm).
Privacy:
We are committed to protecting your privacy. We will only use the information that we collect about you lawfully. (In accordance with the Data Protection Act 1998)
We collect information about you for 2 reasons: firstly, to process your order and second, to provide you with the best possible service. We will not e-mail you in the future unless you have given us your consent. We will give you the chance to refuse any marketing email from us or from another trader in the future.
The information we hold will be accurate and up to date. You can check the information that we hold about you by emailing us. If you find any inaccuracies we will delete or correct it promptly. At London Camera Exchange we will NOT pass your details on to a third party. If we intend to transfer your information outside the EEA (European Economic Area) we will always obtain your consent first.
We may use technology to track the patterns of behaviour of visitors to our site. This can include using a "cookie" which would be stored on your browser. You can usually modify your browser to prevent this happening. The information collected in this way can be used to identify you unless you modify your browser settings.
If you have any questions or comments about privacy, please send an email to info@lcegroup.co.uk stating the nature of your question or comment and being sure to include a reply address. The type of information we will collect about you includes: Your name, address, phone number and email address plus your credit/debit card details. We will never collect sensitive information about you without your explicit consent
Security:
We use a comprehensive selection of the latest security measures to make sure your credit cards details are kept secure when ordering over the Internet.
Errors and Omissions:
We make every effort to ensure that the information on this site is accurate and up to date. If you find an error please let us know using "Contact Us" and we will promptly correct it.
We can accept no responsibility for information or opinions from third parties, contained within this site, or for the content of links from this site. Product photographs are for illustration only and products may differ from those shown. Specifications and product descriptions are for guidance only, cannot be guaranteed accurate. Errors and Omissions excepted.
We reserve the right to withdraw any item from sale, at any point prior to dispatch, for whatever reason and refund the amount paid in full. You will be promptly informed if such a situation arises.
Copyright:
The design and text of this site is Copyright © London Camera Exchange Ltd.
Some product images and product descriptions within this site are Copyright © their respective owners.
All brand names, logos and trademarks are property of their respective owners.
London Camera Exchange Ltd. Registered Office: 15 The Square, Winchester, Hampshire, SO23 9ES