LCE Cookies
We use cookies to help give you the best experience on our site and allow us and third parties to tailor ads you see on this and other websites. By continuing you agree to our use of
cookies
.
ACCEPT AND CONTINUE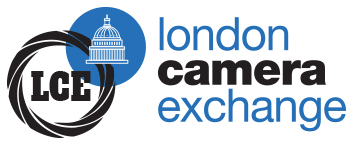 London Camera Exchange can trace its origins back to the 1950's when the founders acquired premises in Guildford's Tunsgate from which they operated a photography studio. The owners of Tunsgate Studios soon noticed that their customers were very interested in the equipment used in the studio and even went so far as to sell some of their old equipment. When customers started to offer other cameras in part exchange for newer or more expensive models the business, as it exists today was born.
To this day the Guildford branch still occupies the same premises as the original Tunsgate Studios, but the business has grown to include a total of 27 shops spread throughout England, from Plymouth in the South West to Newcastle in the North East. In 2021 the family owners decided that the time was right for them to retire from the business and structured a deal to see the Company move to employee ownership, by way of an Employee Ownership Trust. Now, when you visit one of the 27 branches you will in essence be dealing directly with an owner.
Each store within the Group has retained an element of individuality and carries most popular camera brands and models plus a range of stock chosen by its local manager and staff rather than by remote and faceless buyers. As well as catering for most of the needs of a keen photographer, most of the shops devote a lot of space to other types of optical equipment such as binoculars and telescopes. All the shops continue to offer part exchange facilities, enabling those with a growing interest to trade up to the latest offerings and the range of used equipment on offer caters for those who prefer the models of yesteryear.
In addition to the basic photographic requirements such as cameras, lenses, memory cards and film many of the 27 branches offer a quality processing service as well as a range of albums and frames for displaying or storing the finished work. Chester branch is equipped with a state of the art on site processing minilab, capable of producing the finest quality output from various types of original. Traditional film users as well as those who have switched to the latest digital technology can all take advantage of excellent prints with the minimum wait.
With digital technology improving at breakneck pace, the photographer's desire for the latest digital equipment has not been overlooked by London Camera Exchange and each of the shops stocks a wide range of exciting new products. Staff are encouraged to take an interest in new technology as it arrives so that they can give practical and useful advice to customers contemplating a change.
Whatever interest you might have in cameras, binoculars, telescopes, or their associated accessories a visit to one of the 27 London Camera Exchange branches could be a rewarding experience. The helpful and knowledgeable employee owners will guide you through the myriad choices and help you to make wise and informed choices. The competitively priced range of new equipment, constantly changing range of used items and great part-exchange offers will surely see you leave with a smile.