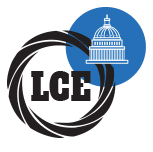 FAQs
Q) What advantages are there in part exchanging or selling my equipment at LCE?
Q) Can you tell me how much my existing equipment is worth and if it is something you would buy?
Q) Why don't you publish buying prices online?
Q) Is it only cameras that LCE buys or exchanges?

Q) Do I need my equipment's original packaging?
Q) If I am not part exchanging against a new item how do I get paid?

Q) Do I need proof of ownership?

Q) How long will it take for a cheque to arrive?

Q) Can I send my kit to LCE rather than visit in person?

Q) Does LCE only buy equipment in working order?

Q) Does LCE still buy 35mm film cameras or medium format film cameras?


Click on a Branch for further information.

Enter your postcode to find the London Camera Exchange closest to you