LCE Cookies
We use cookies to help give you the best experience on our site and allow us and third parties to tailor ads you see on this and other websites. By continuing you agree to our use of
cookies
.
ACCEPT AND CONTINUE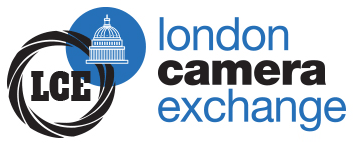 The Bath Photo (& Optics) Show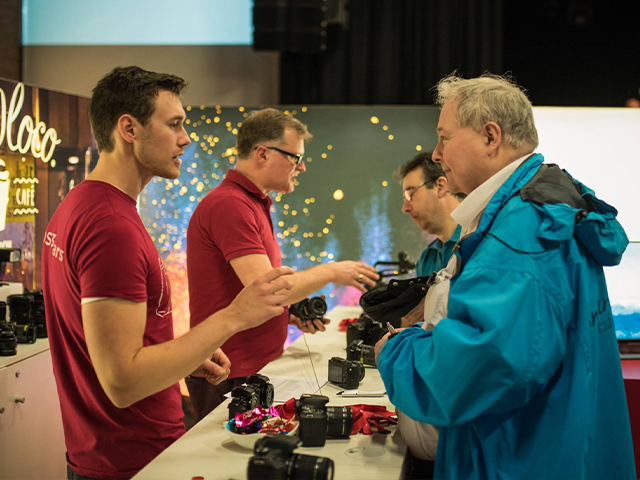 8/6/2019 10:00 - 16:00
WHERE:
The Guildhall. High Street, Bath. BA1 5AW
BRANCH ORGANISING:
LCE Bath
We are pleased to announce our third Photographic show at this stunning venue, the beautiful and historic Guildhall in Bath. Built in 1775, we will be in the Banqueting room where you can take in one of the most impressive Georgian interiors in Bath!

The show will take place Saturday 8th June 2019 10.00am - 4.00pm.

Here you will find is the perfect opportunity to view and buy a huge variety of the latest enthusiast/Pro Digital SLRs, mirrorless cameras, Lenses, accessories, Binoculars, bags and spotting scopes etc. Experts will be on hand to answer your questions and demonstrate the latest technology.

As visitors to our previous shows at will know, there are always great show only offers on the day. For those wishing to trade in, generous Part Exchange of your quality used equipment is always welcome.

We will be hosting various seminars and those who have visited before will know that we always have interesting and informative speakers there as well as some great brand ambassadors on the stands.

12.00 Keith Bernstein. "Always in the Background, The Road from Mandela to Clint Eastwood"

Keith has been for many years and is still the official Clint Eastwood on latestset photographer for all his films. I have attached his resume for reference but his experience and legacy in the film industry is legendary. Keith is a Sony professional camera user who switched from DSLR.

Some of his career highlights have not just been on screen but has also worked with Nelson Mandela with 40 photographs of President Nelson Mandela currently exhibited at the National Museum, Melbourne. Some of his film work is from the following films. A Private War; dir Matthew Heineman; cast Rosamund Pike, Jamie Dornan, Sully; dir. Clint Eastwood; cast; Tom Hanks, Aaron Eckhart, Laura Linney. Jersey Boys; dir. Clint Eastwood; cast; Christopher Walken, Vincent Piazza

Mandela: Long Walk To Freedom; dir. Justin Chadwick; cast; Idris Elba, Naomie Harris and many more. Some of his awards include Nikon Press Photographer of the Year in successive years, 1995 & 1996 and Association of Photographer awards in 2002, 2003, 2004, 2008, 2011.


1.00 Jez Sugars "Travelling Light"

Jez will explain the benefits of the Olympus micro 4/3 Camera system.
Aspects such as portability and the unique features of the cameras will give you an in depth look at the practicalities and advanatages of this high quality system!

"My key unique selling points are my ability to communicate with people on their level, in a warm but professional manner. I am able to build strong relationships with customers. Infuse the passion I have for my products, through my interpersonal skills, professionalism, and demeanour. I have been essential in the redevelopment of Olympus into a Premium Brand within the UK over the last six years. I like to work hard and pride myself on leading by example. I can think on my feet, and enjoy a challenge. My experience is within the Photographic trade, but I believe these are transferable skills to any industry. Because people buy from people, and I enjoy making the most of opportunities. I know how to build faith, and if needed can built some theatre into the connection."


2.00 Oliver Wright Macro Photography featuring Focus stacking

Oliver is a professional photographer with time split between Leeds (UK) and Abisko (Sweden), where he works as a full time as an photography guide.


"For the last four consecutive years my wildlife and macro work has been in the British Wildlife Photography Awards. I've been in the national press numerous times and also in BBC Wildlife, New Scientist, Digital Photography and Grand Designs magazine. I have been flown out to Switzerland to photograph a wedding. In the last 12 months I have done numerous talks about my photography which I really enjoy doing."

Oliver using Canon equipment will demonstate the techniques of Macro (Close-up) Photography and the benefits of focus stacking. A feature that although extremely useful is widely overlooked as a lot of photographers are not aware of this fairly new operation that can be selected on many of the cameras around today.


3.00 John Clements 'Techniques & Technology - Bringing It all together'.

Join professional photographer and Nikon expert John Clements, for a professional's insight into the amazing potential of Nikon 'Z ' and 'F' mount cameras, shooting across numerous genres.

Enhanced by good techniques and old fashioned craft, this seminar is packed with useful real world hints and tips for better photography. Regardless of the system you use.

The Nikon user will though find from John's long standing system knowledge, important keys to unlocking your camera and accessories potential.



Entry is free of charge.

You will find there are numerous car parks nearby and alternatively Bath hosts quite a few Park & Ride sites along with the Bus/Coach and Railway stations all within a few minutes walk.

Look forward to seeing you there and hope you can take advantage of the many amazing deals and offers only available on that day!