LCE Cookies
We use cookies to help give you the best experience on our site and allow us and third parties to tailor ads you see on this and other websites. By continuing you agree to our use of
cookies
.
ACCEPT AND CONTINUE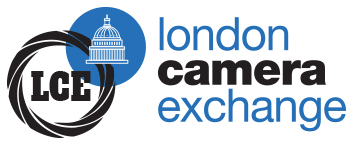 Canon EOS R5 "Professional Mirrorless Redefined" & EOS R6 "True Speed True Mirrorless"
Canon has released a tour de force with these two cameras and also made a strong statement of intent regarding mirrorless cameras. No longer is the video function restricted and full sensor video readout is now present on both these cameras. The EOS R5 puts mirrorless cameras for Canon in the highly regarded and up until now sacrosanct space occupied by the legendary EOS 5 series of DSLRs and could pave the way ultimately for a mirrorless EOS 1DX.
The EOS R5 in particular packs a remarkable number of firsts for Canon onto its extensive spec. sheet.
For full specification of these exciting cameras head over to our comprehensive video with Canon Product Specialist Dave Parry. Here we are going to pick out a few highlights and surprises from this dynamic duo.
The feature to examine first is the video capability of the EOS R5 which is just sensational. Did we mention the video output now uses the full sensor? Moreover, it is the quality of that output which is ground-breaking.
It can capture 8K 12 bit 4.2.2 30p video recorded internally. As it records at 30ps you can extract 35 megapixel still images from that video file or crop in and still have 4K level resolution video. The gives so much flexibility to video output and brings a whole new level to "spray and pray" stills photography. The EOS R5 can also record in 4K 120p, again internally as well as a variety of lower spec'd video types and sizes. It is the complete video package.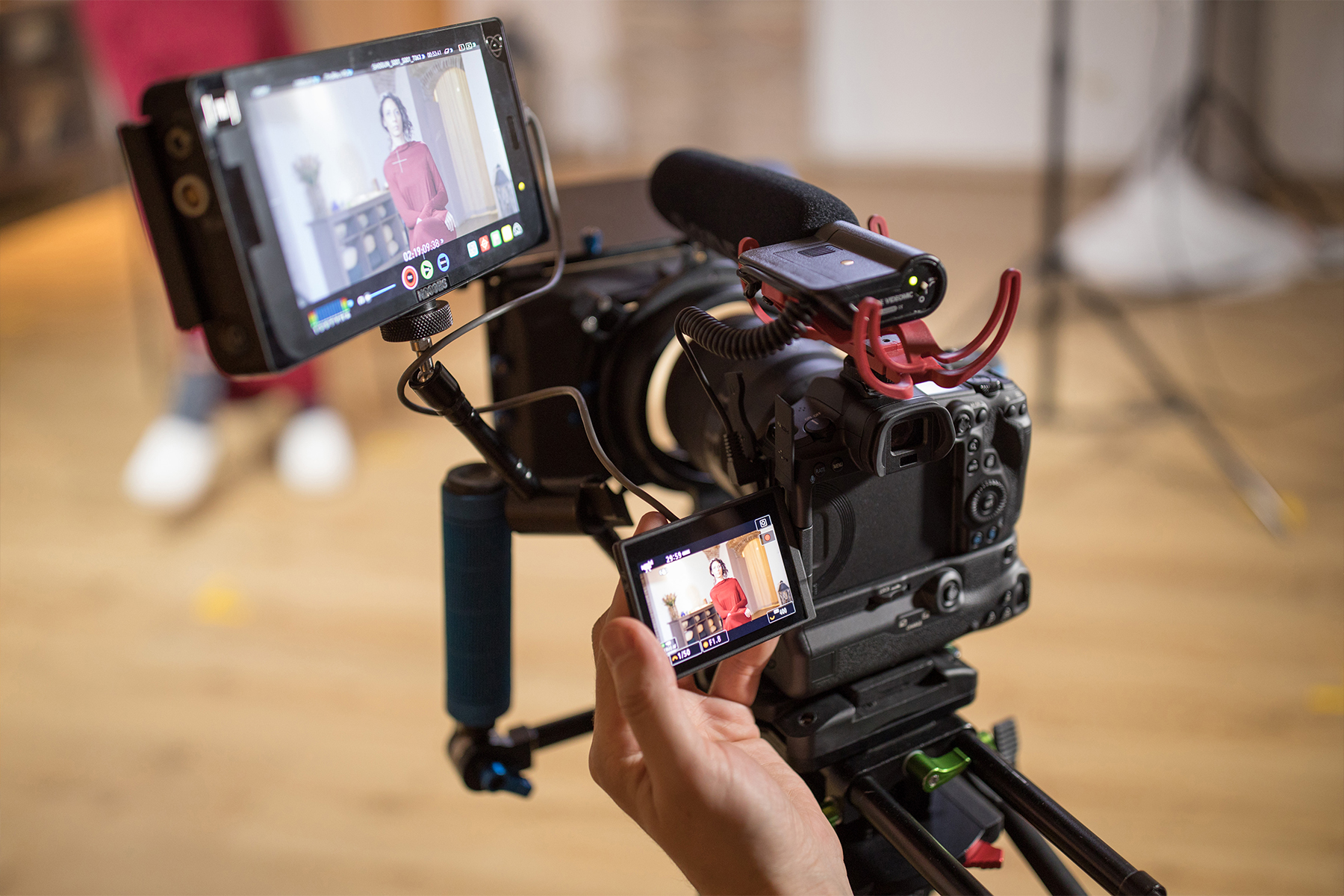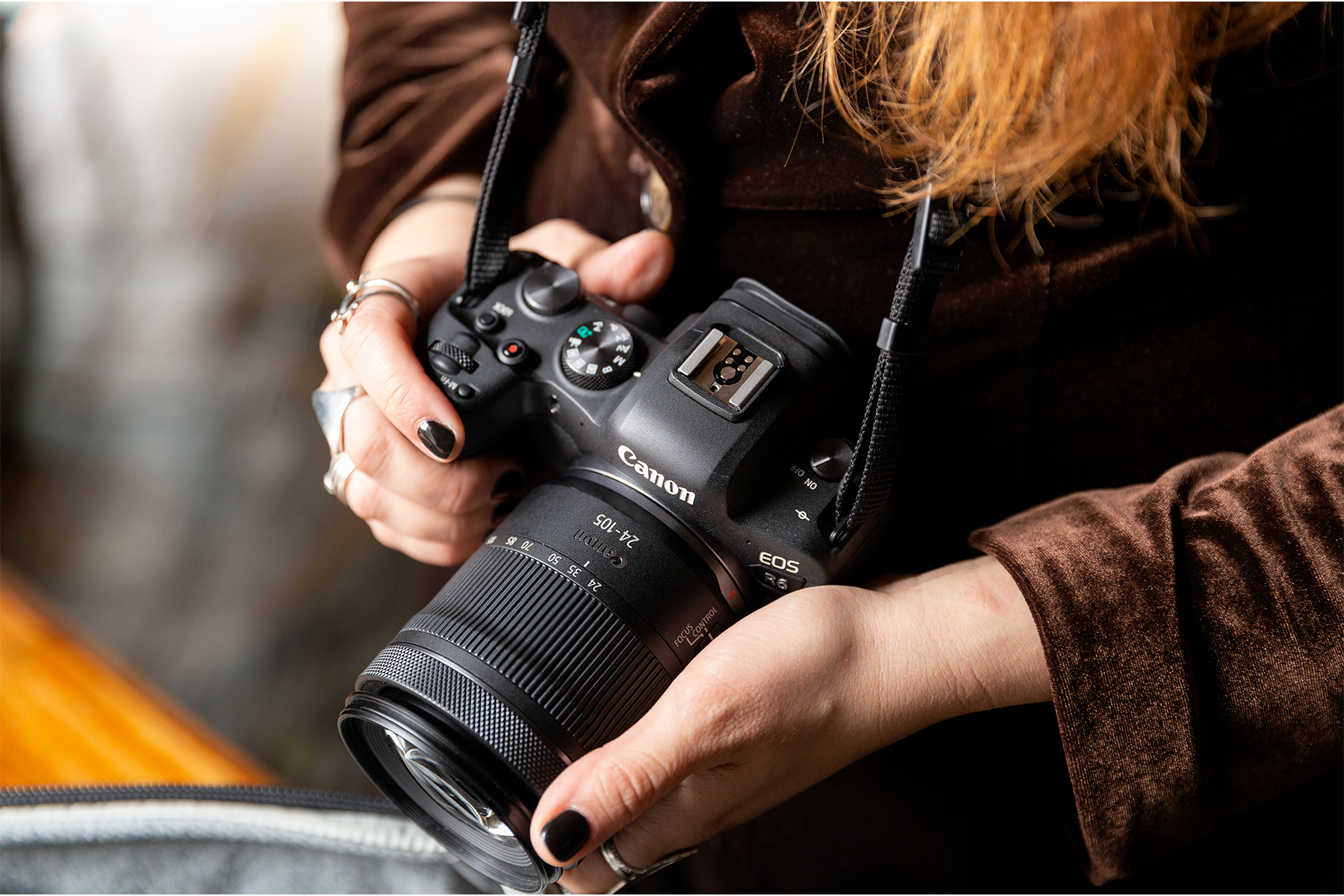 You may well ask how the EOS R5 copes with the inevitable heat generation that would build-up from the sensor and processor recording 8K. Well, in the absence of cooling fins and a massive fan, amazingly well. In real-life conditions, it can record continuously for 20 minutes before it very politely informs you that it is too hot to continue and it would like to stop now to cool down and recover. It achieves this feat by using advanced thermo conducting materials and the expertise Canon have gained through their work with professional video cameras.
Canon has, for the first time, incorporated in-body image stabilisation, into their cameras, but again it is not just catching up with the opposition, it goes beyond. The new IBIS, when used with compatible image stabilised lenses, can give up to a record 8 stops of stabilisation.
The 45-megapixel sensor in the EOS R5 and the 20-megapixel sensor in the EOS R6 (which is a very similar sensor to the one in the EOS 1DX MKIII but with a de-spec'd lowpass filter) are the new generation of sensors Canon have developed and claim to offer finer detail given the same sensor resolution than previously. And at the heart of these cameras beats one of the family of Digic X generation processors.
The Dual Pixel AF II module delivers the fastest AF speed to date and incorporates face/eye/body detect for humans and head/body/eye detect for animals (specifically dogs/cats and birds)
If the EOS R6 is in danger of being overshadowed by its big brother it shouldn't be. With shared components from the EOS 1DX MKIII, albeit slightly de-spec'd, and incorporating most of the features that are in the EOS R5 it can stand its own very well. Think of it as having the full-frame capability and quality of the EOS 6D MKII combined with the speed and handling of the EOS 7D MKII all in a body that will be familiar to users of those DSLRs. Although it does not boast 8K the video spec would not be out of place in any high-end camera.
Canon have reimagined the future of mirrorless.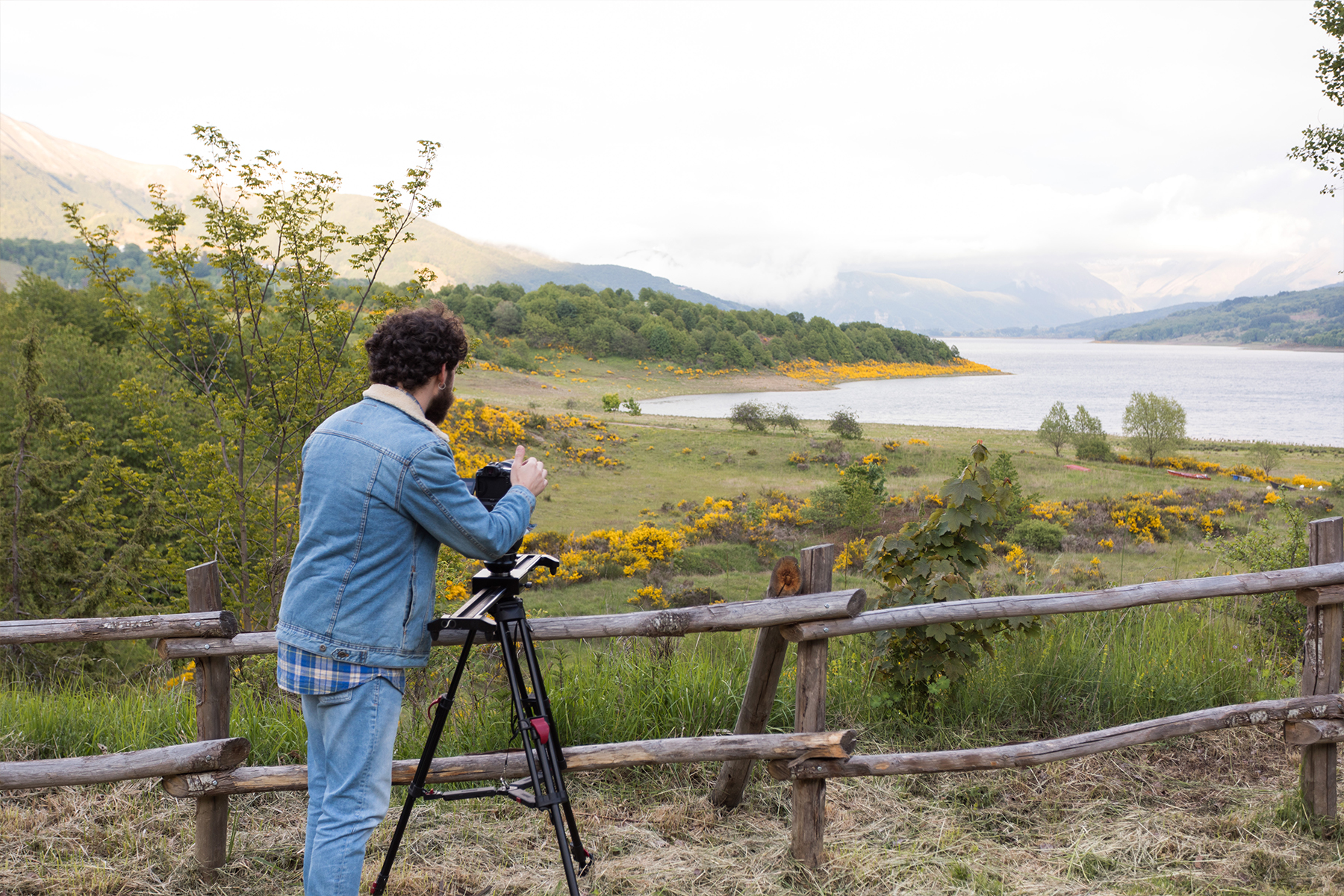 RF Lens Collection Announced by Canon
Along with the two new EOS R bodies Canon has announced a collection of RF lenses. These include a new prime macro lens, two super-telephotos, an L series zoom and two lens extenders. Pete met up with Dave Parry to get all the details for our First Look video.
RF 600mm & 800mm F/11 IS STM
Being built to be as small, lightweight and portable as possible both of these lenses house an extending design helping to keep your kit compact when on the move, making them ideal for anyone heading away on holiday or whilst out walking.
Both Super-Telephotos are a fixed f/11 aperture which at first sounds a little off-putting and does mean that these would not suit someone looking to shoot high action subjects here in the UK throughout the darker months but for anyone heading away to brighter areas who are looking for a lighter, less expensive alternative to Canon's larger telephotos then these are ideal.
When coupled with the EOS R5 or R6 autofocus will be no issue as both cameras can focus at f/11 giving you a precise AF system for locking onto your subjects. With the addition of bright and colourful electronic viewfinders, you will not be limited by what you can see whilst shooting. Another thing to mention is that ISO performance has come on a long way from what we most likely remember which will also help when shooting at that higher than normal aperture and retaining really good image quality.
Both lenses also have image stabilisation built into them allowing you to shoot handheld with up to 5-stops of stabilisation on the 600mm and 4-stops with the 800mm. When coupled with the two new bodies you can gain an improvement when utilising the in-body image stabilisation too.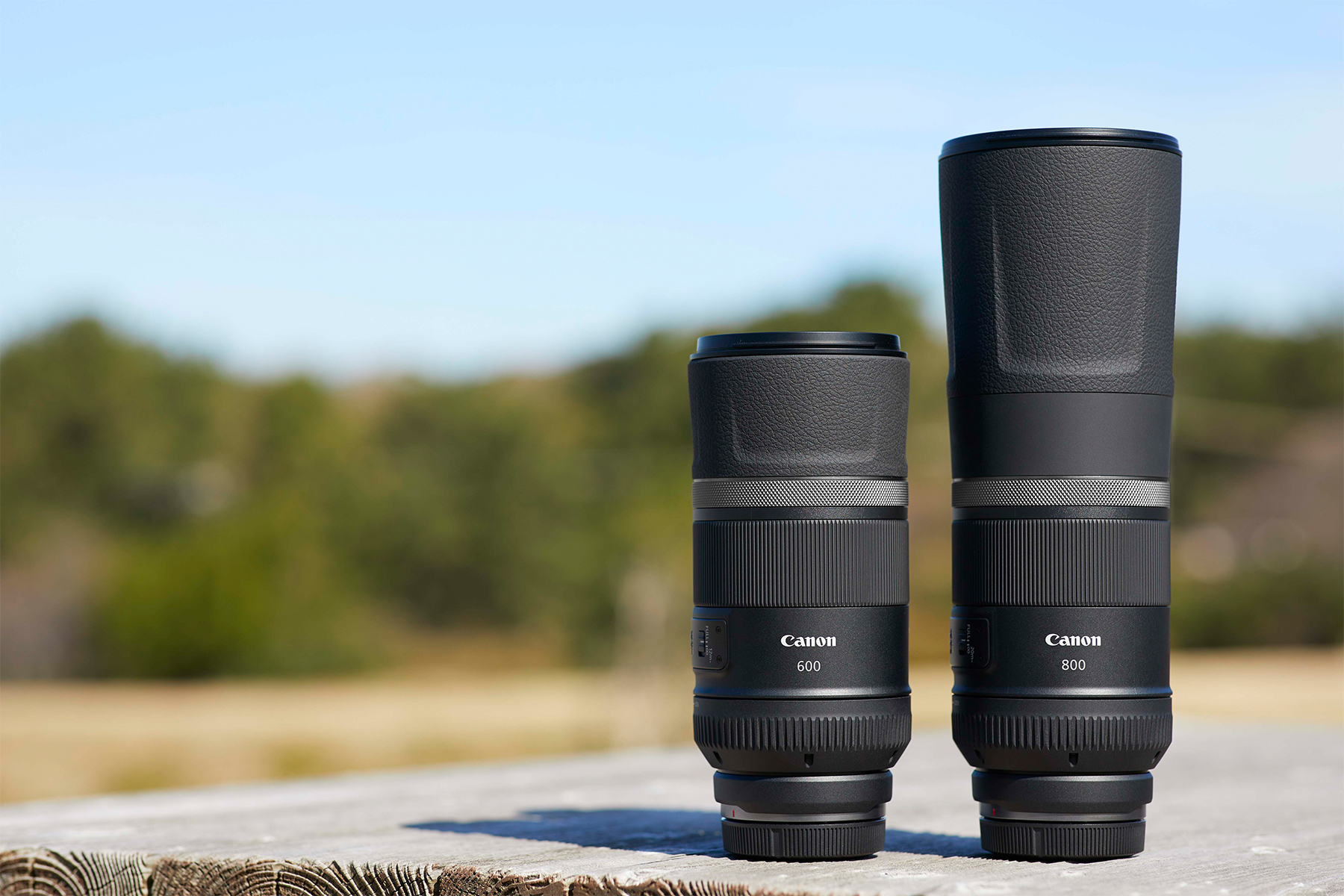 RF 100-500mm F/4.5-7.1L IS USM
At almost the same size as Canon's EF 100-400mm the new RF 100-500mm brings a new L series lens to the EOS R range. A benefit to the mirrorless series is the fact that Canon has the ability to create lenses with larger focal lengths but still maintain the small and lightweight design when compared to their EF range of lenses.
Being an f/4.5-7.1 aperture the 100-500mm is not quite as wide as the 100-400's performance but you do gain another 100mm for approximately only 2/3 of a stop more which is really rather impressive and a compromise I am sure many users would happily sacrifice.
Once again the 100-500mm is an image stabilised lenses allowing for up to 5-stops of compensation and will gain an improvement when coupled with the new camera bodies housing in-body image stabilisation.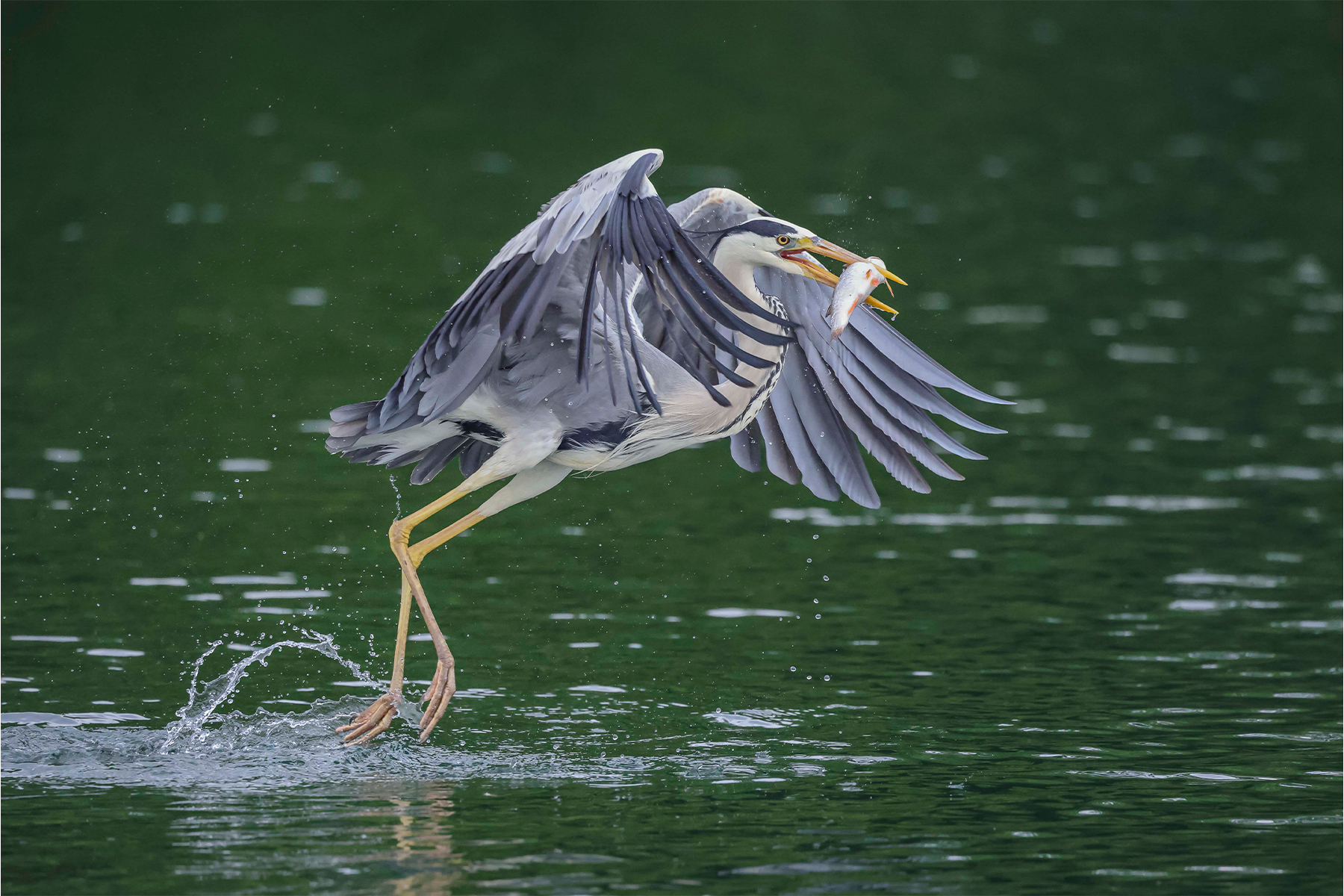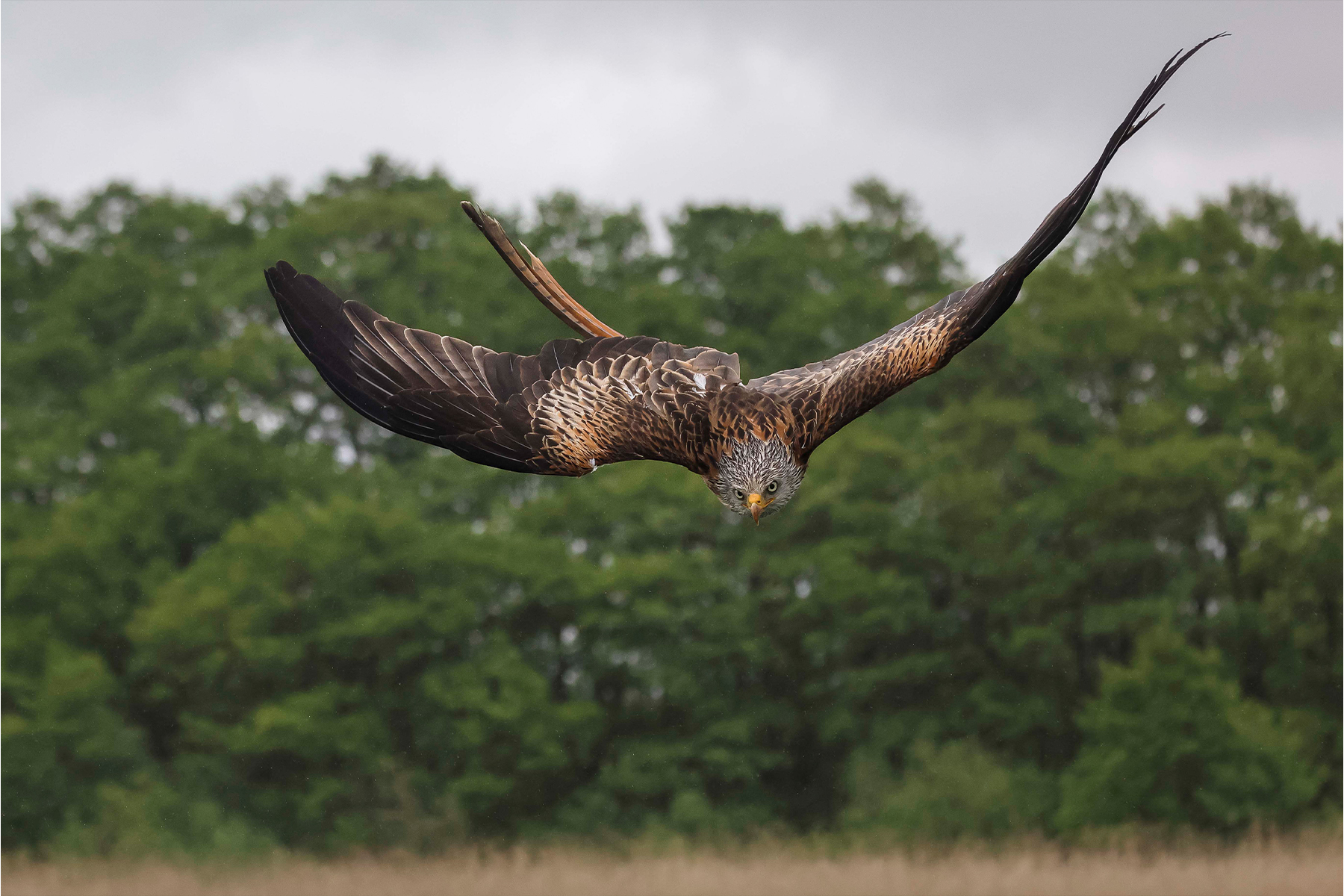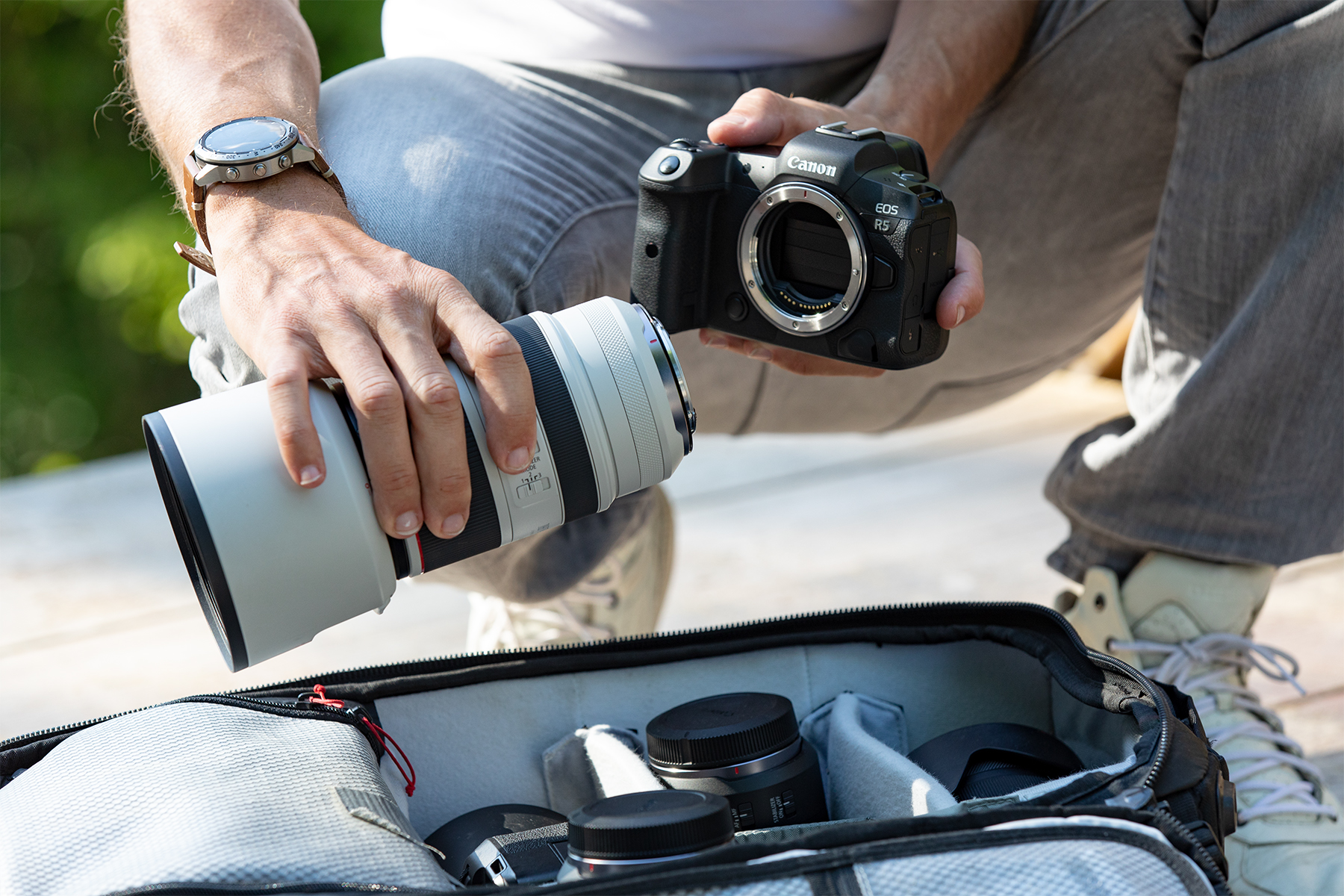 RF 85mm F/2 MACRO IS STM
Designed as a macro lens but ideal for any portraiture or wedding style photography with its beautiful background blur. The 85mm f/2 is significantly smaller and lighter than Canon's current RF 85mm f/1.2 yet is similar to the EF f/1.8, though that was designed in 1992, so you now benefit from the latest generation of optics and technology inside this prime. We also see this latest addition house 5-stop image stabilisation when compared to the earlier EF version.
The macro capabilities allow you to shoot at half life-size with a close focus of 35cm to your subject.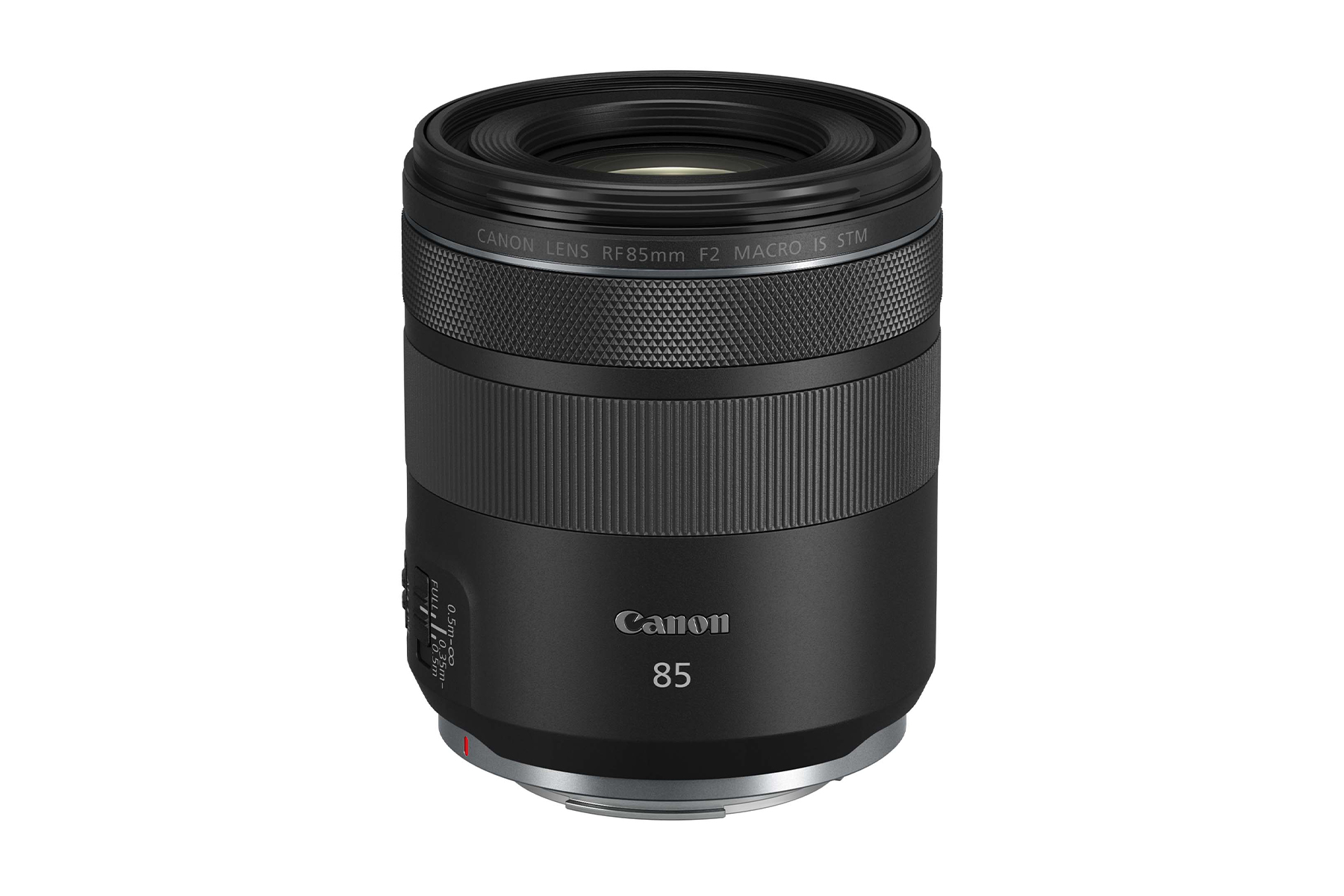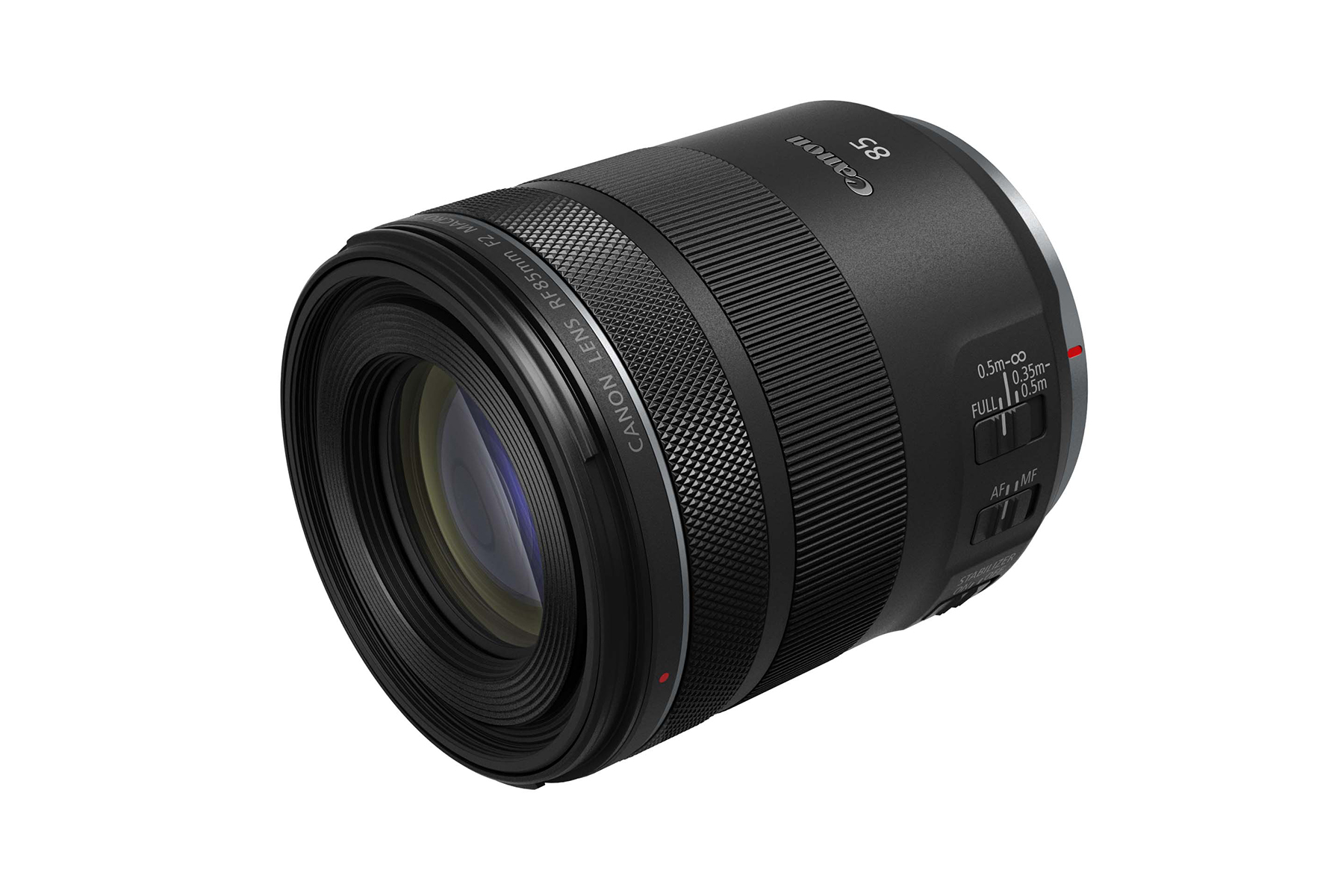 EXTENDER RF 1.4x & 2x
Canon has also announced the release of two new RF Extenders which match up perfectly with the RF 100-500mm, RF 600mm and RF 800mm.
The Extender RF 1.4x is the perfect choice for enthusiast and professional photographers seeking more magnification from their RF lenses. Boosting focal length by 1.4x it is ideal for press, nature and sports photographers. Whereas the Extender RF 2x is the perfect choice for doubling your focal length.