LCE Cookies
We use cookies to help give you the best experience on our site and allow us and third parties to tailor ads you see on this and other websites. By continuing you agree to our use of
cookies
.
ACCEPT AND CONTINUE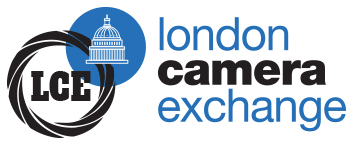 DJI Mavic Pro - European Launch
After the world launch of the brand new foldable drone from DJI we were invited to attend the European hands-on experience in Portugal. A super small and compact drone with many high-end features, 4k video recording, obstacle avoidance systems, precision return home landing, Full HD live streaming and a controller that's as small as a can of Cola plus so much more. Due for release shortly the DJI Mavic is set to be the hottest Drone around!
DESIGN
Weighing in at an incredible 743g the DJI Mavic is probably not only the lightest high spec drone on the market but also the smallest. With its foldable arm design Mavic is as small as a water bottle allowing you to pack it into a day bag with ease. No longer will you have to commit to taking your aerial platform out in a separate bag, Mavic will simply just become part of your regular gear.



The front two arms fold out sideways clicking into position whereas the back two arms rest under Mavic folding out from beneath. The whole process takes no more than four seconds as the props are attached in transit.
CAMERA / GIMBAL
Keeping up with demand DJI have managed to produce a true 4K 30fps video, 12M pixel stills with a 3 axis gimbal on this tiny little beast. You still have all the previous settings and custom functions with Shutter Speeds, ISO, White Balance and Colour Profiles along with being able to RAW still images and multi-shot panoramics. A new mechanical feature Mavic can perform is the ability to take portrait photos and videos. Still images in portrait mode are nothing unusual but why would you want this while shooting video? DJI updated their app earlier in the year to allow Live Streaming via Facebook and YouTube. When many people view this on mobile devices it is primarily setup up for portrait viewing so now within the settings of Mavic you can tell the gimbal to rotate the camera 90 degrees allowing a portrait recording to be taken.



Mavic has four extra cameras (2 at the front and 2 on the underside) in addition to the main one which constantly take images and readings to help keep Mavic safe from obstacles and avoiding objects in its path at speeds up to 22mph (36kph). The DJI avoidance system works on an output numbering;
= clear space continues flying
= there is an obstacle but Mavic's cameras read in stereo vision so can see depth and flies into a clear space whether up and over or around the side
= there is an object Mavic cannot pass like a brick wall so will hover and wait for the pilot to decide what to do next, even if you continue to push the controller stick forwards.
Another clever thing Mavic's camera does is help create a far more accurate return home function called Precision Landing. When you take off a camera underneath takes a short video clip, you fly around and press the return home button. Mavic flies back to its home point using its GPS like all of DJI's other platforms but Mavic then takes another quick video from below, matches up the data using contrasts and finds itself landing within centimetres of its original take-off location. A lot of the time when I've been flying this wouldn't normally be a major selling point for me as GPS is fairly sufficient but there have been instances where I've taken off from areas with a smaller than preferred landing area and GPS just has not been accurate enough for the drone.
CONTROLLER
Think of a games console unit; now check out Mavic's Controller. This thing is as small and portable as Mavic itself. A foldable design with locking antennas stop them from opening up inside your bag and breaking along with a totally new way to secure your mobile device below your controller joysticks. Inside you have the brand new OCUSYNC transmission technology which is capable of streaming full 1080p live video up to distances of 7km (4.3mi) (FCC) and 4km (2.5mi) (CE). This is so powerful and really positive meaning when flying up to 500m or your visual line of sight, whichever the less, set by the CAA here in the UK, you will get clear and vivid streaming the whole time. Buttons wise we still have everything you need to be a pilot in full control;
Control sticks
Power button 
5D Button (for menu sections) 
Flight Mode Switch      
Flight Pause Button (intelligent modes)   
RTH Button (return home)   
Gimbal Dial
Camera Settings Dial
Record
Shutter
C1 (custom function)
C2 (custom function)
If you do not have time to grab your controller or perhaps you forgot to give it a quick charge do not fret! You can now fly just using a Wi-Fi link between Mavic and your device. The distance and height reduces, compared to using the provided controller, to 80m (262ft) and a max height of 164ft (50m) but for grabbing a quick dronie or a close proximity shot this can become a very quick and easy way to fly.



PERFORMANCE / FEATURES
Everything thing we love about DJI and their drones has been squished and shrunk to fit inside Mavic. With the 4k camera, obstacle avoidance and intelligent flight modes we are seeing a smaller and more compact Phantom 4. Like the P4 we have up to 27mins flight times, sport mode giving you up to 40mph (65kph) flight speeds and Active Track allowing you to follow a subject automatically without the need of a bracelet or device. A few new updates and tweaks have been made too. In Active Track you now have three different settings giving pilots more control over how they setup their shots allowing you to spend more time framing your subjects;
TRACE – This mode is identical to Active Track (follows your subject from behind)
PROFILE – Aircraft moves in parallel with the subject in the frame.
SPOTLIGHT – Camera always focuses on the subject in the frame.
Flying uphill while tracking a subject has never been easier with Terrain Follow – the optical flow on the base of Mavic keeps you flying at the same height above uneven terrain so you no longer have to worry about accidently hitting the floor while following your subjects.
DJI have created a profile called Tripod Mode which essentially slows Mavic's speed down to a max of 2.2mph (3.6kph) giving pilots more control for accurate framing and indoor flights.
Taking a selfie has become a regular shot for most when out with friends or traveling to amazing places, the Dronie allowed pilots to capture themselves from an aerial or otherwise inaccessible location but the only issue being is no one likes to see a controller in your shot. Welcome Gesture! Using Gesture Mode you simply activate, wave at Mavic when the camera is facing you, this basically Object Tracks you, after that you hold your hands out in a Picture Frame position which starts the three second auto timer, strike as pose as the front LEDs flash before SNAP, Mavic has taken you a controller free Dronie.

DJI GOGGLES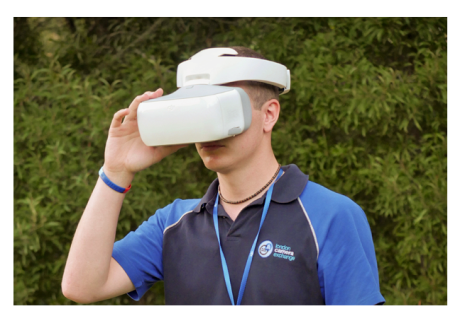 FPV (first person view) racing has become larger and larger over the past 12 months and with Sport Mode built in the Mavic is giving pilots the chance to test their response times and skill. Using the DJI Goggles you get a fully immersive fighter pilot style view with all the essential information on a HUD, head up display. DJI Goggles have two 1920x1080 screens with a field of view of 85 degrees built into them giving a direct low latency video feed from Mavic. What I really like is the ability for the pilot to fly using the controller and their smart device while syncing up to two Goggles for friends to see the epic views and footage you are capturing. Now anyone can feel like they are flying whatever their age or skill. We unfortunately have no idea on a price or shipping eta for the DJI Goggles but we have seen them working and experienced them ourselves.
CONCLUSION
Overall the portability makes Mavic extremely desirable and quite frankly one of the best drones coming to the current market. Image quality is truly brilliant and you would probably find it matches reasonably well with the Phantom 4. From the short time we flew Mavic and taking a closer look at the design I would expect the Phantom 4 to have better low light capabilities and I am looking forward to testing both side by side soon! DJI have not just created a smaller Phantom 4, they have created a portable drone capable of newer styles of flying, easier control, safe and more reliable with features previous users have asked for. Once again DJI have forced the consumer technology forwards and left competitors behind!