LCE Cookies
We use cookies to help give you the best experience on our site and allow us and third parties to tailor ads you see on this and other websites. By continuing you agree to our use of
cookies
.
ACCEPT AND CONTINUE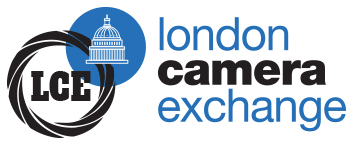 Grace's Great Photography Adventure in Sumatra, Indonesia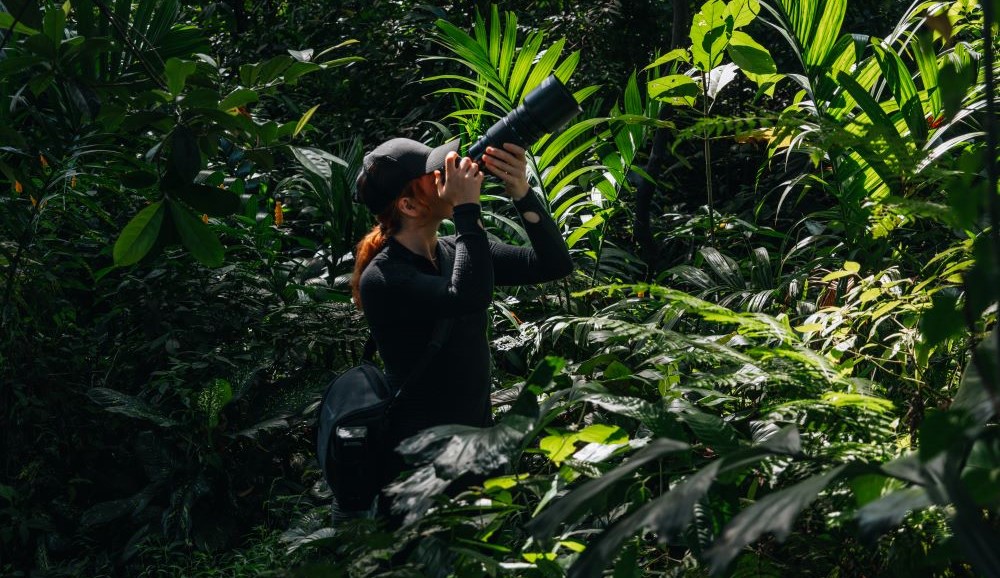 Grace is an adventure & documentary photographer and filmmaker based in Chester, England. She is a multidisciplinary creative and prides herself on her ability to shoot in a multitude of sporting disciplines and environments, from diving on shipwrecks and interacting with some of the ocean's largest sharks to rigging and hanging off sheer rock faces and ascending snowy peaks. Grace's goal is to communicate the incredible feats of human skill, strength and persistence in our world's wildest elements and locations.

Grace embarked on a wonderful photography journey in Indonesia and has shared her story with us.


Grace's Words
Wildlife has never been my specialty but when the opportunity to join a film project about The Jungle Guides of Sumatra as the photographer arose, I knew that this would be the perfect chance to dip my toe into the unknown waters of this medium. There was, however, a glaring shortcoming in my current photographic arsenal.

Specialising in adventure and portraiture photography teamed with the fact I'd recently made the expensive (but definitely worthwhile) leap to a new operating system in the form on the Fujifilm GFX series meant that I was somewhat lacking in the focal length department. And when I say lacking, I mean 70mm on a medium format camera kind of lacking. It just wasn't going to cut it if I wanted to get up close and personal with some great apes.

Enter London Camera Exchange. The guys at London Camera Exchange have been incredibly supportive of my photographic journey for a couple of years now and even helped me make the daunting transition into adding documentary filmmaking to my repertoire at the start of 2023. Having secured this gig in Indonesia only a couple of weeks before I was due to fly out, London Camera Exchange completely saved me, providing me with the incredible Fujifilm X-H2S and XF 100-400mm f4.5-5.6 for the 10-day stint in the Gunung Leuser National Park.

Armed with my new kit and about 100 silica bags to protect my kit from the infamous jungle humidity, I arrived in the small town of Bukit Lawang on the jungle's edge. Knowing I was to spend 5 days in the jungle, sleeping in a hammock in search of the orange arboreal giants, I'd come with 8 spare batteries, hoping this would suffice for the duration of my time under the dense canopy.

The next day we entered the national park, watching the small town and last remnants of civilisation disappear behind us. We hiked for 5 hours to our first camp and the next morning set off early to hopefully find what we had come all this way to witness. The ape Gods were on our side and less than an hour's trek from camp we were treated to a mother, baby and large male preparing for a nap in the canopy. It was time for the X-H2S to shine.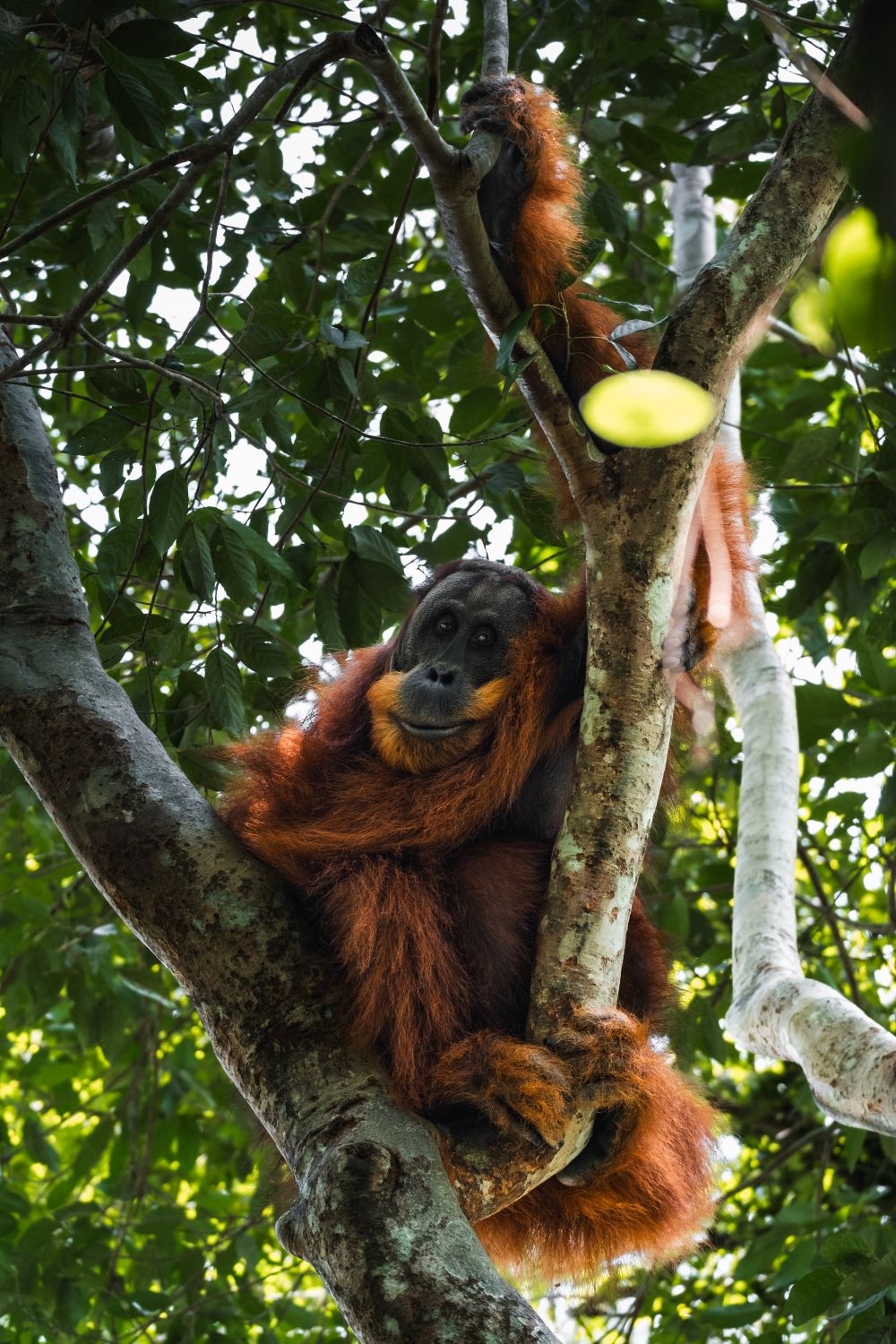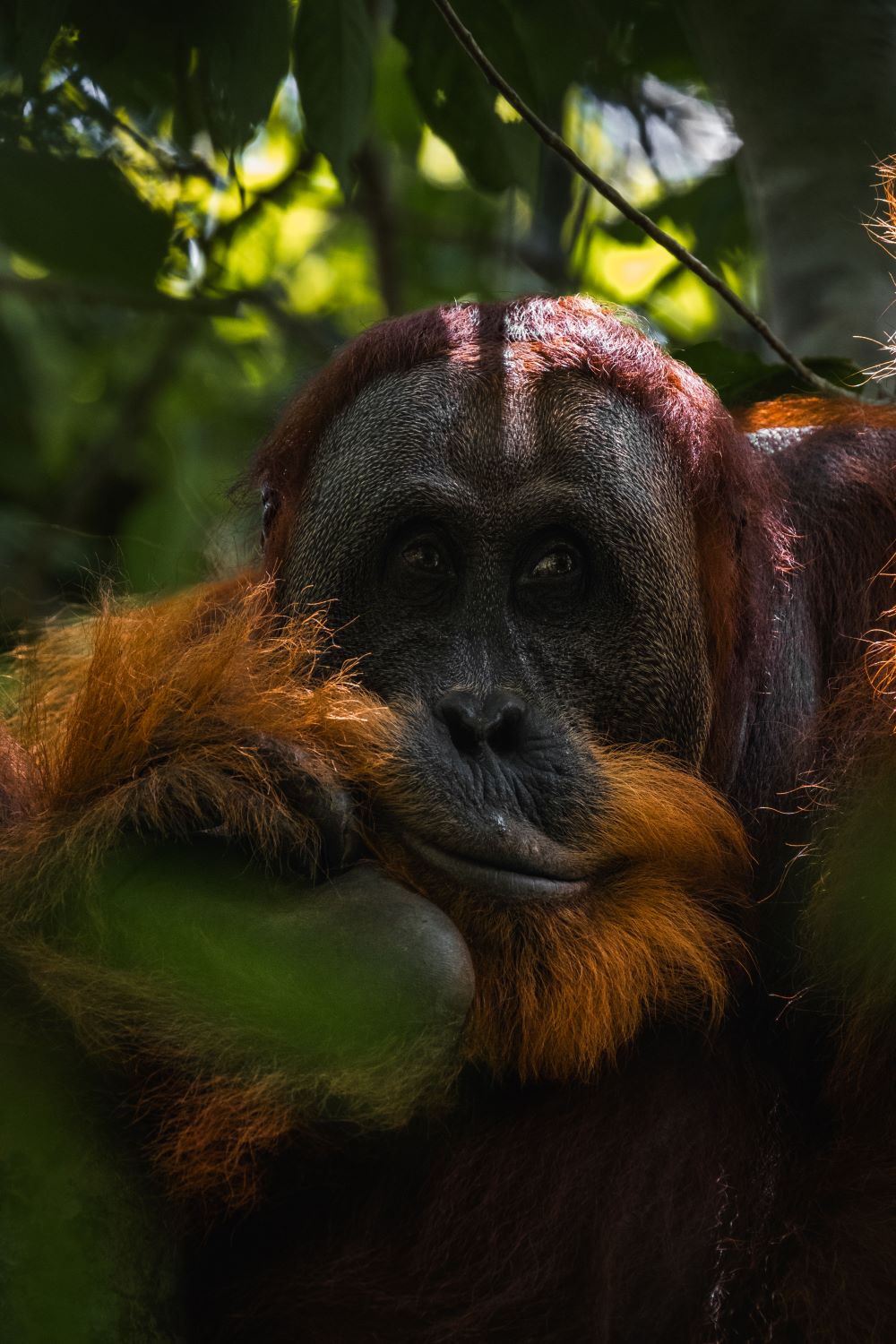 One of the reasons I transitioned to Fujifilm (as many do) was for the colour science and boy did it really come into its own photographing such beautiful vibrant colours with the orange of the fur contrasting against the deep greens of the jungle. Very little light penetrated through the dense jungle canopy, and I was absolutely blown away by how the camera performed in less-than-ideal light conditions. I continually ramped up the ISO passing 6400 and even in these dark conditions the autofocus was spot on pretty much every time.
The battery life of the camera was another thing that really impressed me, over the 5 days in the jungle I only ended up using 3 of my batteries. The X-H2S ability to burst shoot 40fps blackout free was somewhat overkill for the Orangutan's slow movements but for the cheekier smaller primates such as the Thomas Leaf monkeys it was a godsend. The bokeh produced by the 100-400mm lens even at f5.6 was absolutely stunning for close ups of all the wildlife and more than shallow enough for my liking.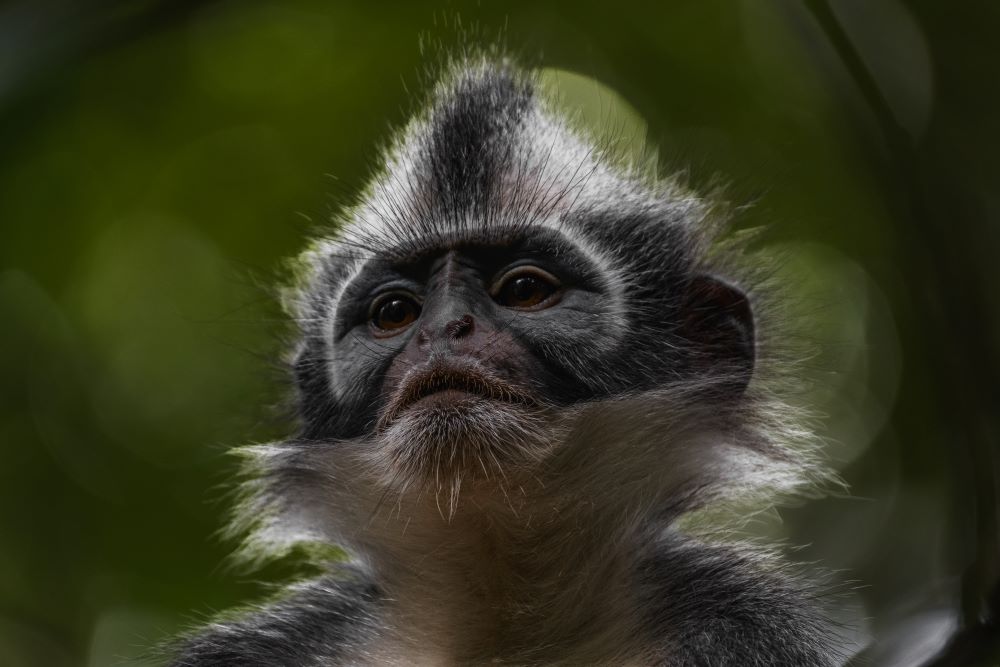 Overall, the set-up could not have been more perfect for my time in Sumatra, it was with a heavy heart that I returned the camera back to London Camera Exchange upon my return but I was simultaneously deeply enriched by the experience and body of work the camera gave me which has inspired me to pursue more wildlife shoots. Thank you to London Camera Exchange for enabling my craft and opening my eyes to an exciting new field of photography for me to develop my craft in.
Explore more of Grace's photography: Click here