LCE Cookies
We use cookies to help give you the best experience on our site and allow us and third parties to tailor ads you see on this and other websites. By continuing you agree to our use of
cookies
.
ACCEPT AND CONTINUE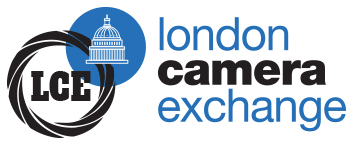 It's here - The GoPro Hero 6
Today GoPro have announced their brand new action camera, the Hero 6 Black. People no longer "record" or "action cam" their epic adventures; they GoPro them! With the new features housed in a familiar size and weight body the Hero 6 doesn't look like much has changed until you use it! I was lucky enough to get hands-on with it while at Lee Valley Olympic White Water Course and here's what I thought.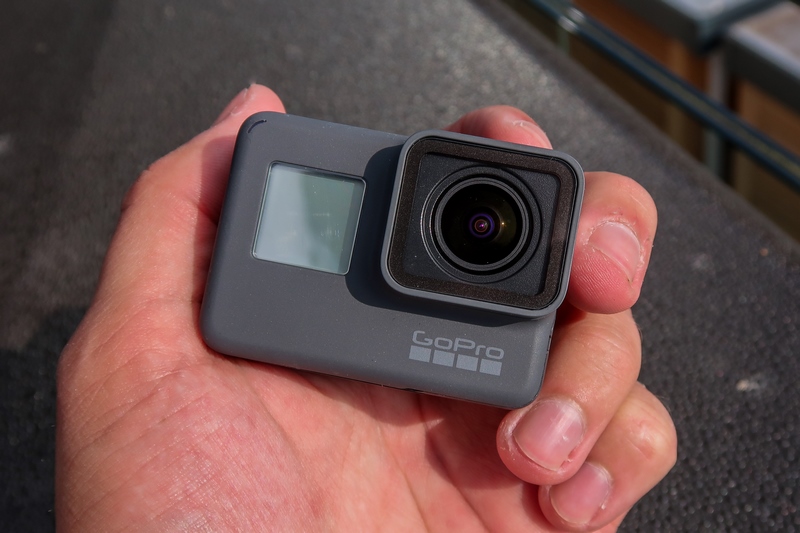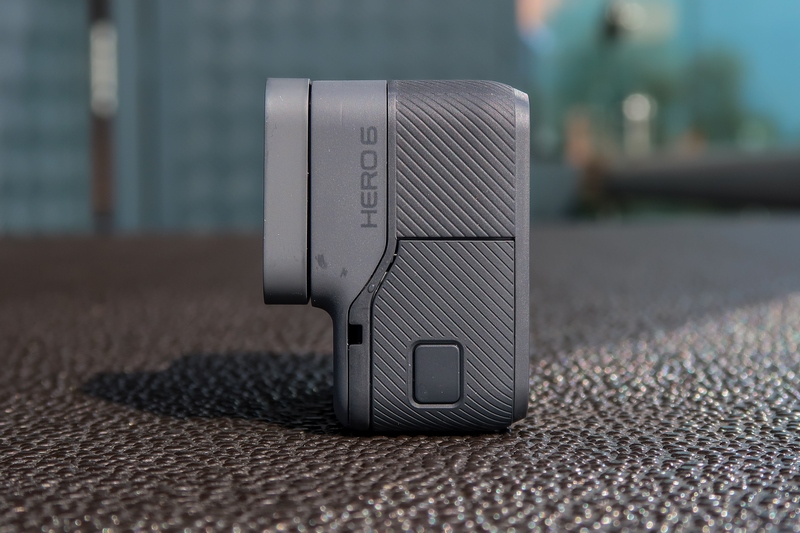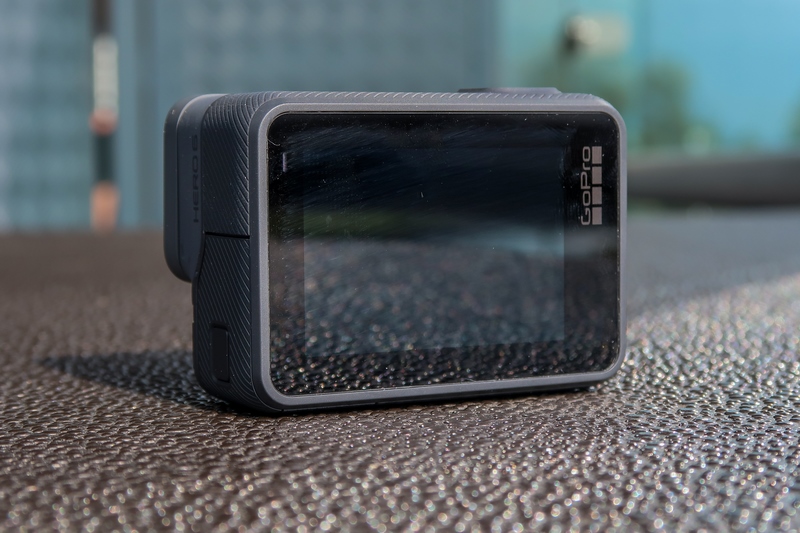 Key Features
2x the Performance
4K60 and 1080p240 video
New GP1 chip
Next-Level Stabilisation
3x Faster Offload Speeds
Rugged + Waterproof
Improved Low-Light Video + Photos
GPS
RAW & HDR Photos
IMAGE QUALITY
Something you can never fault GoPros on is their sharp crisp image quality. Low light performance hasn't always been the best but with GoPro's own dedicated GP1 Processor they have been able to push the limits of these tiny little grey boxes.
Capable of shooting videos up to 4K 60P and an impressive slow mo of 1080P 240 the Hero 6 ticks items on a lot of video makers wish lists. Even at 4K 60P it's possible to capture footage in the GoPros highest resolution and also create buttery smooth half speed slow motion.
Internal stabilisation has been improved too helping to minimise all those jolts and bumps we're used to seeing in our shots. When coupled with the GP1 processor the Hero 6 can even stabilise footage from a full 4k video recording unlike the previous modes.
The improvement to the cameras colour representation and dynamic range has stepped up a level too. While getting hands on with the Hero 6 we were shown a side by side image comparison and the results spoke for themselves.
Shot at Lee Valley Olympic Course by Pete Rawlinson using Hero 6 4K60P | Bite Mount & Large Tube Mount
They haven't forgotten about stills photographers either. Shoot 12 megapixels up to 30fps in burst mode with the options of time-lapse, night photo and night lapse photo. New in the Hero 6 you find an HDR photo mode along with the previously seen RAW and Jpeg capture.
Touch Zoom makes setting up your shots so much easier and intuitive. The Hero 5's had different field of views, wide, medium, narrow and Superview. The Hero 6 has now binned this and you simply touch the screen, move the icon up the screen and watch it as it zooms between those modes.
BUILD
Using the same body as the Hero 5 Black the Hero 6 uses all the same mounts and systems as its previous models. Whether hand-held, attached to your helmet, dog or flying through the air on GoPro's Karma Drone you can upgrade effortlessly with no worries of having to replace your existing mounts.
The Hero 6 is still 10m waterproof, like the 5, and is perfect for anything; messing around at the beach or taking to more extreme environments while White Water Rafting or Coasteering. For any divers going deeper the Super Suit is ideal giving you a far greater depth range.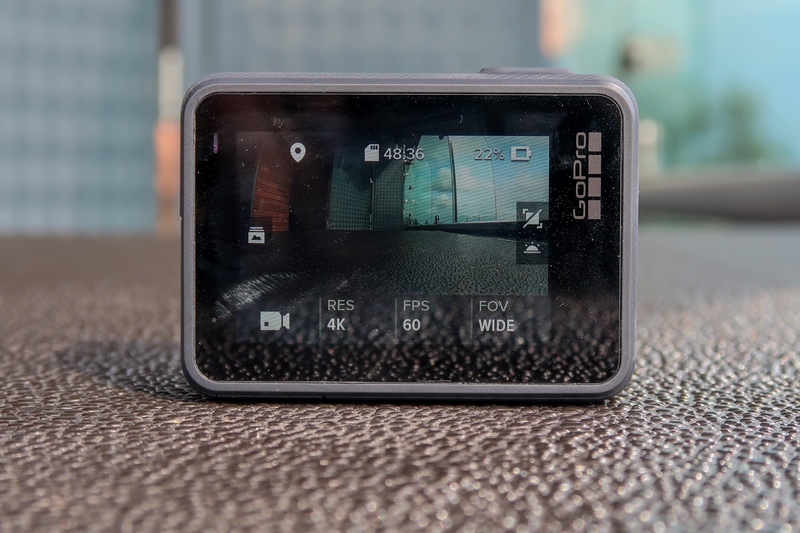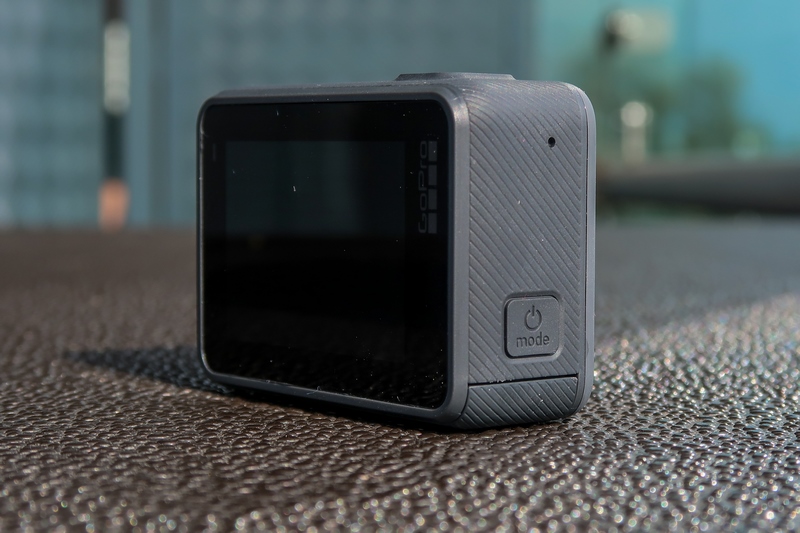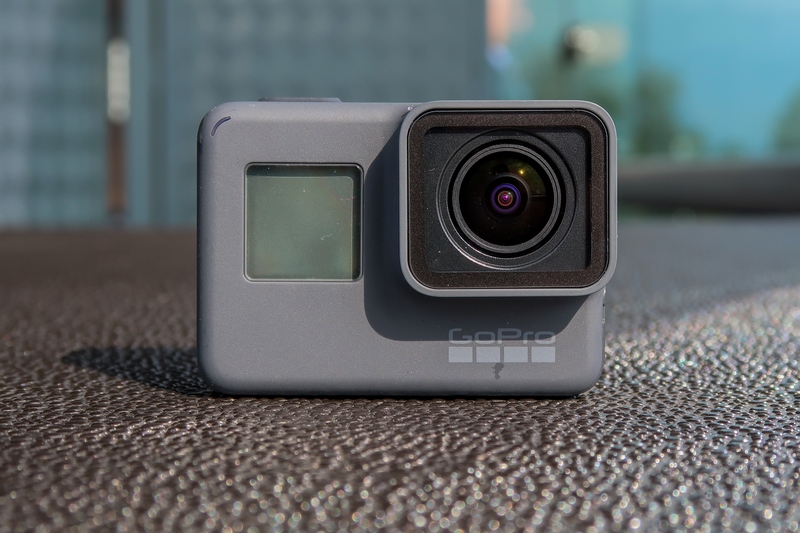 Voice control is a god send to anyone who's been using an action camera for some time! The fact that I no longer have to let go of my paddle while kayaking and simply say "GoPro start recording" or "GoPro take photo" makes the difference between either getting the wrong shot or way too much boring pre-event footage when reviewing your shots afterwards. It also saves filling your memory cards up too quickly. We were even told that they are working to produce a "GoPro turn on" command which is currently lacking in the Hero 5s.
Within the Hero 6 you have a GPS that's able to record your path, speed, elevation gain and more. You can then overlay this on to your videos and show off your fastest speed while racing round a circuit or your descent while freefalling or cliff diving.
Wi-Fi and Bluetooth are now up to 3x faster on the Hero 6 compared to previous modes. When linked to a smart device it will even Auto Off Load and the Quik App from GoPro will use clever software to find all your epic jumps and highlight tags and automatically produce a movie to share with your friends across your social media accounts. Its Auto-Magic!
CONCLUSION
I use my GoPro Hero Session on a near daily basis due to its size and versatility, yet having played with the Hero 6 for a short time I can already see many places I'd take one to push my shooting capabilities further. I've always had to sacrifice either the stabilisation or the video resolution but now I can shoot full 4K and stabilise the footage internally on the Hero 6. I also really love the Auto Offload and Auto Edit with the Quik App. When you buy a GoPro you're not just getting a camera but getting the complete editing suite! I'm used to spending time sitting down and editing my footage but for many of my friends they just want to shoot and share and now they can. Imagine this, you go surfing, capture some epic clips and once back at the car your GoPro is offloading to your device. By the time you're changed you get a notification from Quik telling you your video edit is ready to view and share. Now that's awesome!