LCE Cookies
We use cookies to help give you the best experience on our site and allow us and third parties to tailor ads you see on this and other websites. By continuing you agree to our use of
cookies
.
ACCEPT AND CONTINUE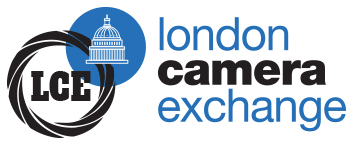 Ki Price | In The Bag

We all like to hear about the gear that professional photographers use. It is a great insight in to how they work and it can make us think about how we use our own camera and lenses. Then there are the 'other' things. Every photographer has them, one or two items you keep in your camera bag that either help you take your images, or just get through your day. Fashion photographer Ki Price spoke to us about his camera and lenses and those other bits and pieces that he uses on a shoot.
Cameras and Lenses
First up Ki uses both the Sony α9 and the Sony α7R III. Whilst you would think that the obvious reason for a fashion photographer to use the α7R III is the 42.4-megapixel resolution, there is in fact another reason.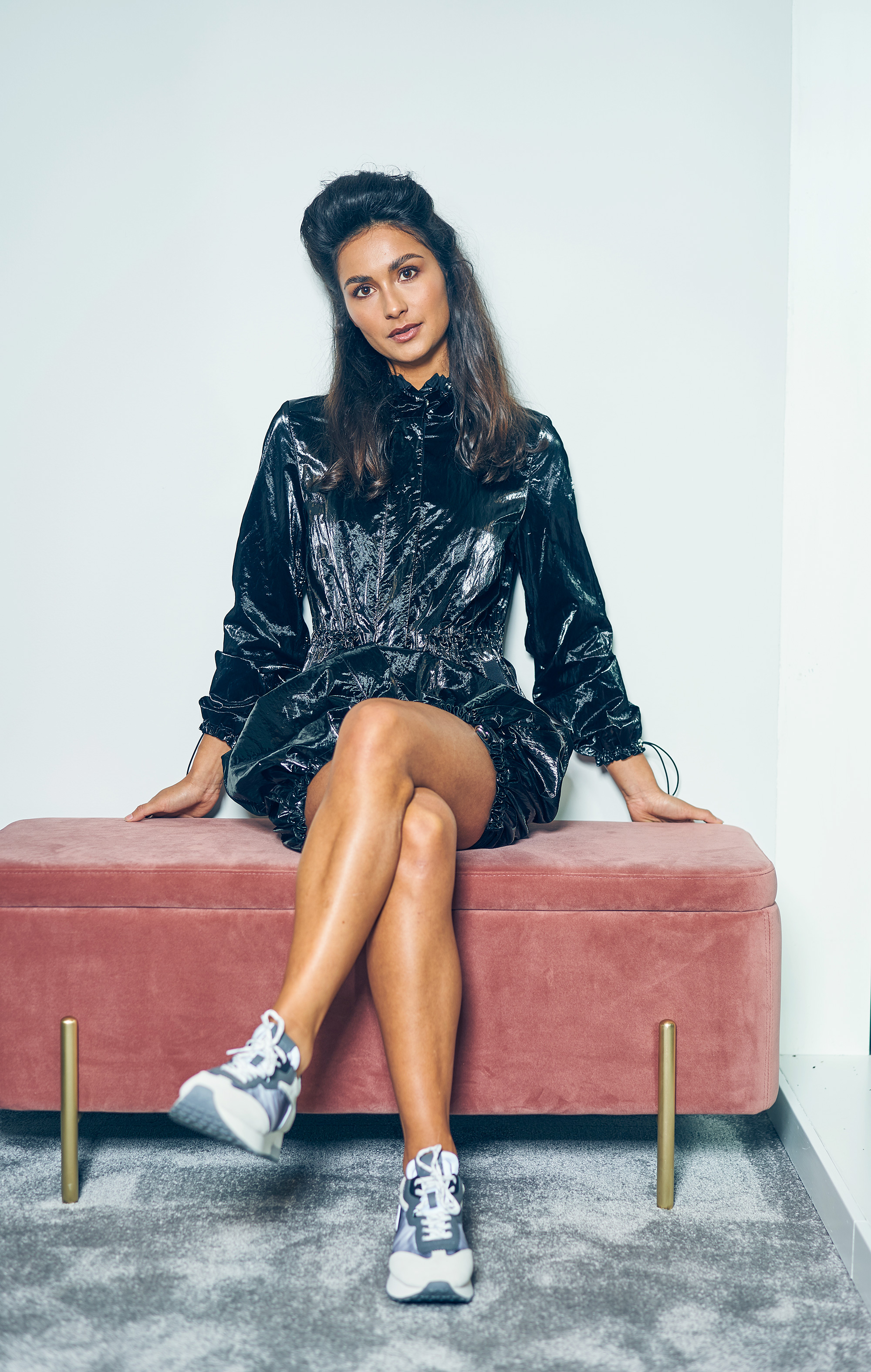 "It isn't always about the file size. The α7R III is my go-to camera all the time because I work so much with flash so I can shoot using the mechanical shutter at 10fps, using flash. It sounds contrary as the α9 is often associated with capturing fast movement, but if I am shooting some action using the flash, I actually always shoot with the α7R III."
"The α9 is used more for when I am travelling, taking documentary type fashion shots. I will pair it with just a single lens, usually the FE 24mm f/1.4 GM. I absolutely love that lens. It is so sharp, even in the corners, and the contrast and colours are beautiful."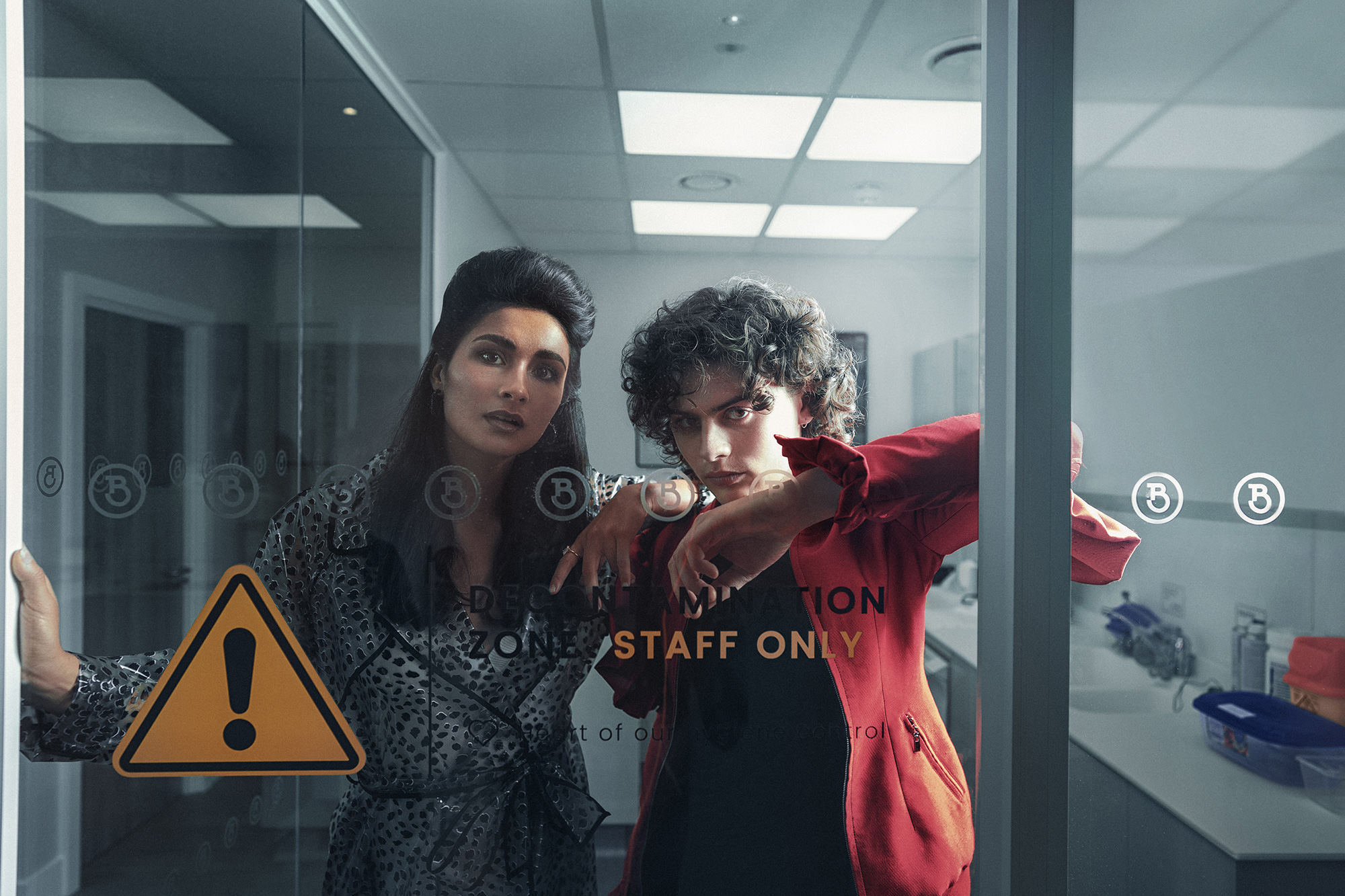 "The lens that I probably use the most is the Sony Zeiss Sonnar T* FE 55mm f/1.8 ZA lens. That is my 'go-to' lens. It is light, extremely sharp and the backgrounds looks really nice. It is always the first thing in my camera bag. I also love the Sony FE 85mm f/1.4 GM lens. It is just incredible; I can't rave about it enough. When I'm shooting on a set that is very small, and I can't step back far enough to get the composition I want, that is when I will switch to the 55mm lens to get a similar effect, but a little wider."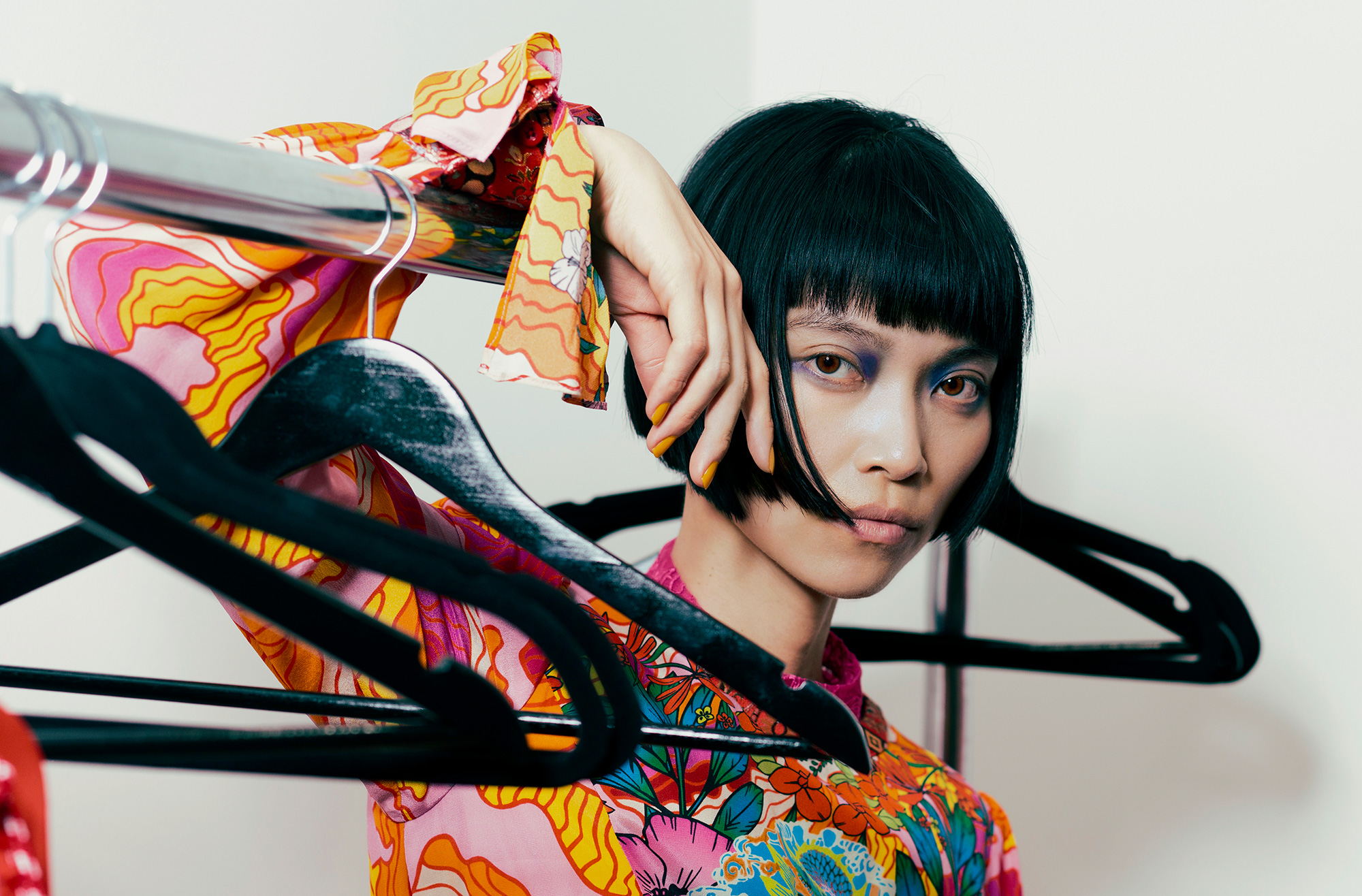 "Finally," he continues, "I think the FE 70-200mm f/2.8 FE lens is a great lens. I only really get to use it when I am shooting catwalk shows and I need the flexibility to create a variety of shots, which is a shame as I'd love to use it more.'
Filters
More commonly associated with landscape photographers, Ki actually keeps a few filters in his camera bag, including a polariser filter. A polariser is one of the few filters that can't entirely be replicated when editing an image, so Ki uses one on some of his shoots.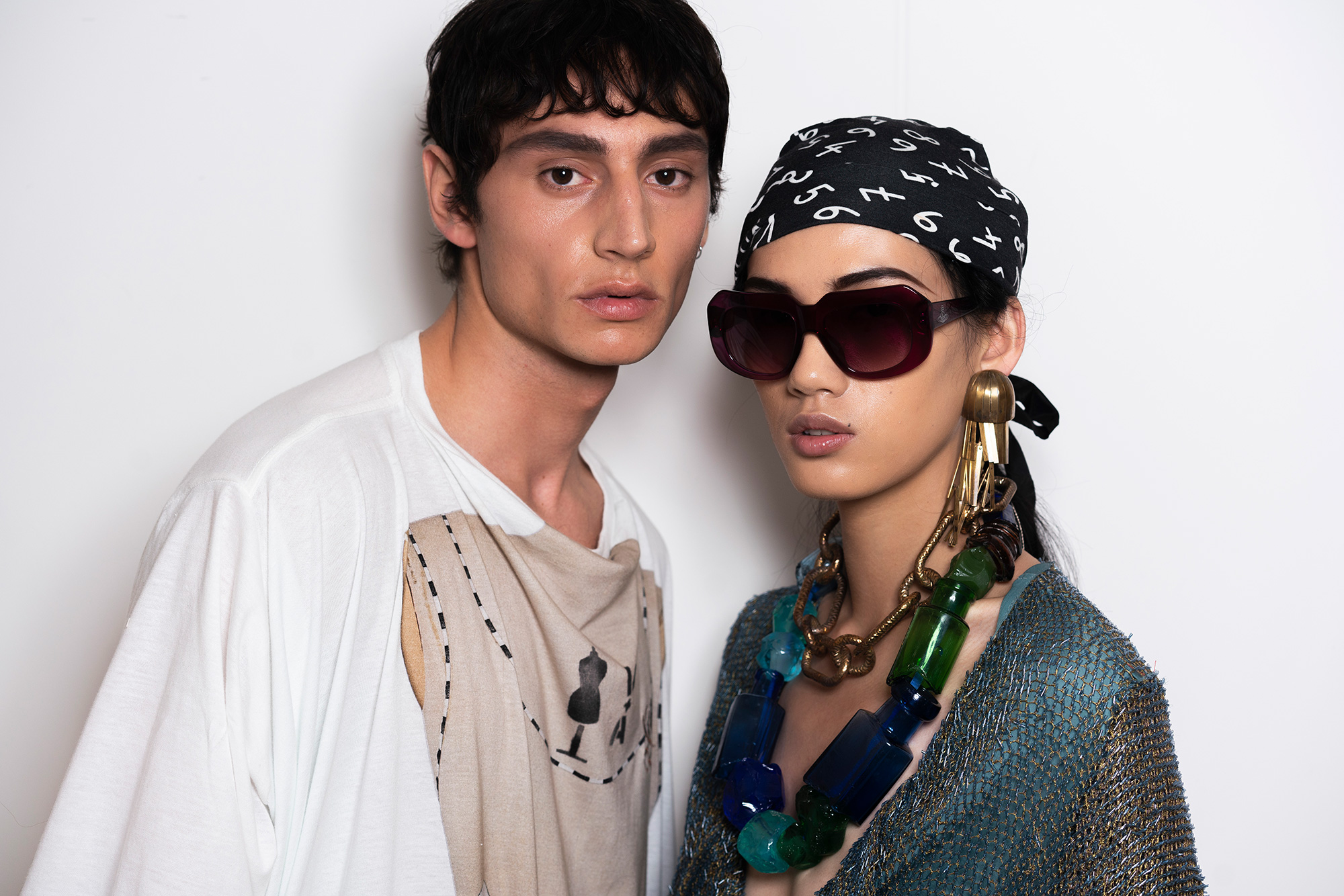 He explains, "I like to use a polariser to get a clearer look, to make the colours and contrast pop a little more, or to cut down a reflection in a window."
The Other Bits and Bobs
On a set Ki always brings his laptop and a tether cable. It enables him to shoot images and have them displayed on the large laptop screen so that the whole team, including the client, can check all the tiny details that are key to editorial and advertising fashion images.
And with cables and lights lying around the other universal essential is of course Gaffa Tape. "I love Gaffa tape," Ki gushes, "it gets used all the time to stick things and secure them, even to hold a flag, diffuser or reflector in place. It's an absolute essential!"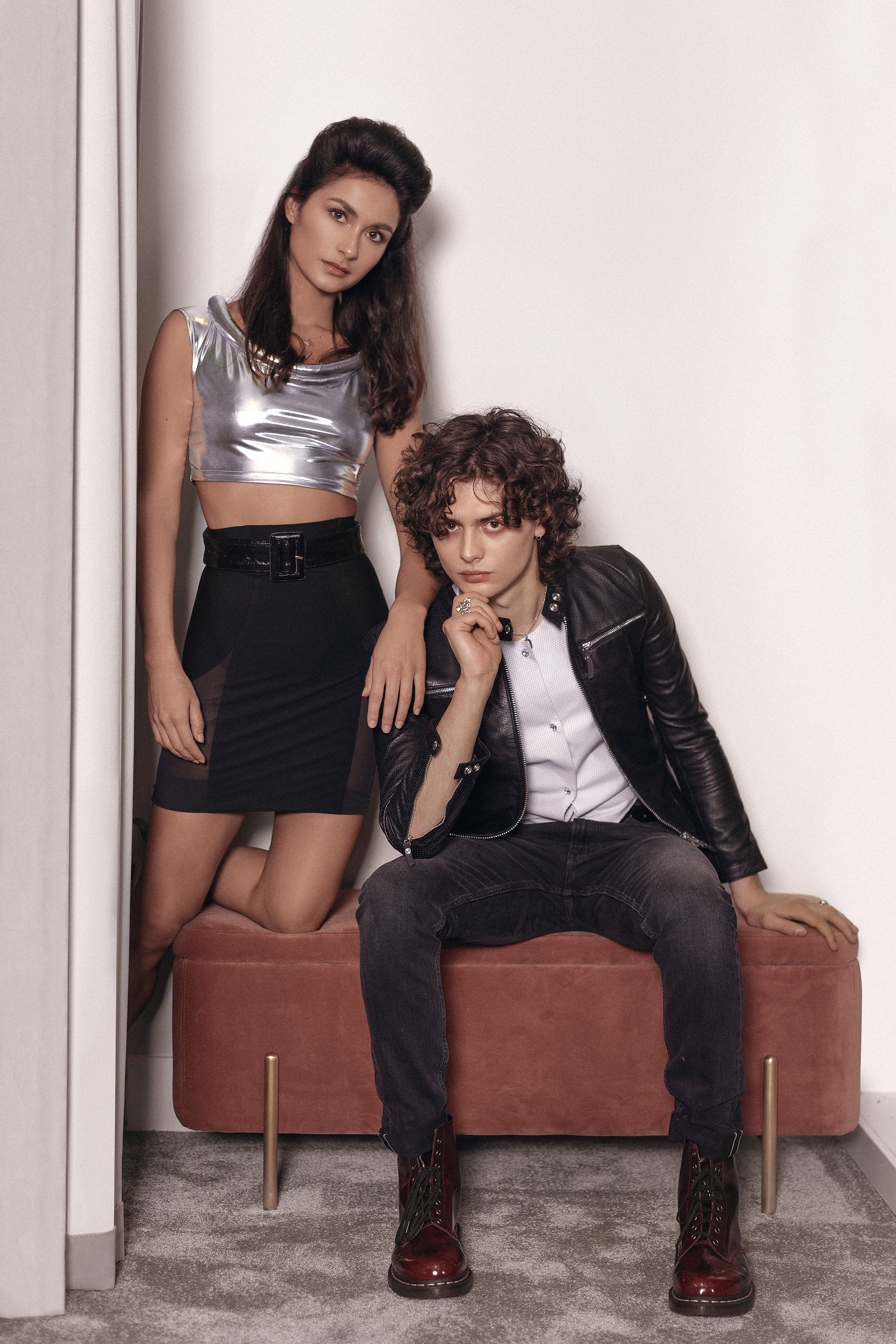 Ki's secret weapon however, is a Bluetooth speaker, explaining "it is important to make the subject feel at ease and help everyone on set. Music is a massive way to connect with people and it can also hide awkward silences, which just helps make everyone, especially the subject, feel more comfortable."
Ki is a Sony Europe Imaging Ambassador and you can see more of his work at www.sony.co.uk/alphauniverse