LCE Cookies
We use cookies to help give you the best experience on our site and allow us and third parties to tailor ads you see on this and other websites. By continuing you agree to our use of
cookies
.
ACCEPT AND CONTINUE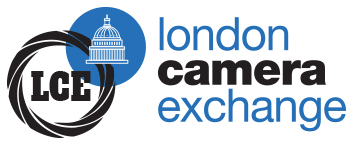 Olympus OM-D E-M1 Mark III | Hands-On in Dorset
The OM-D E-M1X is Olympus' flagship camera packing some pretty impressive features and a design tailored towards the sports and wildlife photographers. Last year we saw the E-M5 Mark III take on a spec much higher than expected from an enthusiast-level camera and now Olympus has done it again with this the OM-D E-M1 Mk III. Stealing all the great high-end features from the E-M1X and shrinking them down into a smaller portable size, we headed to Dorset to put it through its paces and to see if it lives up to its expectations.
Key Features
20.4 MP Live MOS sensor

TruePic IX image processor

4K30P movie recording

121-point all cross-type on-chip phase detection AF

Up to 18fps continuous shooting

Up to 7.5 steps image stabilisation

Hand-held High Res Mode

Weather Sealed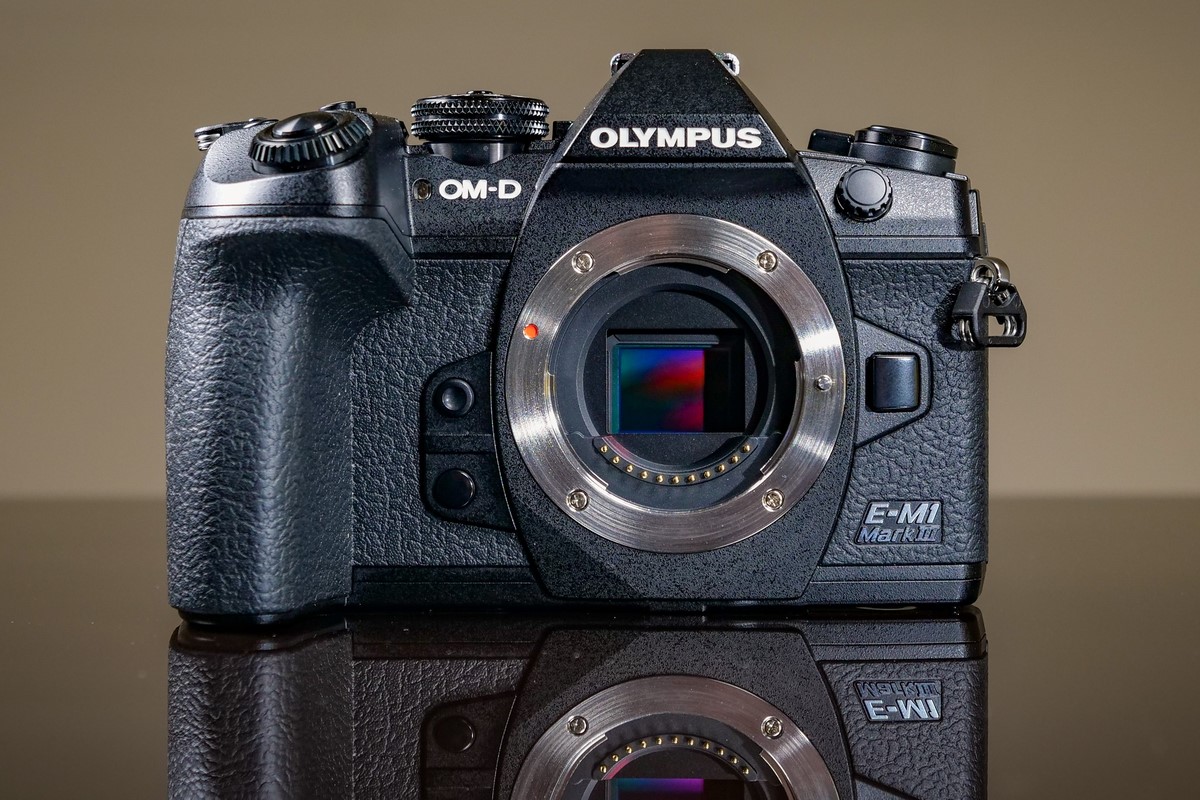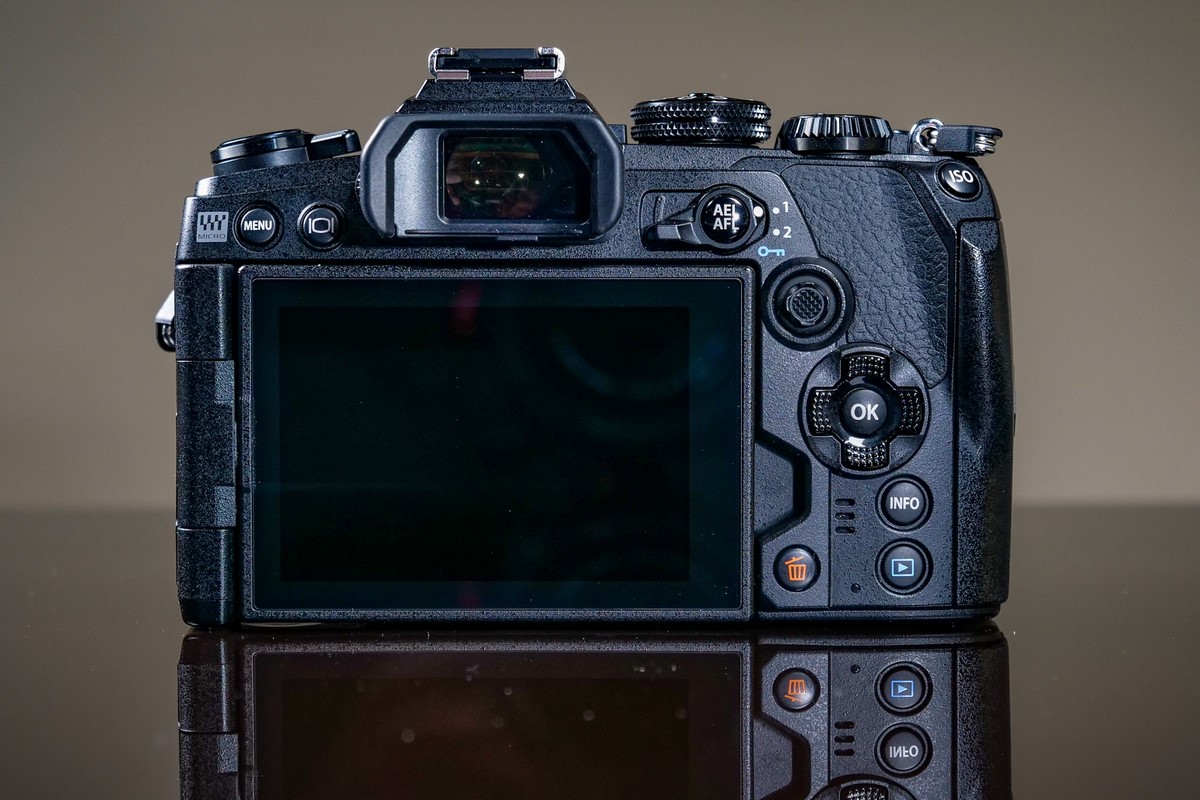 Weighing in at 580g's, making it just 6g's heavier than its predecessor, the Mark III houses the 20.4 megapixels live MOS sensor at its core. Along with this, we have the newly developed TruePic IX imaging processor helping to provide the power behind the Mark III's advanced features, new high-speed processing and autofocus algorithms.
At first glance the Mark III appears to be the same as before but slight changes to the design and handling allow for more efficient manual control. The ergonomics of the deep and wide front and rear grips place the E-M1 comfortably in your hands. A relocation of the ISO button is easily reachable without changing your grip and on the back you will see the addition of the Multi-Selector, or Joystick as I would call it, adopted from the E-M1X making your AF selection far quicker.
Sports and wildlife photography is what the E-M1X is known for but with 18fps continuous shooting and some rather clever autofocus features the E-M1 Mark III certainly handles itself well with moving subjects. It was at this point I passed the Mark III across to one of the guys whilst I suited up ready to take a dip.
You can capture up to 78 raw images at 18fps with autofocus and auto-exposure tracking via both the viewfinder, and LCD, and with blackout-free shooting you can precisely follow your subject even when moving fast. If you lock off your AF and AE it boosts the E-M1's performance up to a maximum 60fps in full resolution meaning you'll capture every split second or a moment in time.
The Mark III borrows the same shutter as the E-M1X that meets the expectations of professional photographers and is now rated up to 400,000 actuations, doubling its count from the previous model. You will need a high-speed card to keep up with these frame rates and the dual card slot allows for 1x UHS-II card and 1x UHS-I.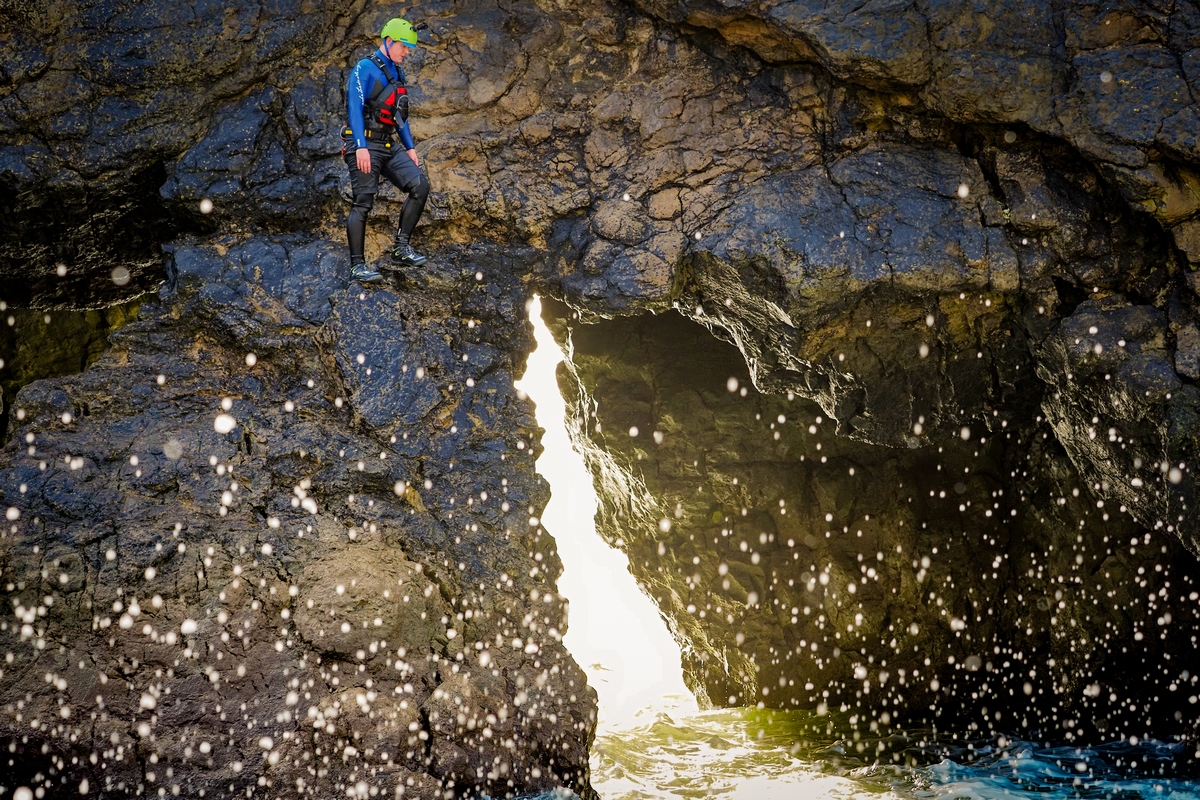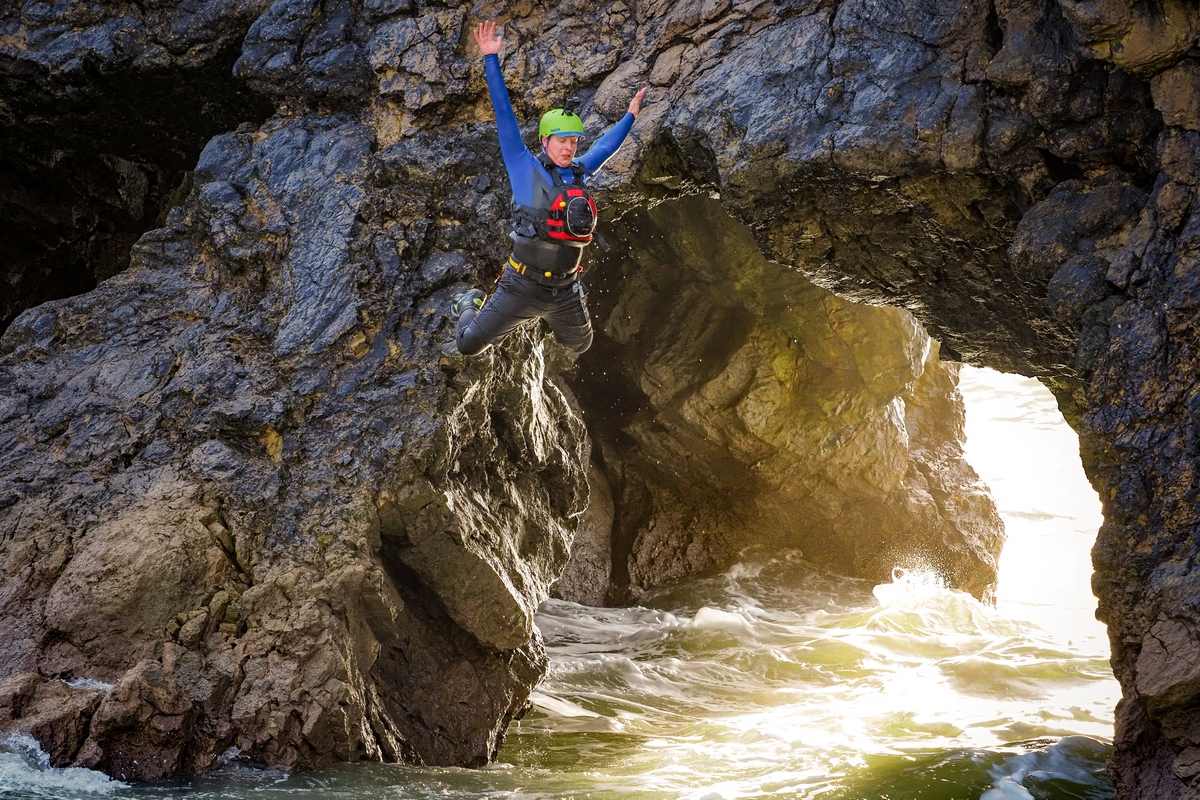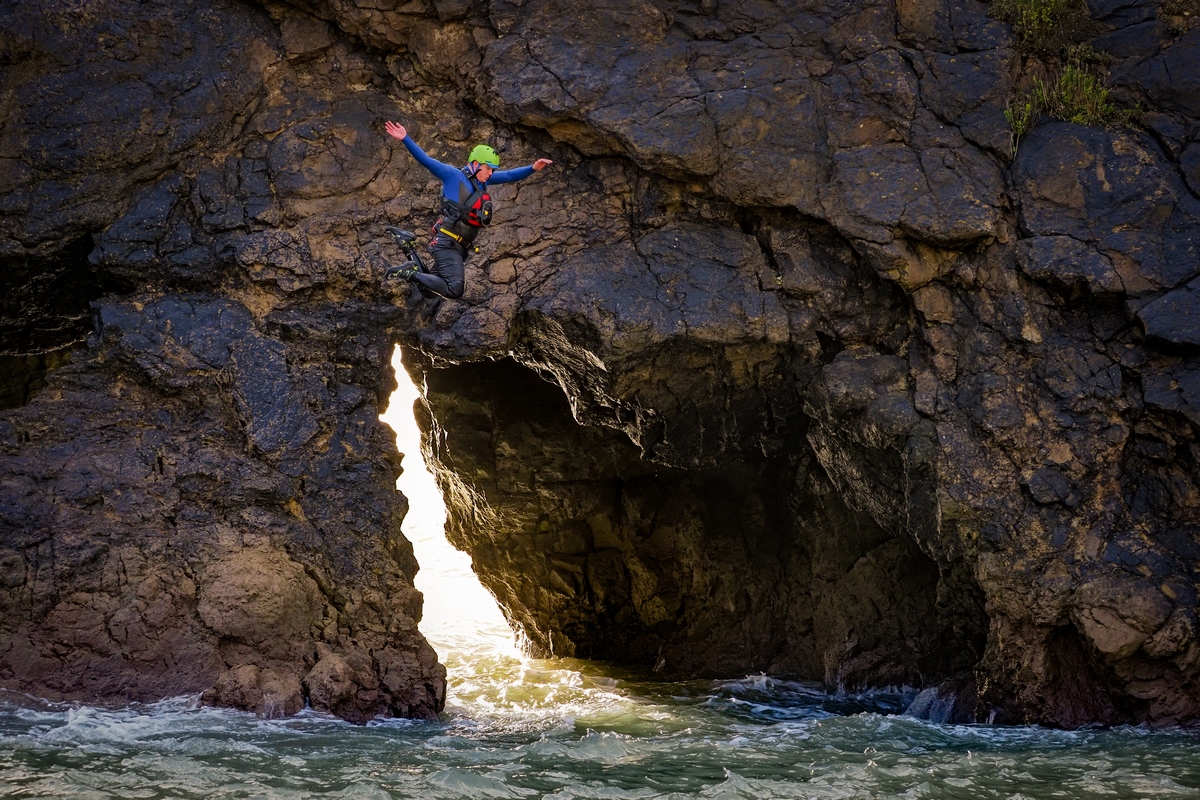 Equipped with a 121-point all cross-type phase-detection AF sensor covering a massive 75% vertically and 80% horizontally really allows you to use that joystick to select your perfect focusing area. Customisable AF target areas on the Mark III are ideal for a variety of different subjects and when I say customisable I really mean it. You can select from 11 vertical or horizontal points to create your chosen AF area which best suits your subject. For example, if capturing birds in flight you can bin off all those extra points and just concentrate on the body and wings of your feathery friend. You still have the option of 5, 9 and 25-point AF target selection too.
The selection of advanced face and eye priority autofocus has been dramatically improved thanks to the performance of the new TruePic IX processor and new AF algorithms. These also help when the face or eye is small or in the distance and the E-M1 can effortlessly track your subjects throughout your frame, even when faces are side-on.
A new AF feature is fully dedicated for the focusing in astrophotography. Starry Sky as it's called, gives highly accurate autofocus where you would normally shoot in manual focus. Two options are available with one being Speed Priority for when time is limited and the other is Accuracy Priority which starts by using a very highly detailed focus scan to give sharp and clear end result. This in effect calculates the hyperfocus distance for you allowing you to spend more time shooting.
The E-M1 is capable of focusing down to -6 EV for better precision in dark or low lit areas and an ISO range of a 64 – 25,600, along with the low noise processing circuit, help to improve the quality of your images in high sensitivity shooting.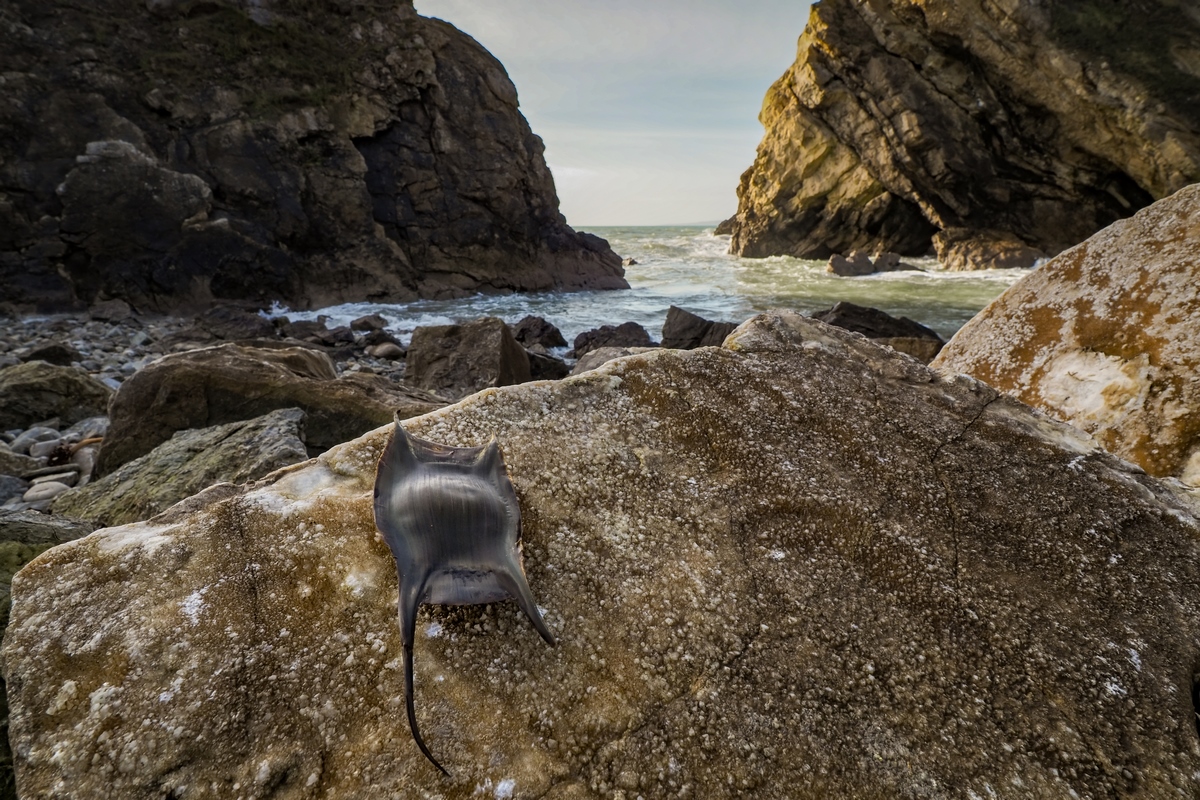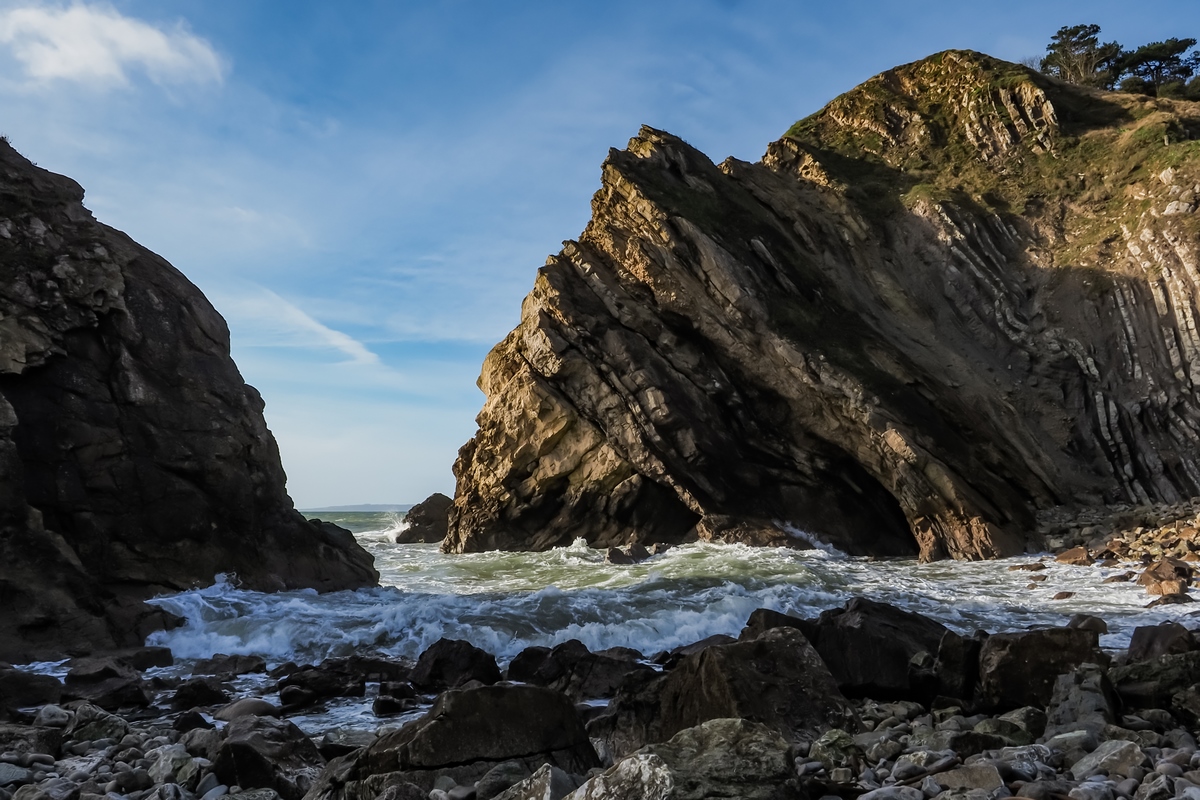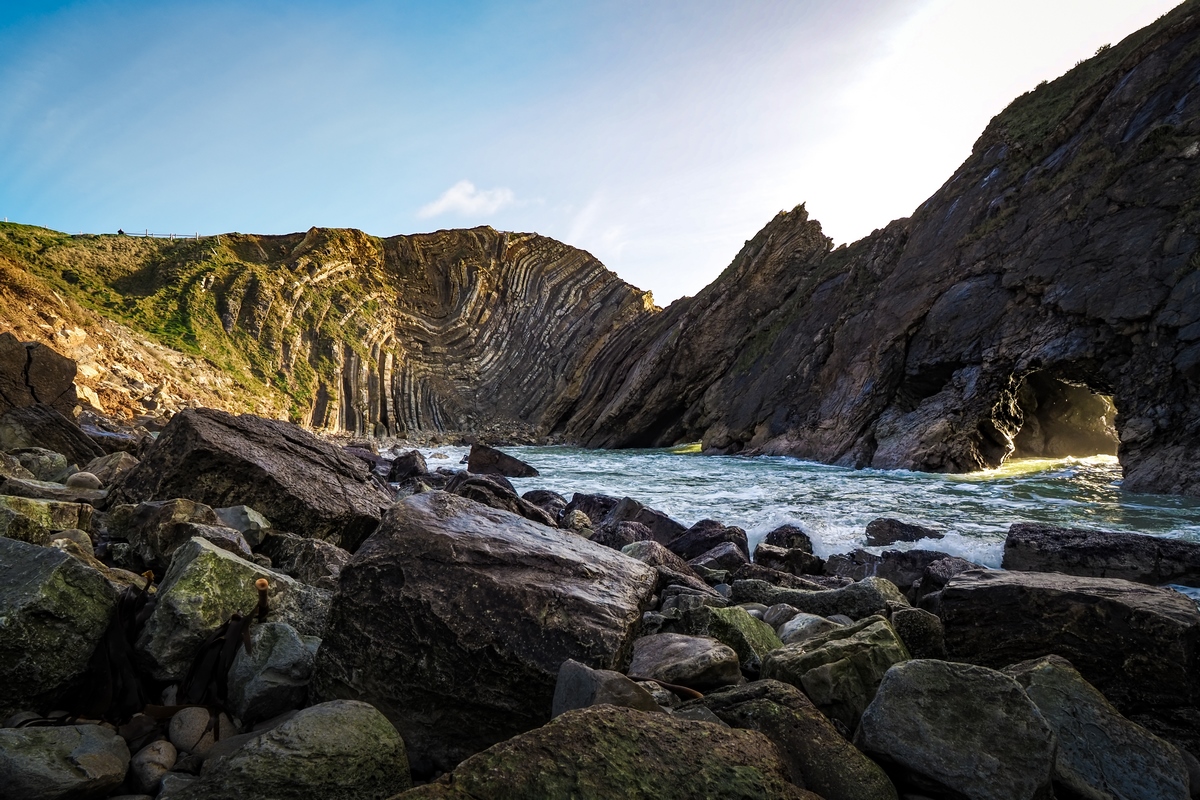 I met up with a friend to check out how well the low light modes of the Mark III worked and for obvious reasons this was about to be tested fairly extensively. Now I wouldn't recommend trying this at home and Gary has been doing this for years along with taking a few safety measures too. When shooting in dark or low lit areas not only is focusing sometimes a challenge but also getting the right composition of your subjects too. The LV Boost allows you to see your whole frame on the LCD or in the EVF quickly and easily, making shooting these trickier shots a breeze. I no longer have to spend time lighting up the top and edges of my frame before I think about the settings I'll be using. Now it's not night vision but it certainly made it feel that way whilst shooting.
Traditional Blub Photography is something of a trial and error to get the right exposure times for your images, but with a dedicated Blub selection on the dial you can quickly switch into Live Time, Live Bulb or Live Composite mode. Once you select the correct mode for your subject, this was Live Time for me, you simply clicked to start the exposure and then clicked again to stop it, pretty much normal bulb mode. Whilst this happens though I was able to see the image being created on the LCD so I knew exactly when to hit stop and this left me with some creative shots using the wire wool and fire poi. Live Composite also now supports shooting up to a maximum of 6 hours for some hardcore trails but you a will need some form of external power supply when doing this.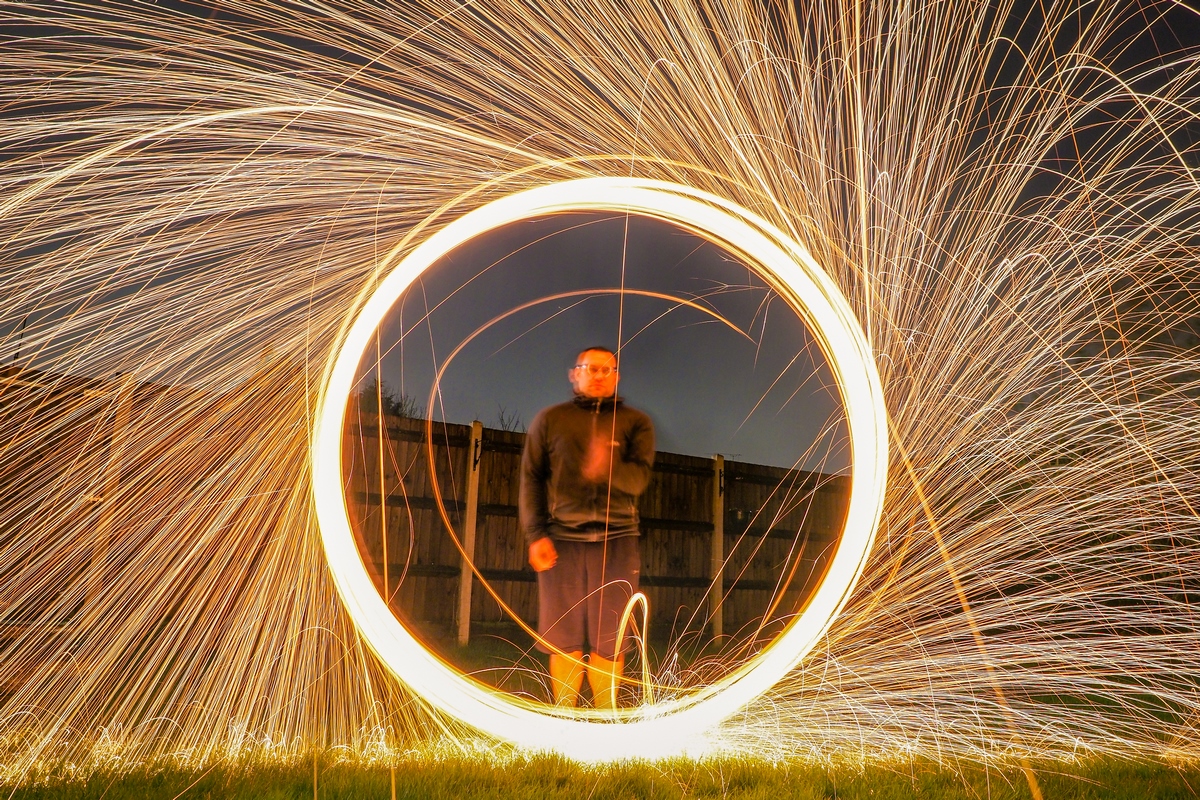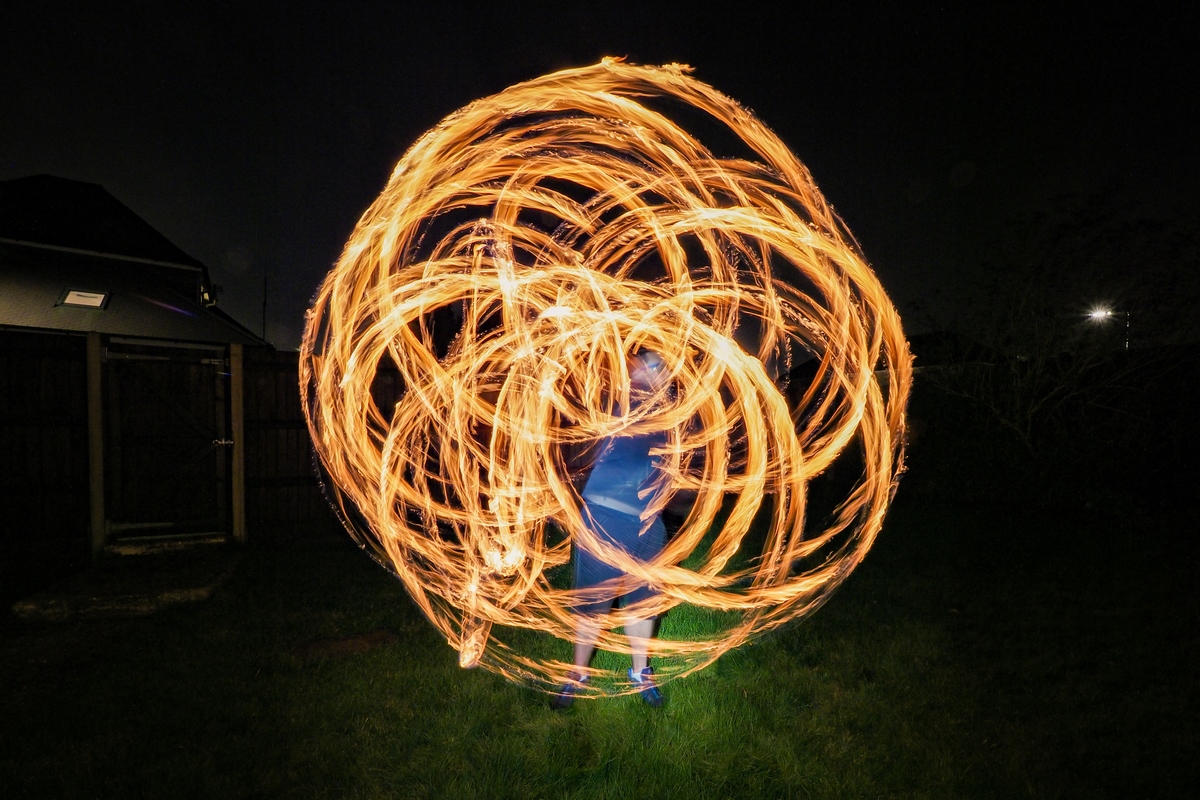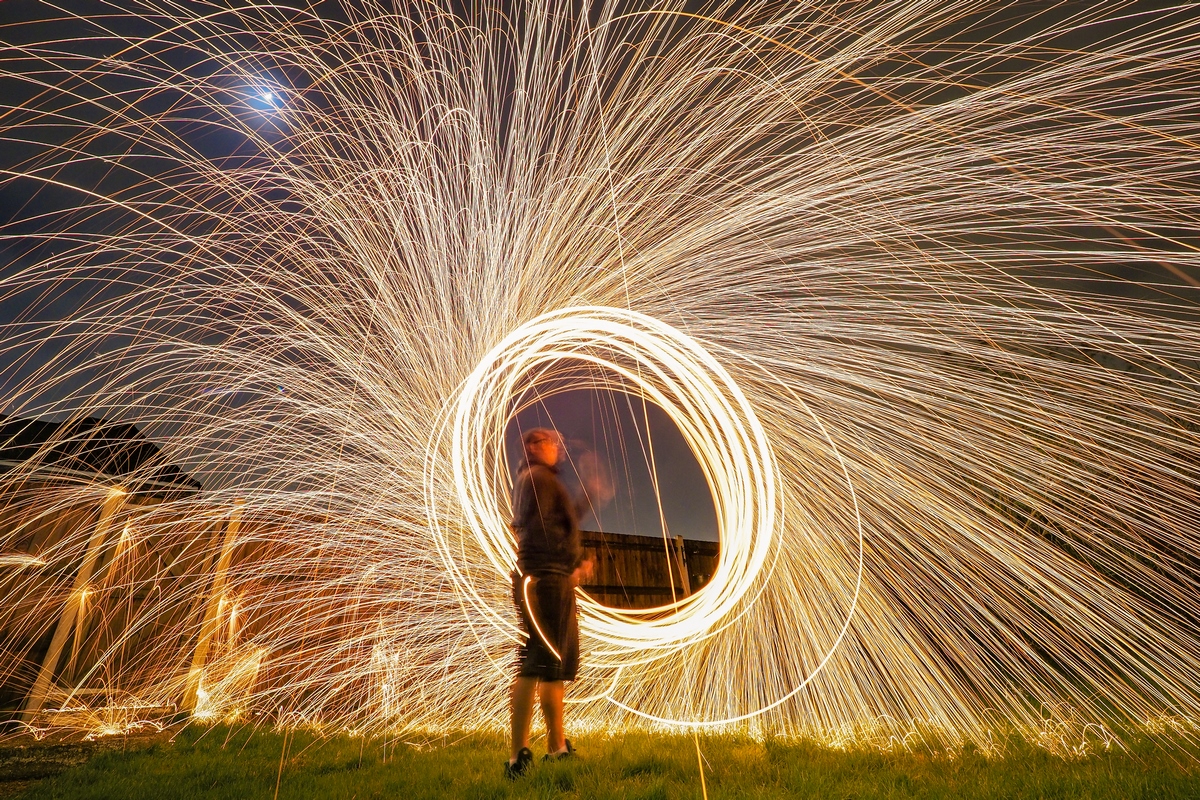 The morning after we woke up early and left the car park close to the start of our big summit attempt of Golden Cap. Armed with a full DSLR kit and then new OM-D E-M1 Mk III one of us got stuck with the heavy gear, me. In all honesty, it is just a hill but we nicknamed it the Mountain of Dorset to make the trek feel more adventurous. Now this was by no means a serious nor scientific challenge but packing the equivalent kit, if we forget about the sensor size difference, from a digital SLR system and a mirrorless system certainly makes a notable weight change when on my back. I tend to spend a lot of time out on adventures, climbing up mountains or dangling off cliffs so the spare space I have to carry my camera gear in is limited and this is where things like the E-M1 Mark III and it's pro lenses really come into their own.
Vivid colours and high contrast displays are available with the 2.36 million dot OLED electronic viewfinder which refreshes at 120fps. You can also utilise the 3-inch tilting touch LCD screen that made framing my shots super quick and simple with the full rotation that content creators will love for their solo footage.
A pleasant change to the display sees the E-M1 take on the option of a simplified info display only showing the key information most photographers rapidly want to check, this is a lot better when compared to their super control view which can be a little overwhelming displaying all your current mode settings. You can also use the screen or viewfinder to select from five levels of filters from ND2, a 1 stop filter, to ND32, a five-stop filter. The Live ND effect can be seen in real-time showing you exactly how your image will look with all the milking clouds or water.
Utilising the same gyro found inside the E-M1X allowed you to get up to seven and a half stops of image stabilisation when using the 12-100 and 300mm pro lenses. This is a whole stop better than the Mark III's predecessor and quite frankly makes a noticeable difference. The in-body stabilisation alone is a respectable seven stops and this sort of stabilisation not only helps when capturing images in low light but also when using larger telephoto lenses. Now this is not going to replace the need for a tripod in the field but for anyone who is limited of the amount of kit they can carry and being able to push the boundaries of their shutter speed while out shooting, really makes me wonder what creative and unique shots we will start to see.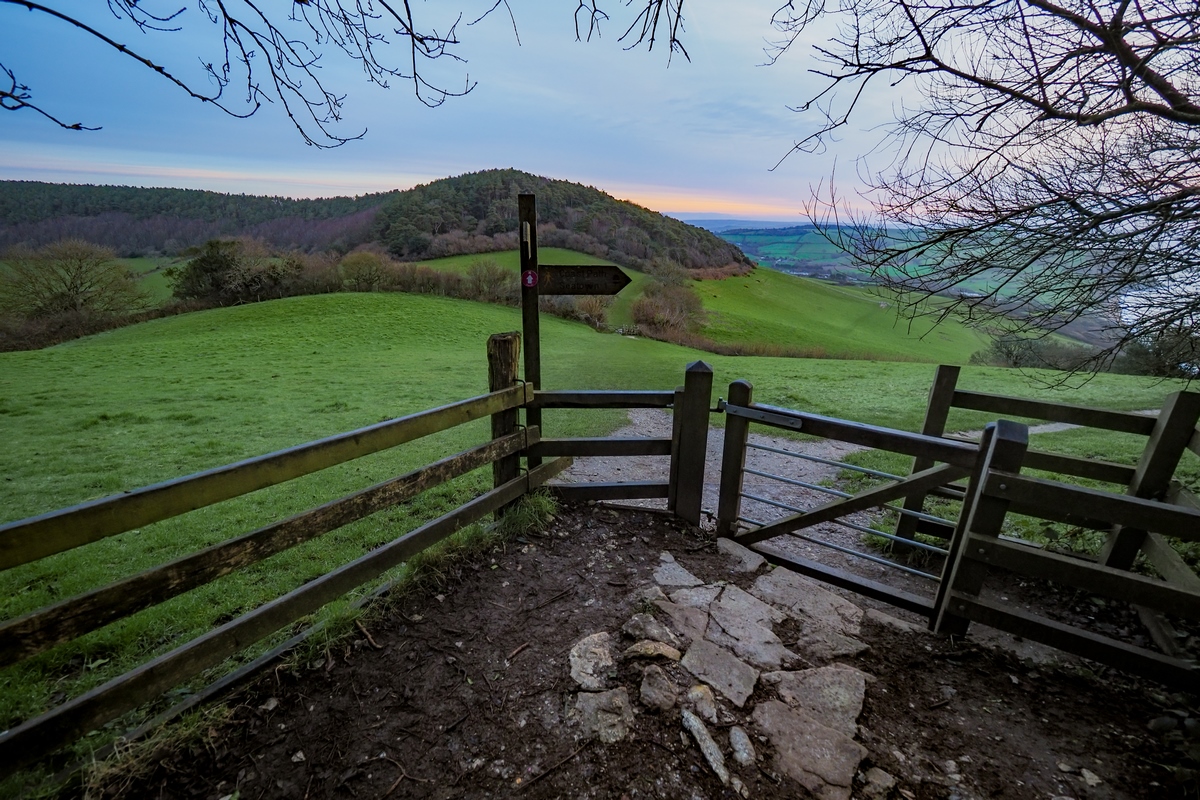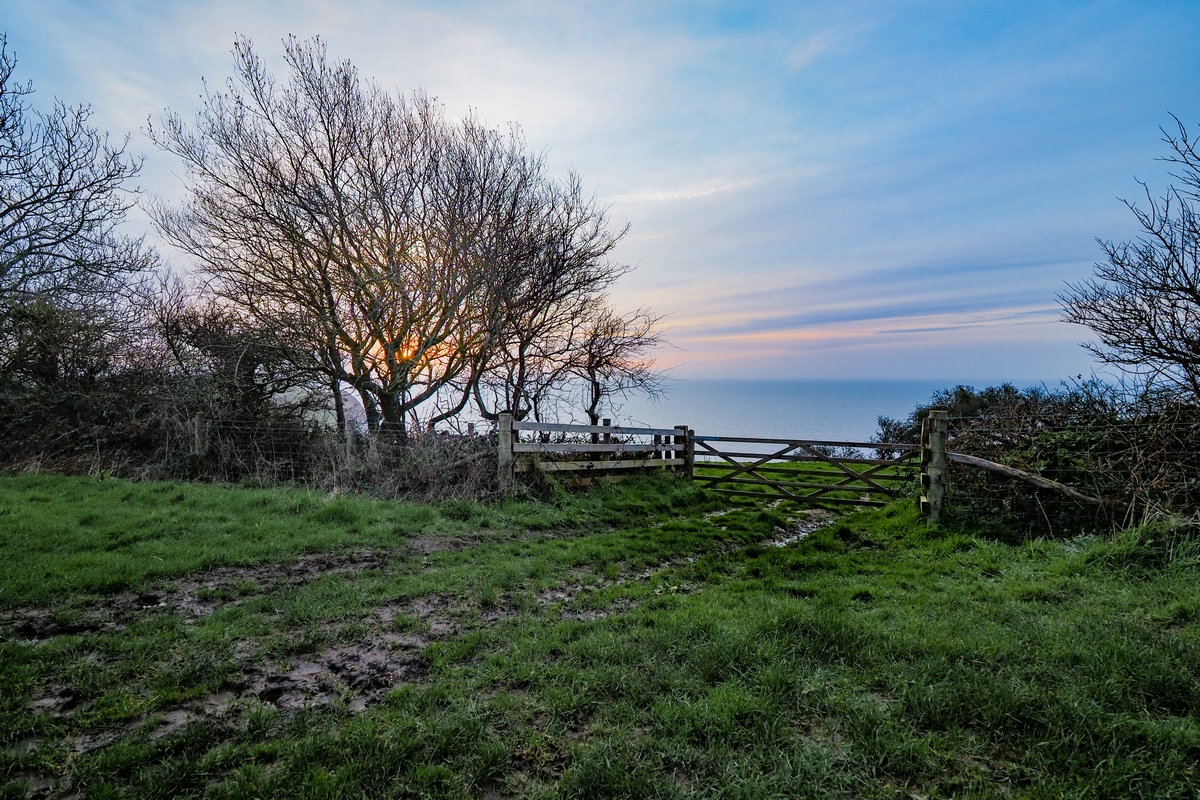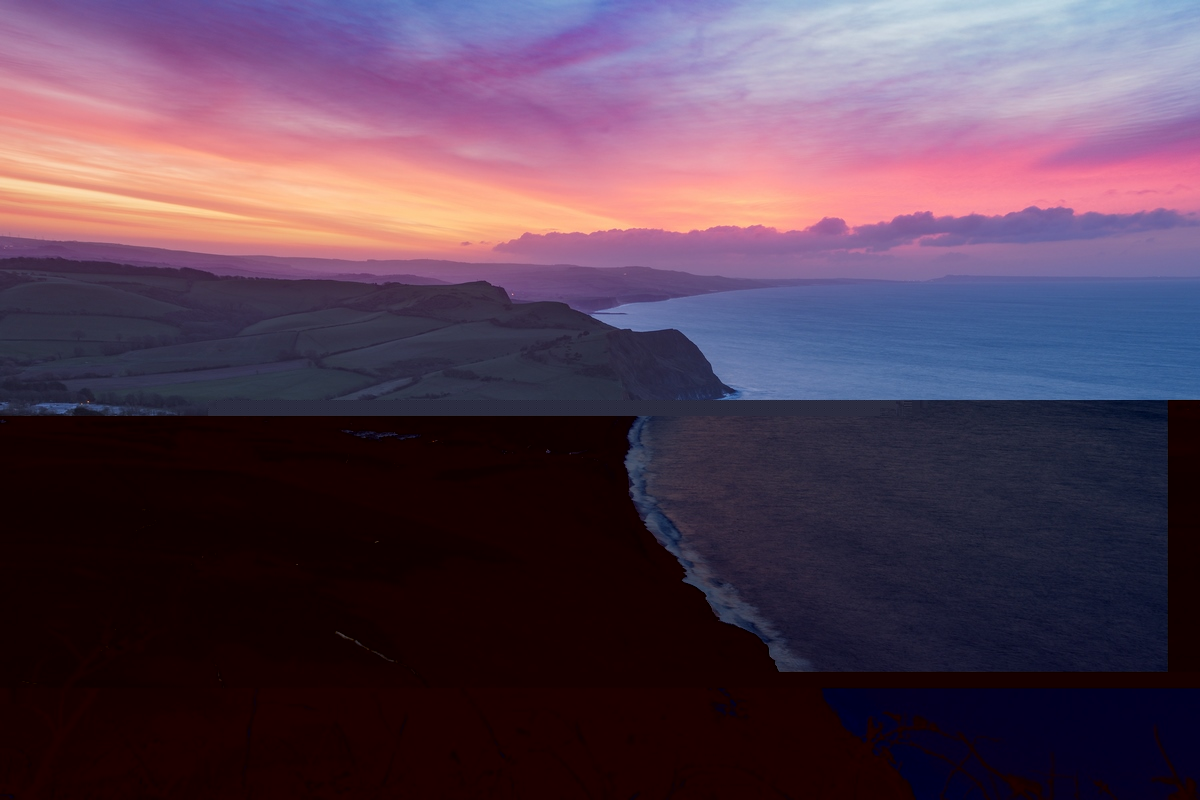 Content creators can take full advantage of the E-M1 Mark III's internal 4K movie recording at 24, 25 and 30p at approximately 102-megabits per second or Cinema 4K at 24p at a bit rate of 237-megabits per second. You can also hook the EM1 up to an external recorder to output at 4.2.2 via the micro HDMI port supporting an expanded colour correction range. Stepping the resolution down to Full HD allows you to shoot high-speed video at 120fps for super slow-mo moments. OM-Log is available too for colour grading in post-productions providing a better matching option if shooting on multiple cameras or using LUTs in an editor like Davinci or Premiere.
Attach an external microphone using the 3.5mm port for even better sound and monitor your audio level via the headphone jack too.
Customisable continuous autofocus allows you to set the AF that best suits your subject in your frame. Using the on-chip phase-detection points and AF algorithms result in precision focusing. A total of four AF target modes are available while in video mode including both the group 9-point and group-25 point options.
With the mirrorless system being lightweight and portable Olympus have made that same stability available whilst shooting your latest blockbuster. Now gimbals are not a thing of the past but the internal 5-axis image stabilization certainly brings the Mark III close to not needing one and all of the footage captured in the video at the top of the page was shot handheld. Whether shooting with a longer telephoto lens or walking along just carrying your kit in your hands the results far exceed expectations.
The image detail captured from Micro Four Thirds cameras has sometimes come into question but with the built-in High Res mode capable of creating up to 50-megapixel images, photographers into landscapes and architecture have no need to worry. Stealing the same technology found inside the E-M1X you can shoot in greater detail without the need of a tripod. The minimal movement and shake that occurs whilst shooting handheld allows the Mark III to use that movement to take 16 sequential shots, very quickly, which are then merged into one larger format image. The results really do speak for themselves and this feature is even possible when shooting with longer telephoto lenses.
If out with a tripod you can switch to High Res Tripod mode and capture approximately 80-megapixel images as the E-M1 shoots 8 separate images and moves the sensor in half-pixel increments. This is ideal for anyone getting creative with flash, shooting moving clouds and water or if you have longer exposures when compared to shooting in handheld mode.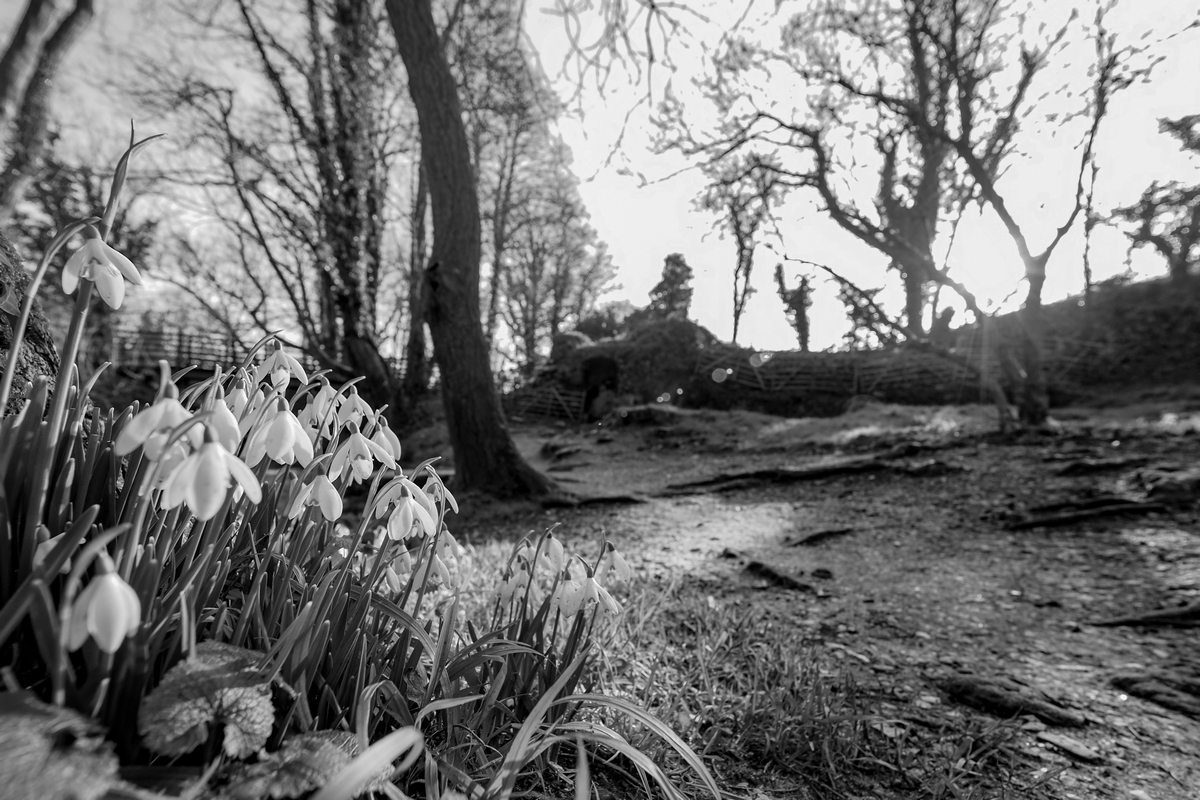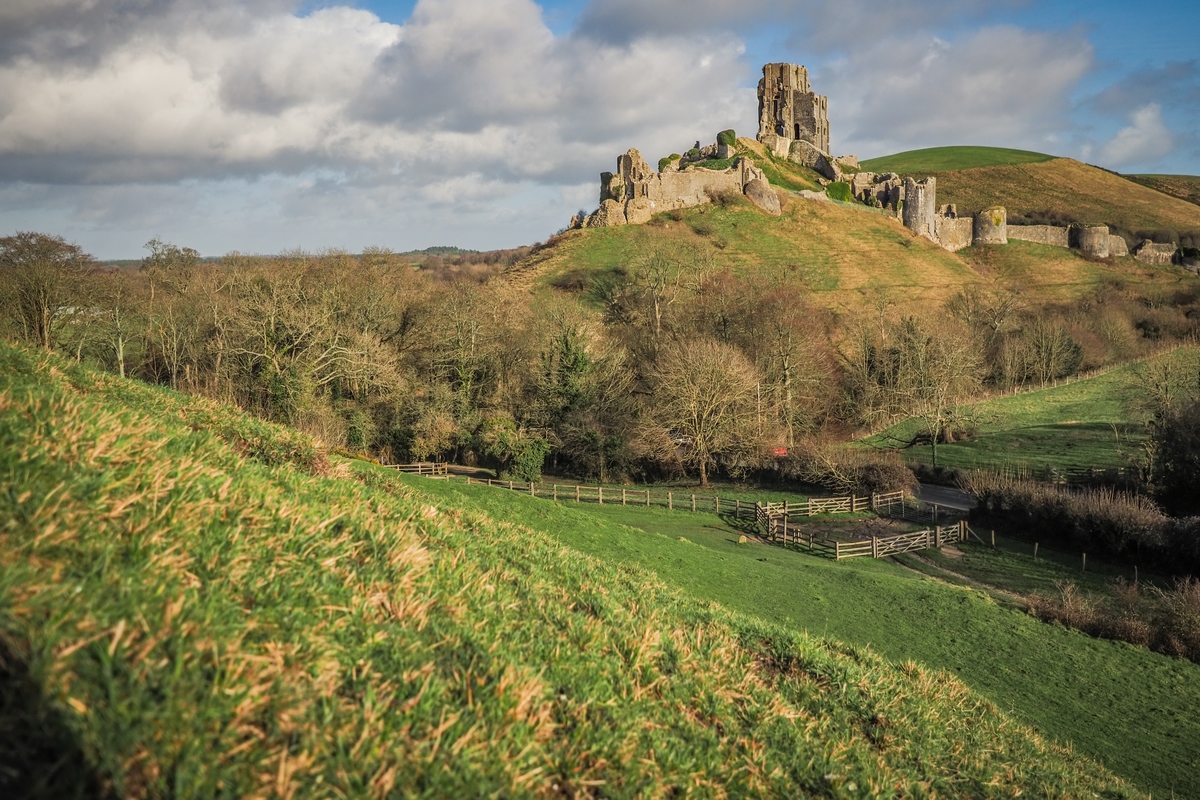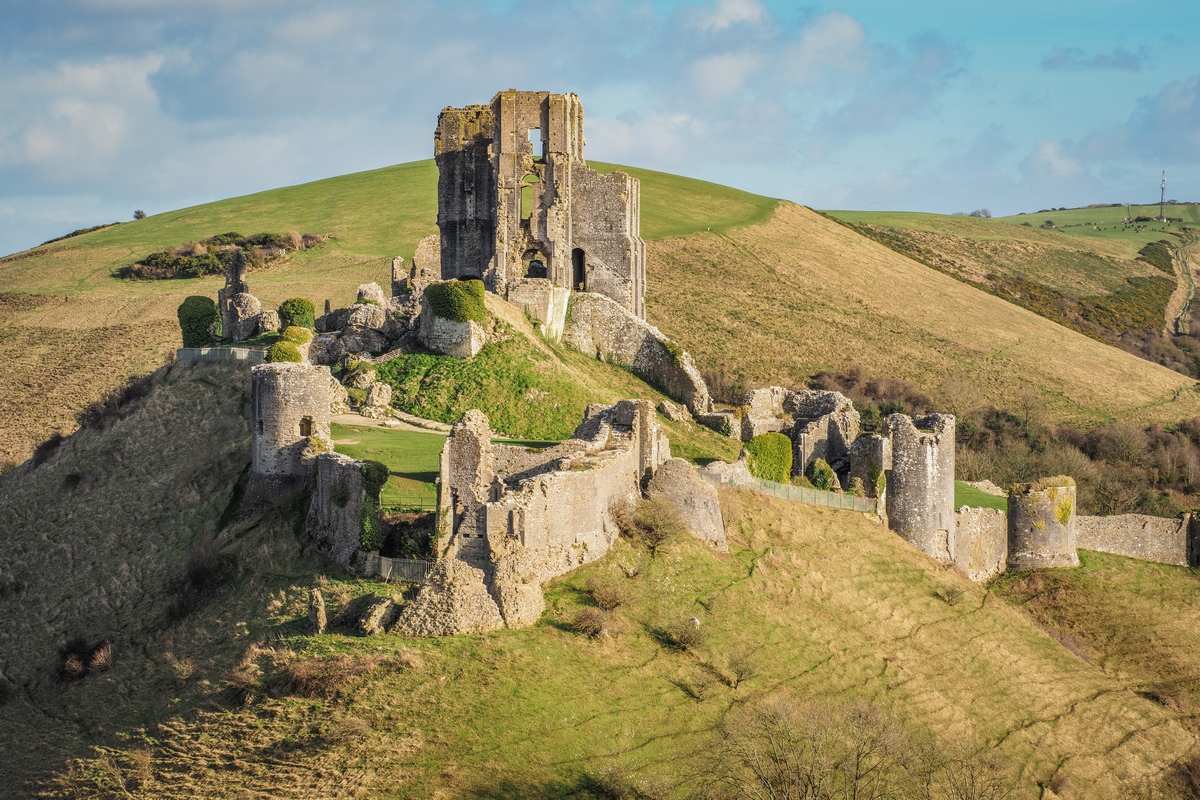 Protecting your camera in tougher environments can be quite challenging at times but with Olympus' renowned weather sealing the Mark III can take quite a beating from mother nature. Quoted as some of the most reliable dust, splash and freeze proofing the E-M1 Mark III is able to give you the confidence to take the camera into unforgiving places – which is essential for so many photographers. For me being able to take a battering on a windy beach from the sand and saltwater yet know that my camera is sealed against these is a godsend. Swapping lenses while out in the field is never advised but the Mark III's sensor is equipped with a Supersonic Wave Filter that vibrates at an ultra-fast 30,000 times per second to instantly remove dust and dirt that may have settled on its surface.
Powered by the BLH-1 battery I put the Mark III under pressure with the chilly early mornings and evening shoots. We did take a couple of spare batteries along with us due to Olympus quoting up to 420 shots per charge when using the mechanical shutter and I was continuously shooting both stills and 4k video throughout the day, yet managed to still only use a single battery – so the Mark III is very power efficient. The dedicated charger meant I could top the battery up overnight but with the USB Type C port and being compatible with power banks you can hook the camera up and gain more time shooting. A maximum power supply of 100W allows the battery to be fully charged in as little as two hours and you can even shoot whilst using the bank, making it ideal for longer duration shoots outside when a power source is unavailable.
We should also mention the massively popular Olympus features like Pro Capture, Focus stacking and focus bracketing which is all found inside the Mark III helping to boost your imagination and shooting performance. Connectivity in the form of Wi-Fi and Bluetooth allow you to take control and remote fire your camera whether using Live preview on your device or just simply shooting as a wireless remote. You can also instantly transfer your content to share with friends, family or clients via all your favourite apps.
The specs inside the E-M1 Mark III may not be groundbreaking or all new to the market but when you consider Olympus are taking their high end, and in this case flagship, camera performance and shrinking it down into their more portable and lighter bodies it becomes very appealing. Rapid custom focusing, fast continuous shooting, 50-megapixel handheld high res mode, 4K movie recording, the insane 7.5 stops of stabilisation and an improved design and user interface really make the E-M1 Mark III a contender for many high-end enthusiasts and pro-level shooters.