LCE Cookies
We use cookies to help give you the best experience on our site and allow us and third parties to tailor ads you see on this and other websites. By continuing you agree to our use of
cookies
.
ACCEPT AND CONTINUE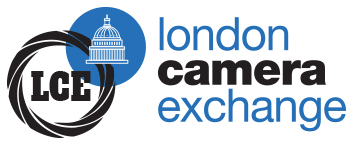 Out in Bristol - Leica SL
The Leica SL has been on the market for a little while now but we were given the chance to get out and put it through its paces earlier last month. Capable of shooting 24 Megapixel stills at a top ISO of 50,000 on its Full Frame CMOS Sensor and movie recording up to 4K the SL's spec is certainly something not to be over looked.
Armed with an SL body coupled with their 24-90mm F/2.8-4 I headed off to Bristol to meet with Tom our Baldwin Street Manager who fulfils and looks after Leica within our company. Not knowing Bristol too well myself Tom had a few classic sites to show me throughout the day which would give me a feel for the SL's performance.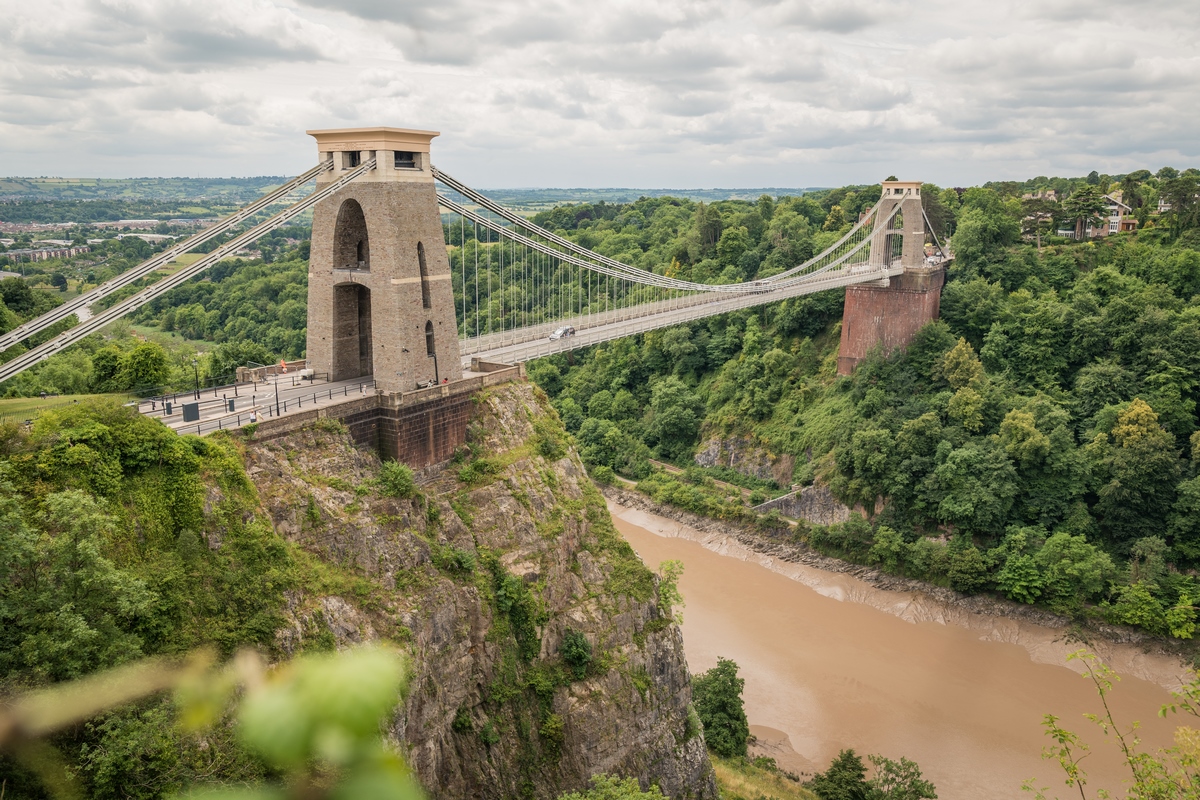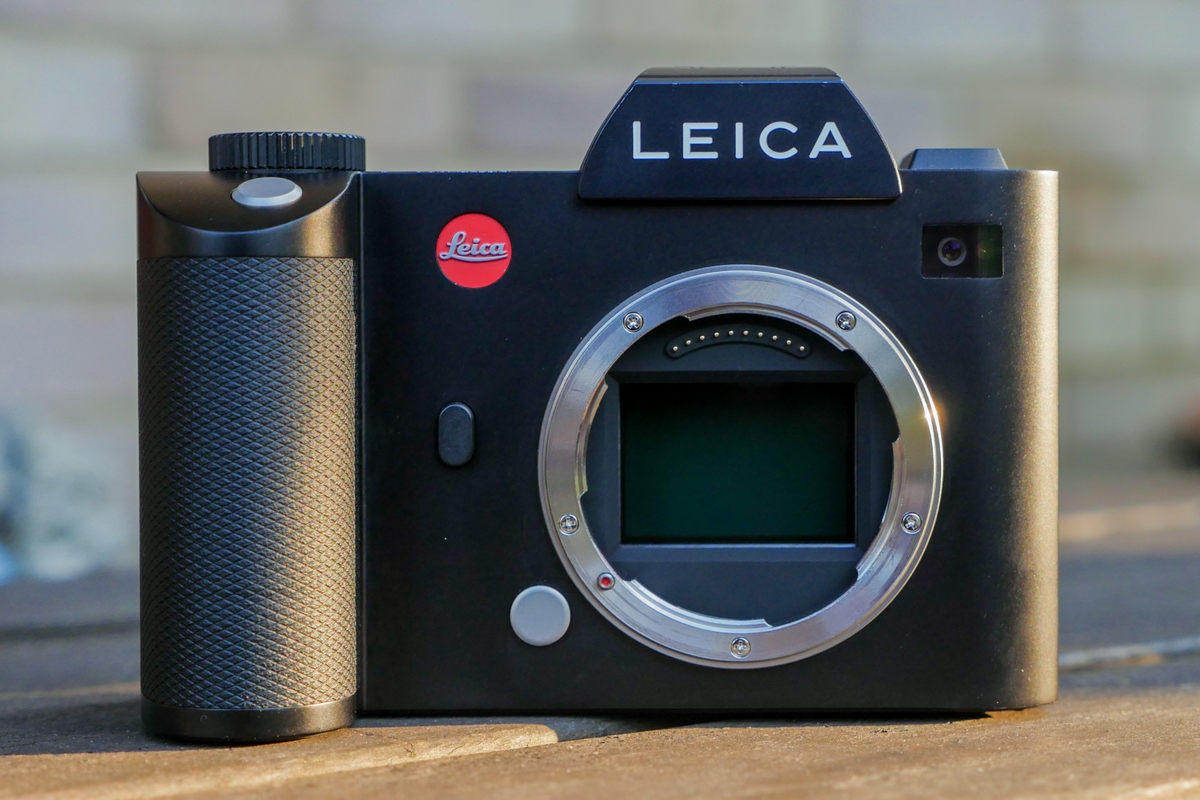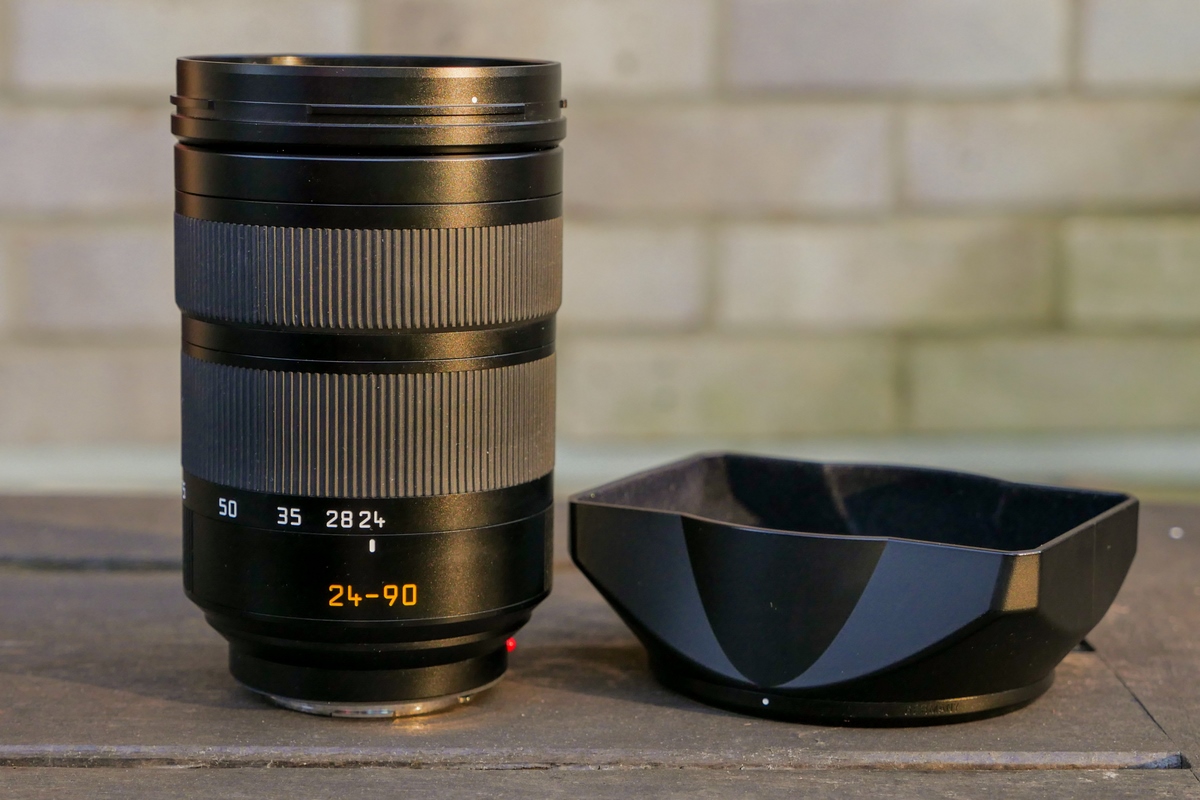 Key Features
24 Megapixel Full-Frame CMOS Sensor
EyeRes Technology 4.4 Million Pixels
Leica Maestro II Series Processor
ISO 50 - 50,000
4K Video Function
Touch Screen
Built-in Wi-Fi
Aluminium Body
BUILD
Machined from a solid block of aluminium the chassis weights in at 847g and houses all the expected weather seals making it virtually impossible for dust, moisture, or water to get inside. This is even extended to the lens optics which are specially hardened and coated in AquaDura resulting in an extremely scratch resistant surface.
When I first saw the SL I found the camera's layout and look very minimalistic with its five buttons on the back to control all the settings, menu changes and it's larger than normal square LCD screen on the top. Part of me wondered if the design team had a lack of inspiration when finalising the finished designs. Normally I can pick up any camera and generally get around the settings without trouble using the labelled control buttons. The SL has none of these, yet once I began to use it the functions and settings were simple to switch between as it was merely a case of pressing the buttons once for one action or holding the buttons to toggle another. The four main control buttons are all customisable allowing you to set the SL up exactly how you would like your Leica to handle.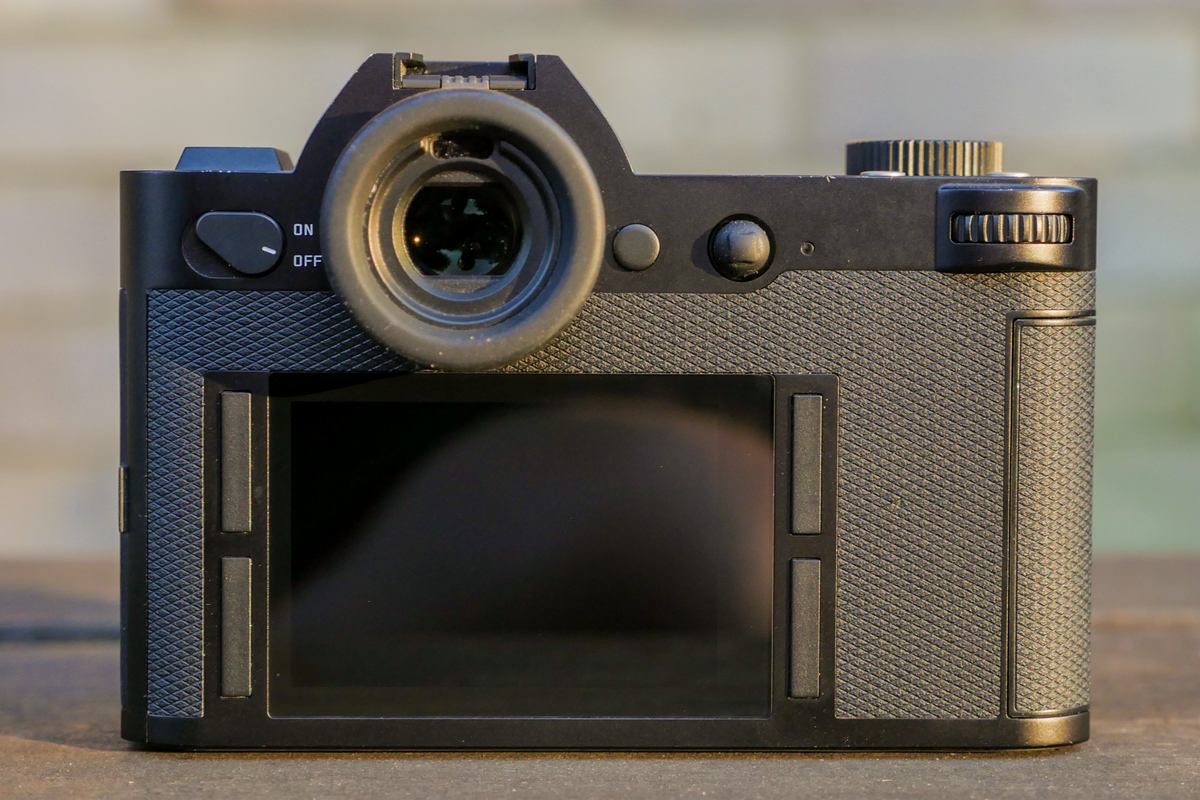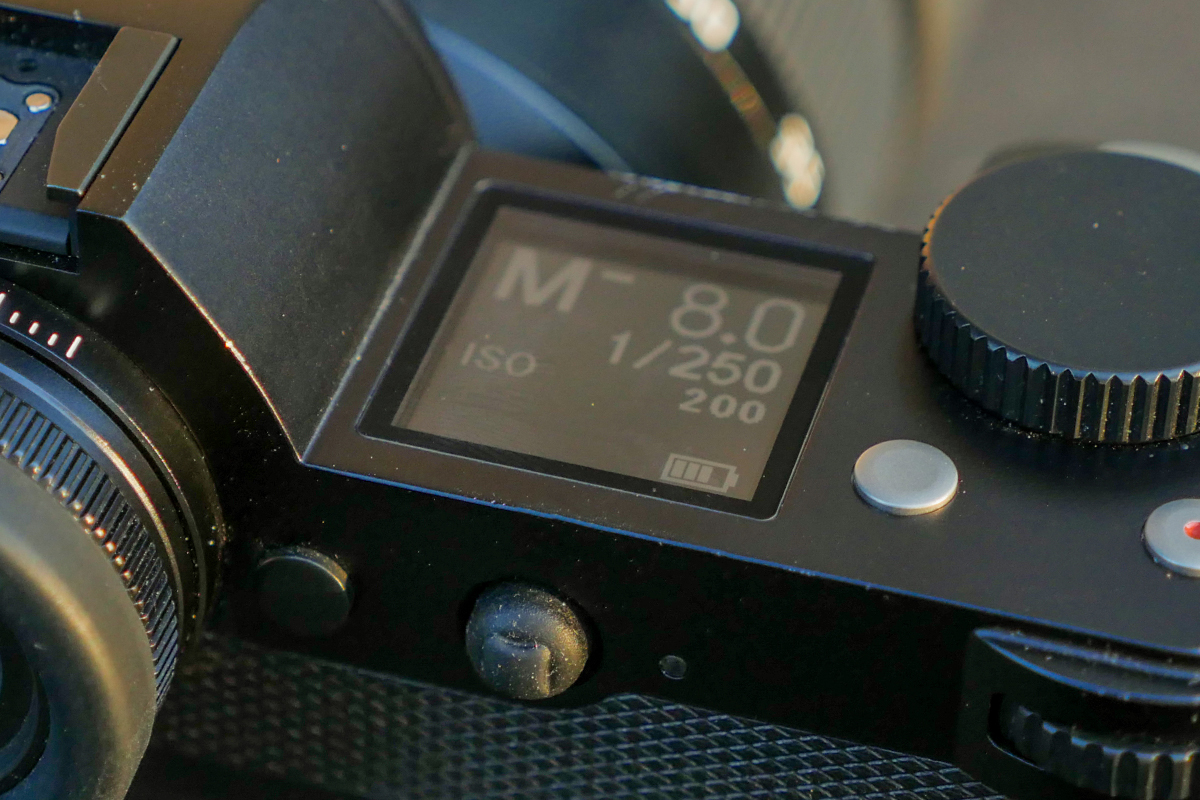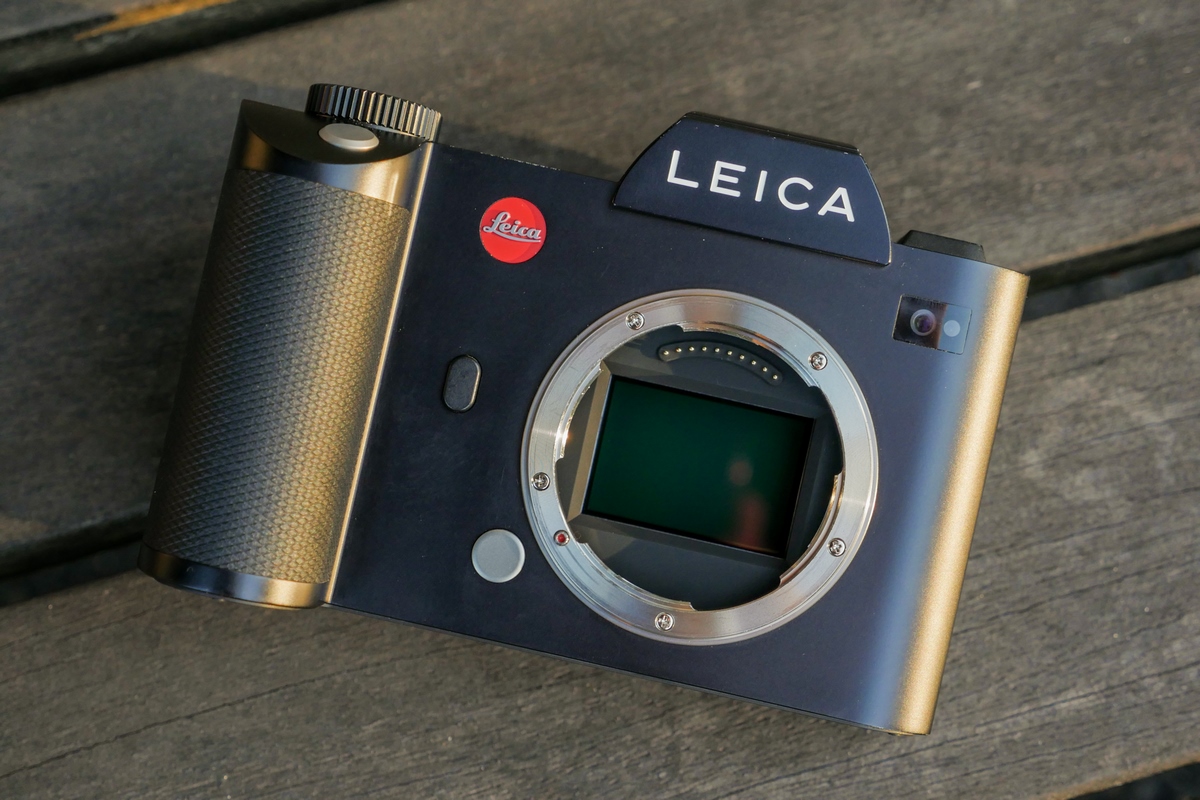 Along with these control buttons you can use the joystick or dials to select features and make changes throughout the menu. On top of the camera is the LCD screen displaying your settings and mode. What I like about this is that the display is very clean and simple – you cannot miss what values the SL is set to nor what mode you are in. Changing between the modes is done by pressing the rear dial in and clicking left and right to your desired choice. On top we also have the movie start/stop button and next to it a separate button used to switch between video and stills mode.
The electronic viewfinder houses a 4.4million pixel display which can only be described as large, bright, sharp and clear. I didn't have any problems using this and I got a real representation of what the final captured image would look like on the big screen once home. Colours, contrasts and focus were all very accurate.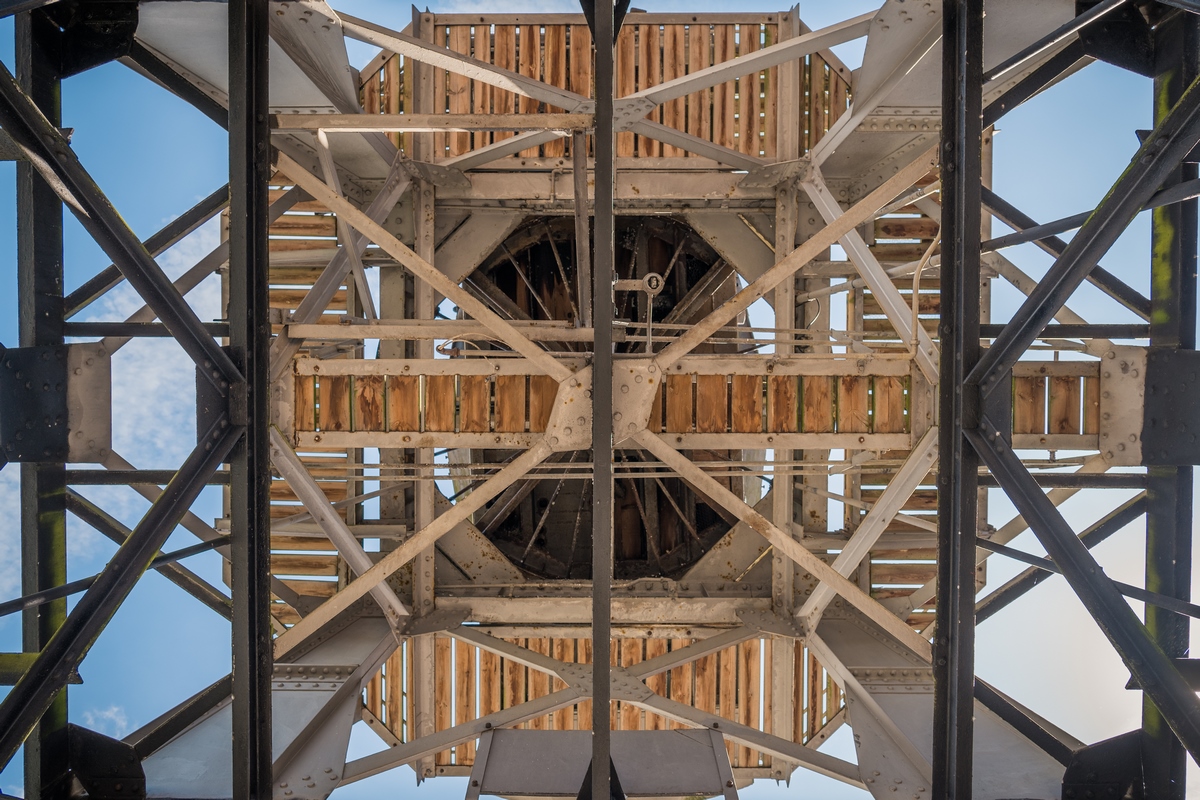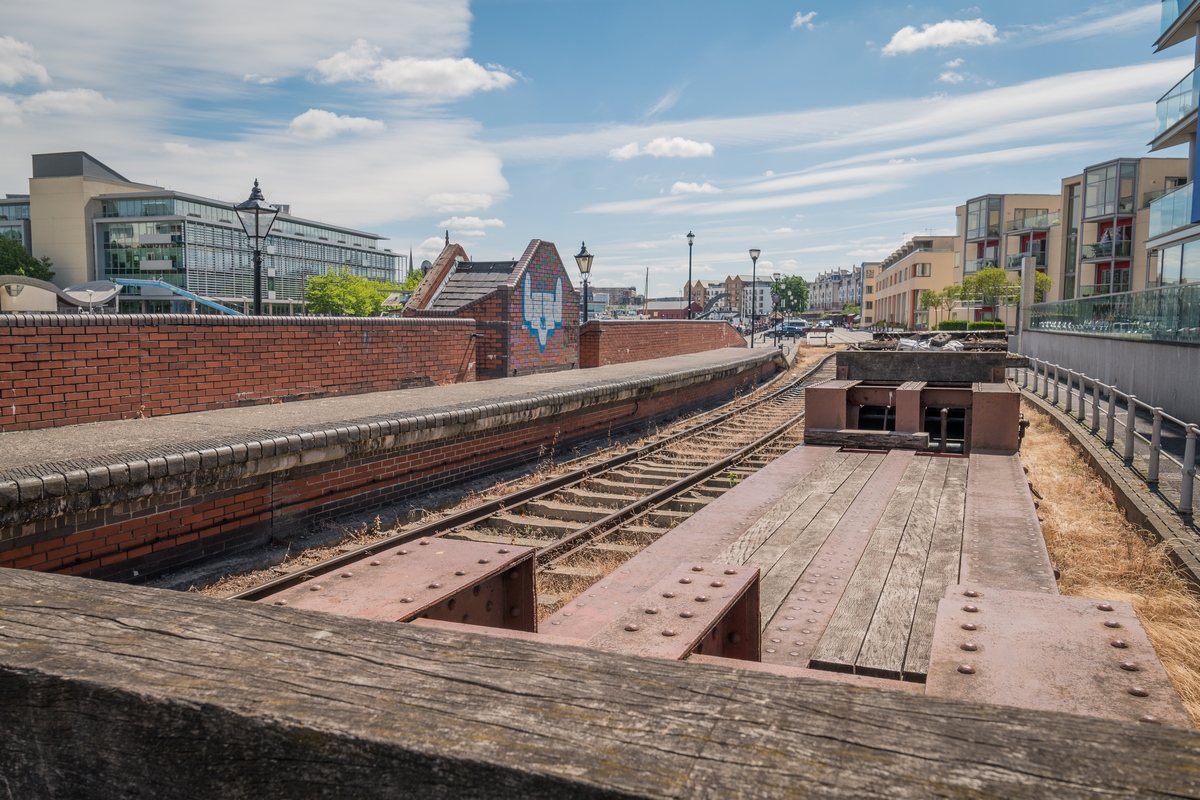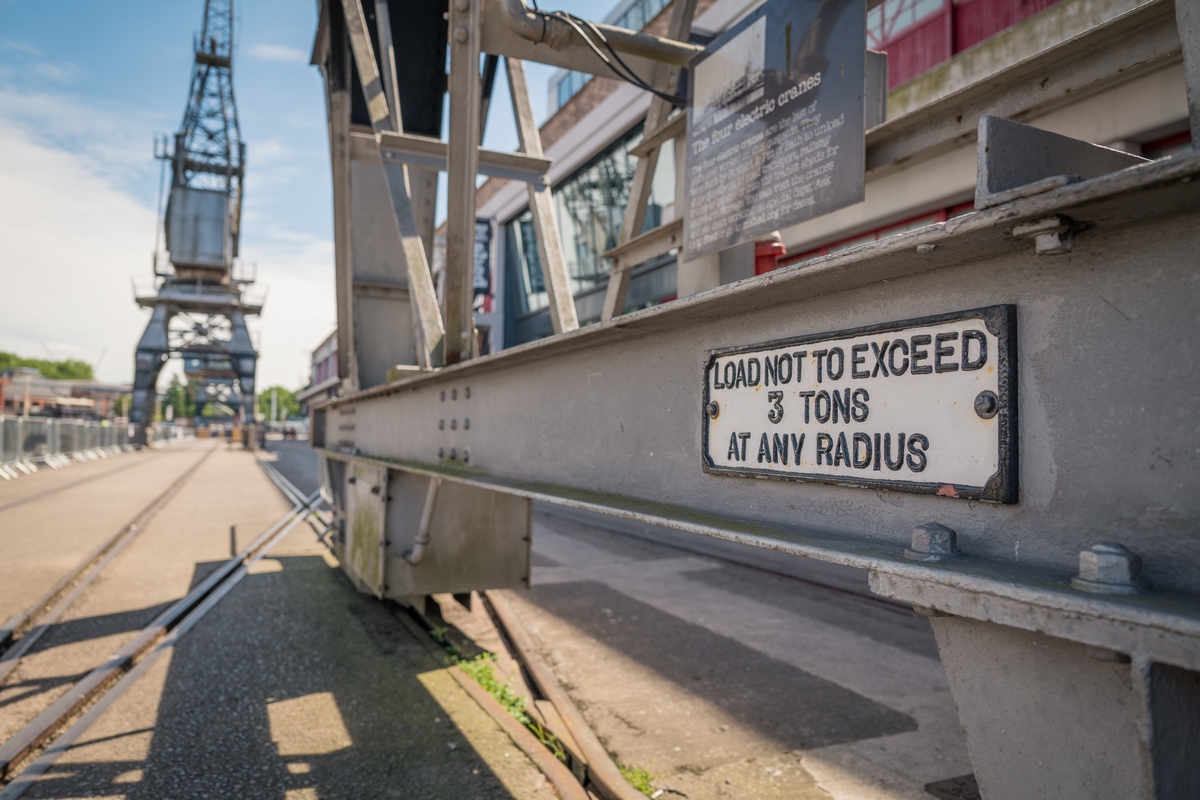 SHOOTING / IMAGE & VIDEO
Shooting Full Frame has and always will appeal to me. I love the dynamic range, depth and low light capabilities it gives you. We were fortunate enough to have some sun shine while out in Bristol so I wasn't forced to take the SL up to its 50,000 ISO mark but even when messing around at home at that level there was surprisingly little noise ruining my shots.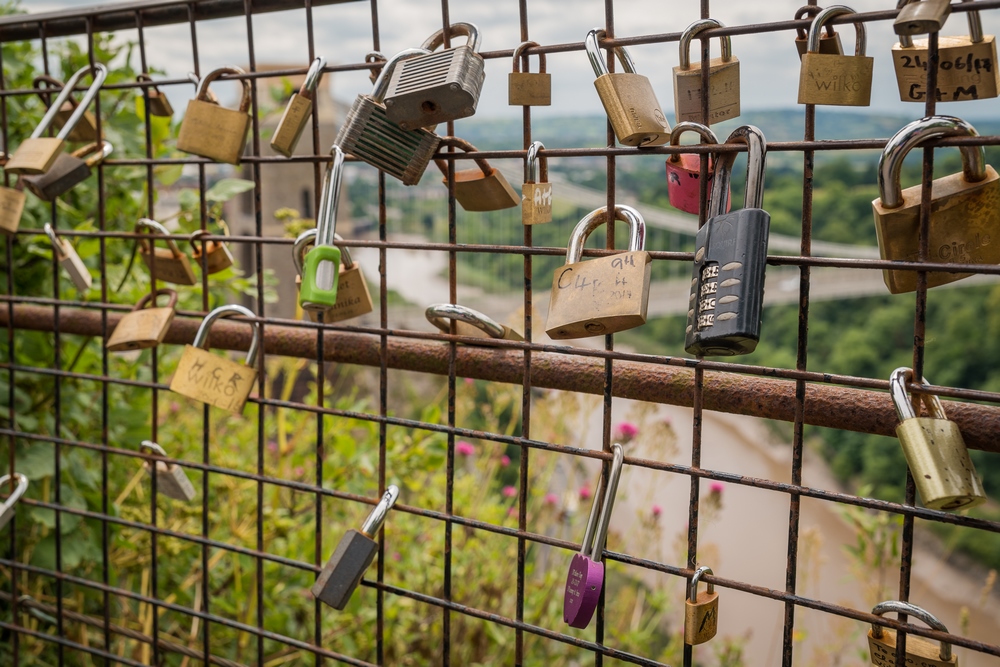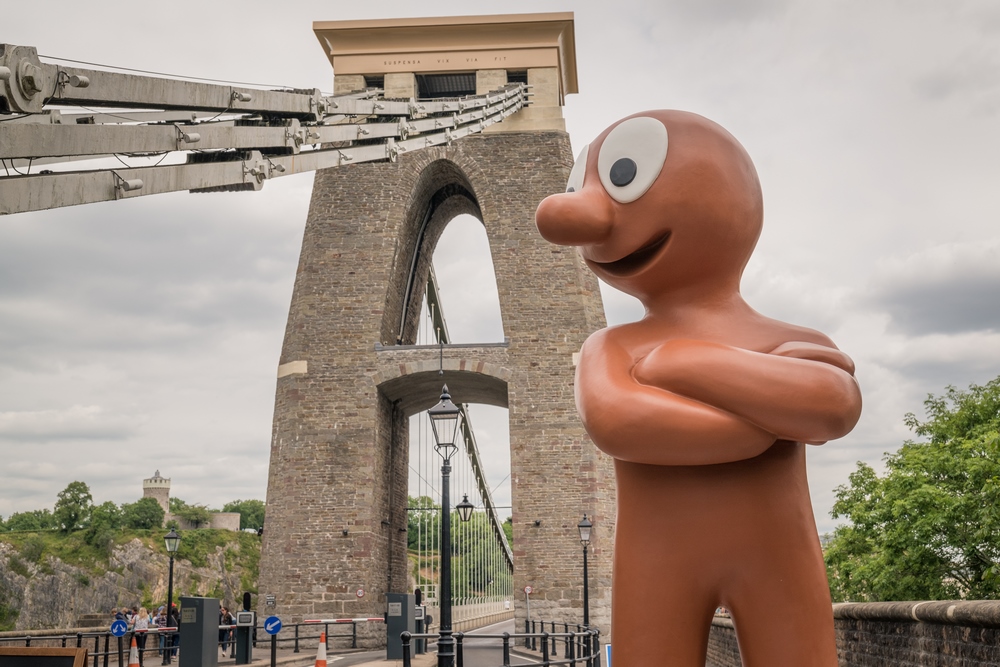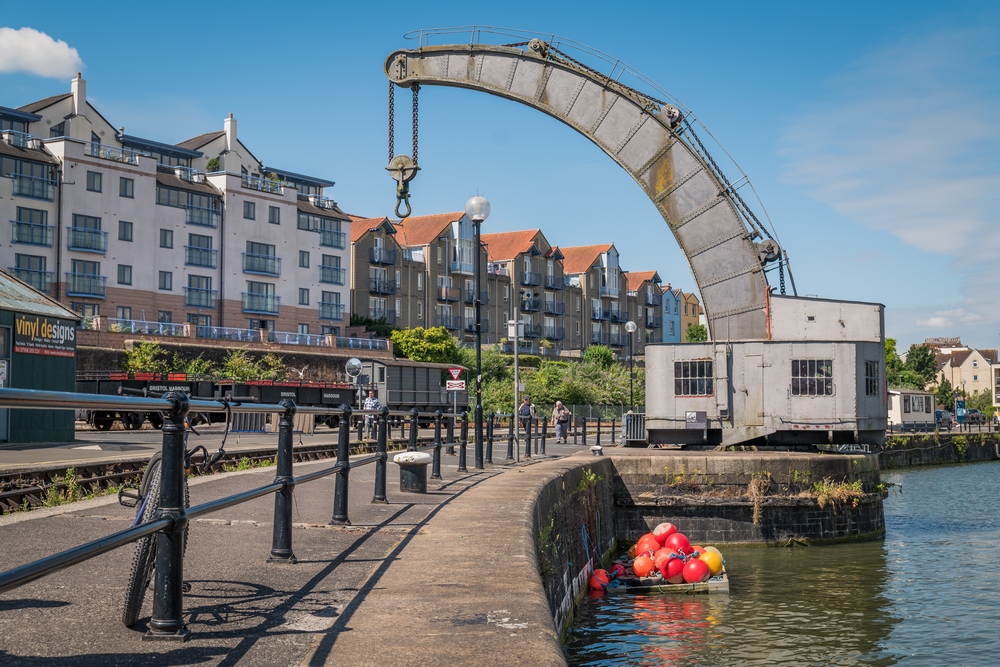 Image resolution never gave me any troubles either. The 24 megapixels gives you enough flexibility to print large photos but is also handy when cropping in post still leaving you with little compromise to the end results. One thing I didn't expect the SL to do was handle action and sports. You can shoot up to 11fps at full res and you can take advantage of the 49 autofocus points spread across the sensor. The speed of focusing and tracking is very apparent and when coupled with the 90-280mm the SL can travel the whole focus range in less than 110 milliseconds.
Capturing images at this kind of speed is all achieved with the Maestro II processor which allows the SL to perform as a professional camera and ensures that the camera responds instantaneously to every command. Saving the photos is possible due to a 2GB buffer that saves and shifts the photos, or videos, on to one of the two SD cards.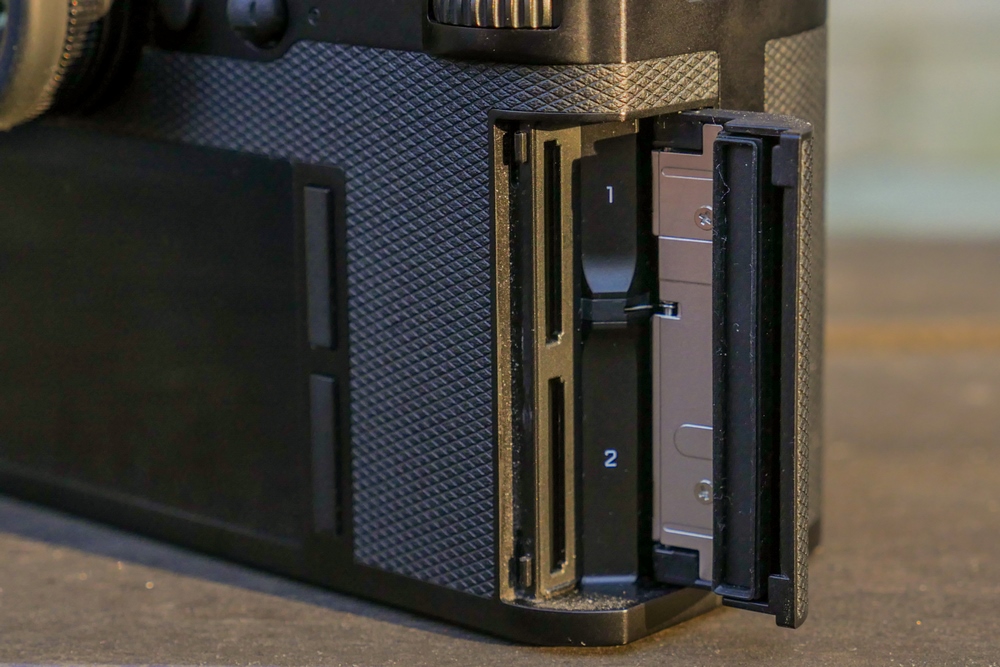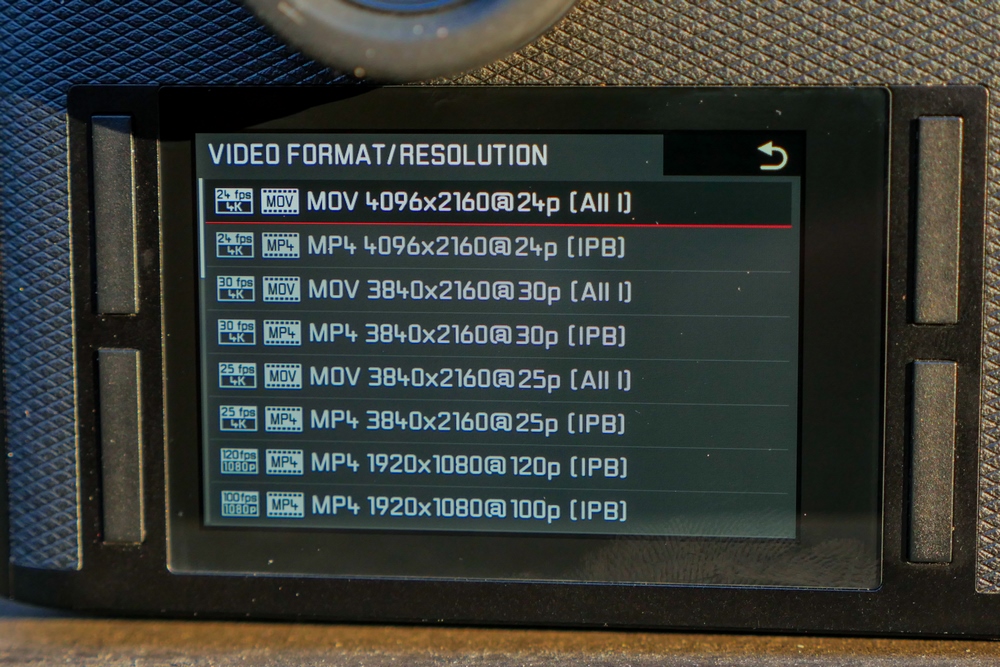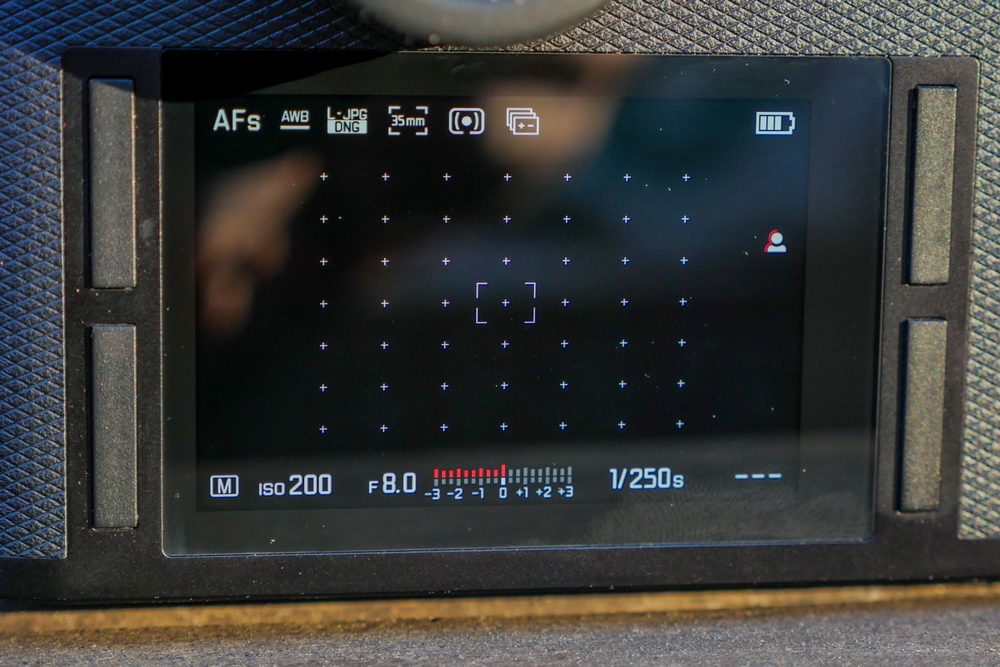 For video users the SL can capture 4K at 30fps internally and if you wanted to record a higher bit rate you can via the clean out HDMI port and link the Leica to an Atomos recorder system. This output allows professionals to capture 4:2:2 10-bit format with a 4K cine resolution. Within the SL video users can also choose between ALL-I and IPB compression giving you more flexibility within your work flow.
COMPATIBILITY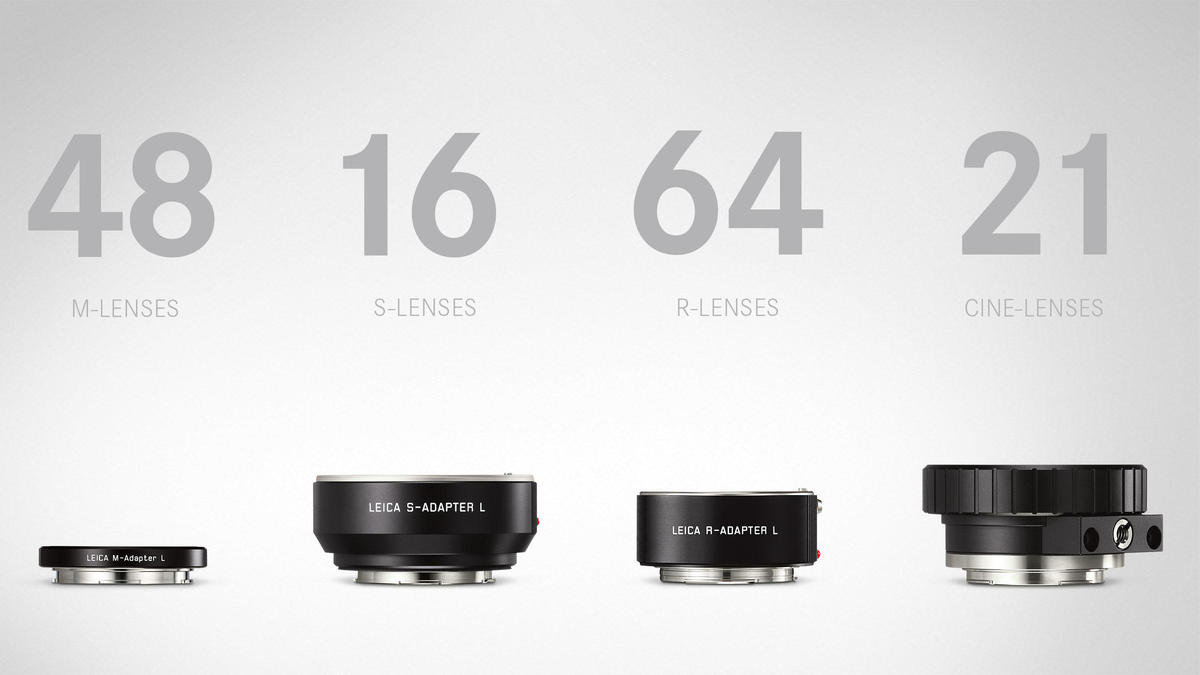 Leica have not only produced a new series to their collection with the SL and its dedicated lens but they have allowed previous Leica owners to use this camera with their existing glass too. The choice of lenses is huge with the Leica TL lenses mounting directly on to the SL and with a chosen adapter you can mount the Leica S, R and M lenses. You even preserve all the functions with the M-Lenses, such as exposure metering, automatic aperture priority exposure, and manual setting, to their full extent.
CONCLUSION
If I had a table full of different manufacturers cameras the Leica SL would not of been something I would of initially grabbed. The appearance and lack of understanding put me off the idea of it but having taken it out for a couple of days I found the SL a lot quicker and easier to use than many other cameras I have been currently using. The results are sharp with great dynamic range, good colours straight from the camera and I was not disappointed with my end images. The SL was quick to perform and always ready for when I needed to start shooting. Yes the camera and lens combo I had felt a little heavy after a full days use but the build quality and ergonomics left the Leica feeling at home when in my hand shooting.
For more information on the SL or any other Leicas please check out the links below or speak with our Bristol Baldwin Street Branch who specialise for the company in Leica.