LCE Cookies
We use cookies to help give you the best experience on our site and allow us and third parties to tailor ads you see on this and other websites. By continuing you agree to our use of
cookies
.
ACCEPT AND CONTINUE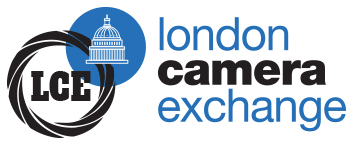 Panasonic Lumix S1 & S1R | Hands-On in Austria
As one of the very first mirrorless camera manufacturers, Panasonic has over 10 years experience of making them and pushing their advancement to be the DSLR rivals that they now are. But with more and more competitors joining the CSC market, many recently with full-frame models, one of the factors that had perhaps stopped their systems' being seen as a true professional option by some, is sensor size.
The Lumix CSC line has always had a lot of impressive specifications, even some world firsts, but built around a Micro Four Thirds sensor physically smaller than both APS-C and Full Frame sensors, it's not always been able to go toe-to-toe with others when it comes to things like producing shallow depths of field and low light image quality.
That changes today, with the launch of two new full-frame models, the Lumix S1 and the S1R. We got the chance to test it out in one of Europe's most picturesque locations, Hallstatt…
Sensor and Processor
So let's talk about that all important sensor for a bit. This device is fitted with a 24.3MP Live MOS sensor, while it's sibling the S1R has 47.3MP chip, both of which have no anti-aliasing filter. With a lower pixel count producing cleaner low light results and some better video features, the S1 is going to be the more versatile option for general shooters, wedding and event photographers, while the S1R is probably going to appeal most to studio photographers and some landscape shooters too.
Compared to the company's Micro Four Thirds devices, this larger sensor is going to help users to produce shallower depths of field in shots and video, and with it's 14-bit RAWs, dynamic range and image quality in general should be able to hold their own against the very best of the competition. On both devices this sensor is paired with a new Venus Engine processor. We can only play with JPEGS at the moment as RAW support is not available till launch, but already the image quality is looking stunning.

The ISO range on this device natively stretches from 100-51,200 and has an extended low of 50 and a high of 204,800. Now on cameras like Panasonic's G9 and GH5, 100 was only available as an extended option, so this camera is going to make it easier to shoot in bright light conditions as well as in lowlight and should deliver notably cleaner looking results across the board.
When it comes to burst shooting, this camera is capable of a respectable 9fps in single shot AF mode or 6fps when using continuous autofocus, with the device buffering out after 90 RAW shots on the S1, or 40 on the S1R. That's not quite as fast as some of its competition, but faster than many DSLRs, and should more than meet the demands of most shooters not specialising in professional sports or wildlife photography. A 6K mode will capture images at 30fps, or 4K at 60fps if you need faster burst speeds for blink at miss it moments. With a shutter rated for over 400,000 shots (which is twice the amount quoted for the GH5/G9), Panasonic have designed the S1 for heavy use, internally as well as externally. It also has a fast flash sync speed of 1/320 sec, and a maximum mechanical shutter speed of 1/8000sec and metered low of 60sec. The camera has a silent shutter mode, which delivers exactly what it says on the tin, truly silent shooting.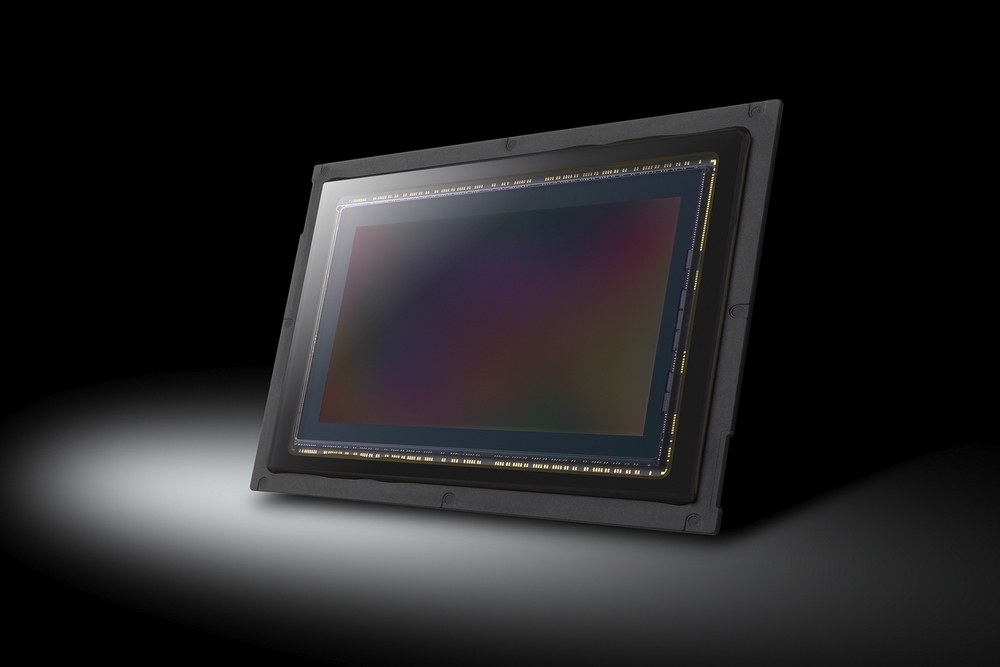 Lens Mount Range
With the much larger sensor that its S cameras are built around, Panasonic had to incorporate a different lens mount to that used for its Micro Four Third devices. Rather than develop a whole new one however, the company has formed the L-mount alliance with Leica and Sigma, and utilised the former's existing L mount in its design. This has the benefit to users of not only giving accesses to forthcoming lenses produced by Panasonic and its partners, but the existing range of Leica L-mount optics as well. With 3 Panasonic L-mount lenses available this year, the 70-200 and 24-105mm f/4  zooms we used for these images, and a 50mm F/1.4mm prime, alongside the anticipated conversion of 14 Sigma lenses, it could mean that in the first year alone users have around 30 optics to play with, a pretty amazing offering for a brand new system.

By the end of 2020, around 10 L mount Panasonic optics are anticipated.

High Res Shot Mode & HLG Photos
Alongside the standard image capture and bust shooting features that the S1 offers are a High-Resolution Shot Mode and a HLG photo option. The High Resolution Shot Mode as seen previously in devices like the Lumix G9, quickly shifts the sensor slightly using the device's image stabilisation system for 8 slightly adjusted shots that are then synthesised into a single image with an increased resolution, in the S1's case this new resolution is 96MP, and the S1R's 187MP. This feature can really capture astounding detail in things like fine art and landscape shots, and thanks to improved motion suppression options, Panasonic claim it will be far less prone to minor movement blur caused by things like leaves and grass then previous versions (although we wouldn't recommend it's use for more dramatically moving subjects still).
The HLG photo option allows the user to shoot HDR images which will have a greater dynamic range, with more information captured in highlights and shadows, and saved as a HSP file. These shots can then be displayed on an HLG-compliant device to really show of the range of light in a captured scene more accurately. Of course with that increased file information, comes an increased file size, but it's an interesting feature that could have a lot of potential for the future.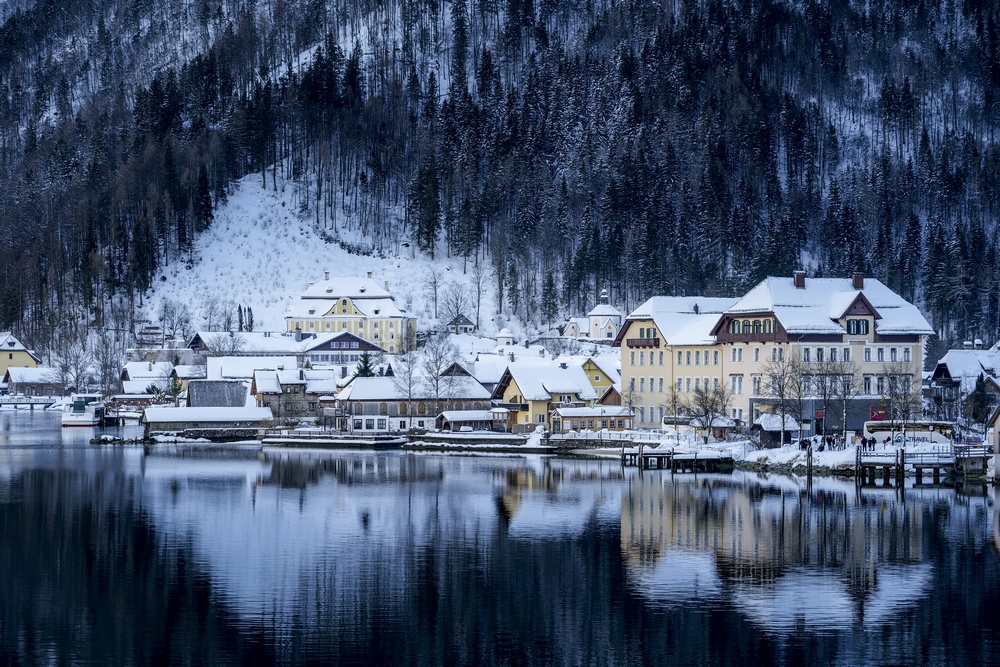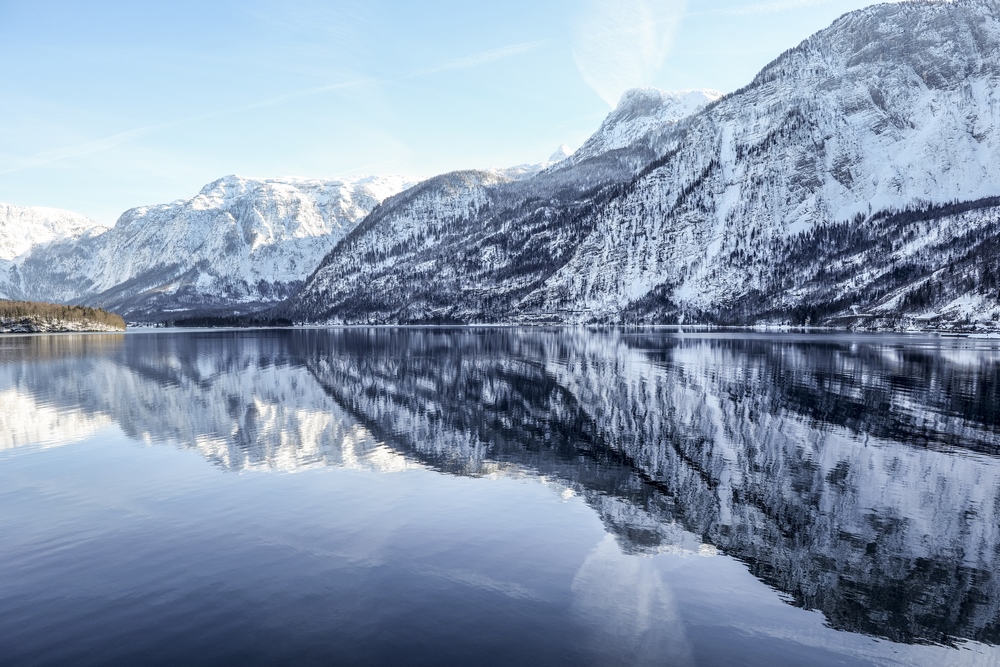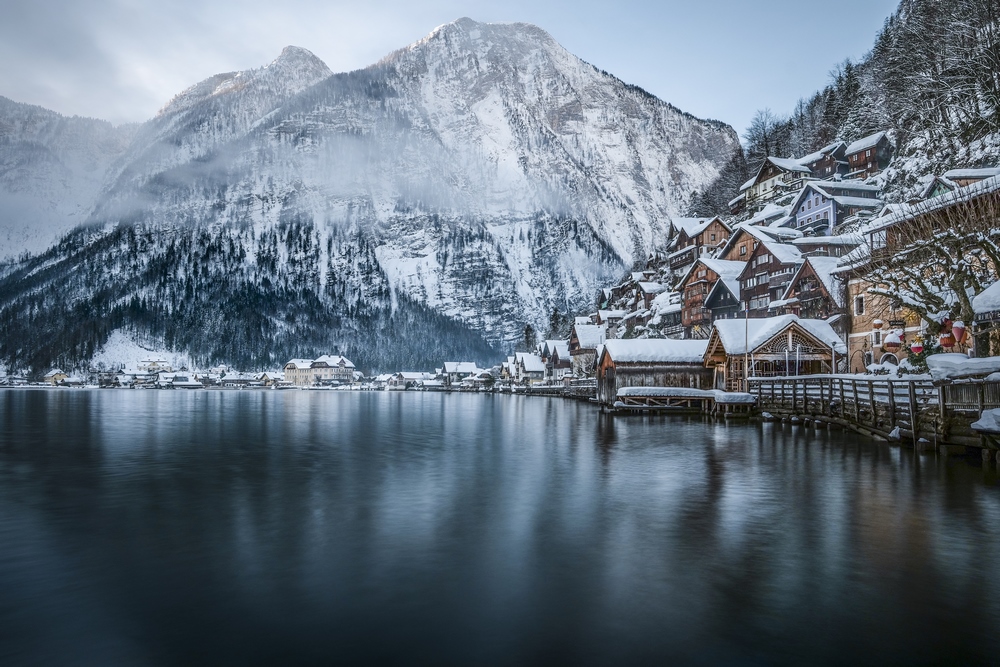 Autofocus
Unlike many of their full-frame mirrorless rivals, Panasonic's S cameras feature an autofocus system that is contrast-detect only, and not based on phase-detection like Canon's EOS R, or a hybrid system like many Sonys or Nikon's latest offerings. While often, this kind of approach has been lamented, Panasonic has a history of getting some impressively fast and accurate performances out of it in their Micro Four Third models which share the camera's Depth From Defocus technology. Panasonic claims the system will continue to operate down to light levels as low as a crazy -6EV, virtually star light. To put that into perspective, it wasn't too many year's ago that AF operation down to -3EV was being claimed as game-changing. During testing, it's been extremely quick and accurate, it's hard to tell in use if it's the world's fastest as Panasonic claim, but it is almost instant in good lighting.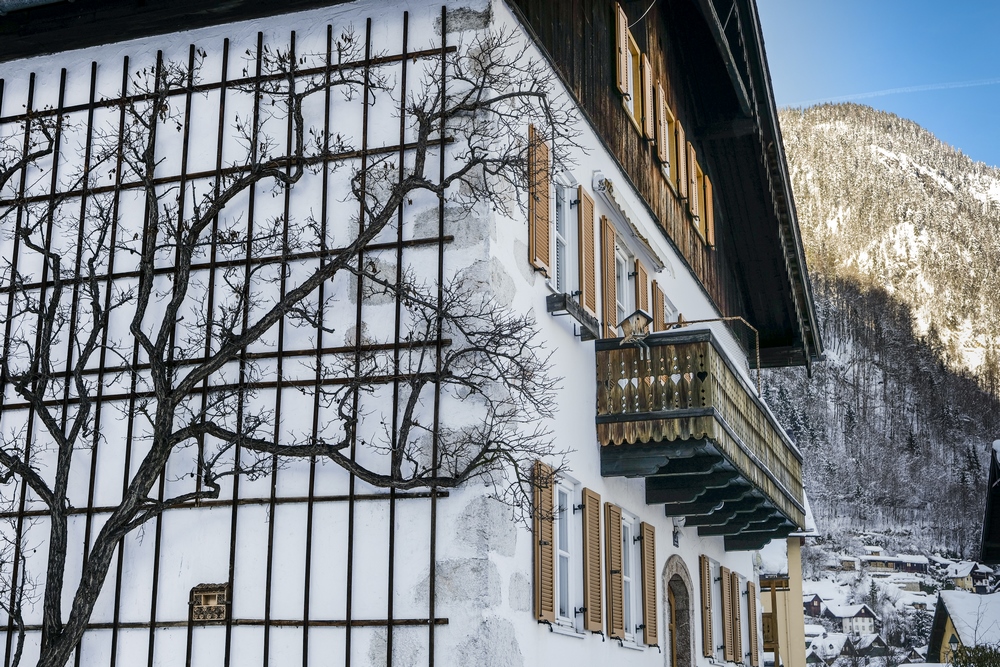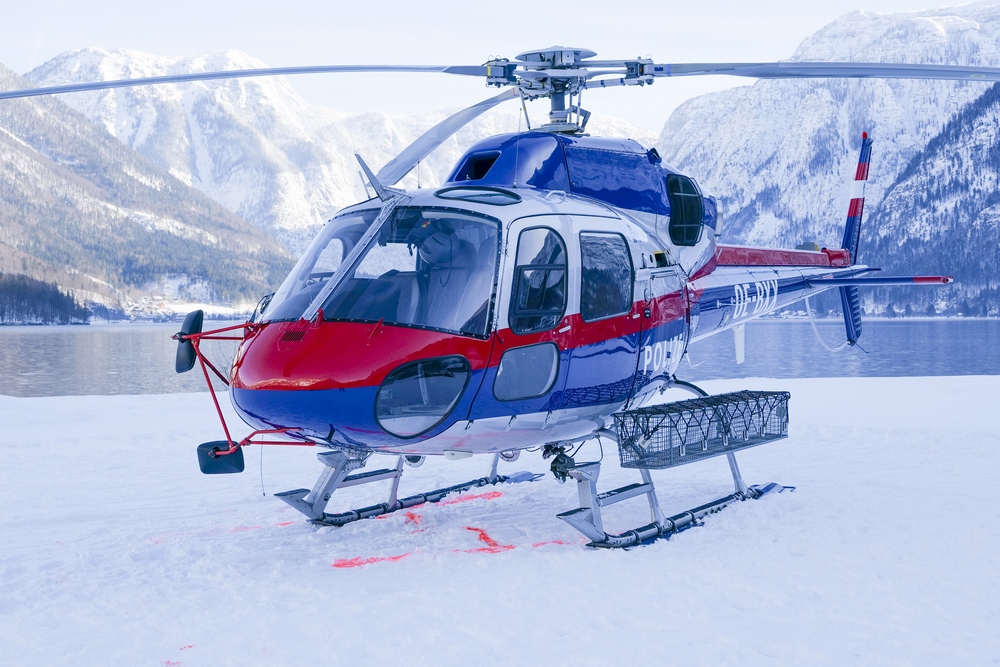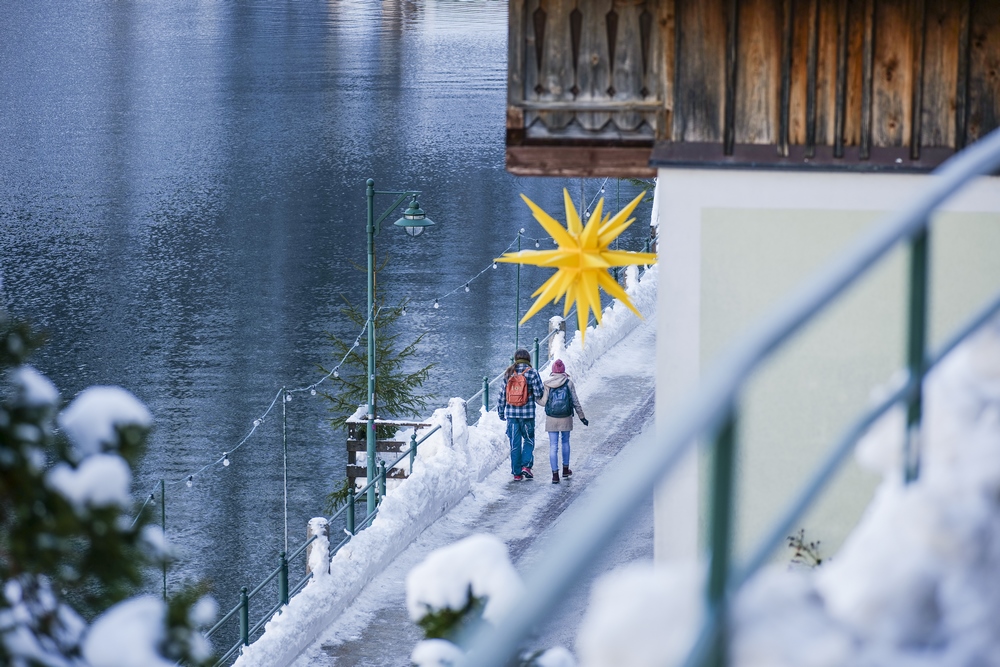 The brand has also been quick to point out that with the deep learning it's AF system has, it's extremely good at picking out and tracking both human and animal subjects when set to its tracking and eye-detection modes. Using the rear joystick on the device, it's even possible to quickly switch between those recognised eyes as the chosen focus point.
While the focus of our testing was mainly landscapes, the camera's autofocus certainly didn't struggled to keep up with any of the animal or vehicles we turned the camera to during its time in our possession, although we'd want to give it a bit more of a thorough test on some more tricky subjects before giving a final conclusion.
Some nice focusing features which can be found on the camera are focus peaking, focus switching when moving the camera between portrait and landscape orientation, and that eight direction focus leaver on the back of the device, which makes it super quick and easy to change focus points across the frame without having to focus, move, and shoot in the way commonly done so on DSLR's with more limited focus coverage.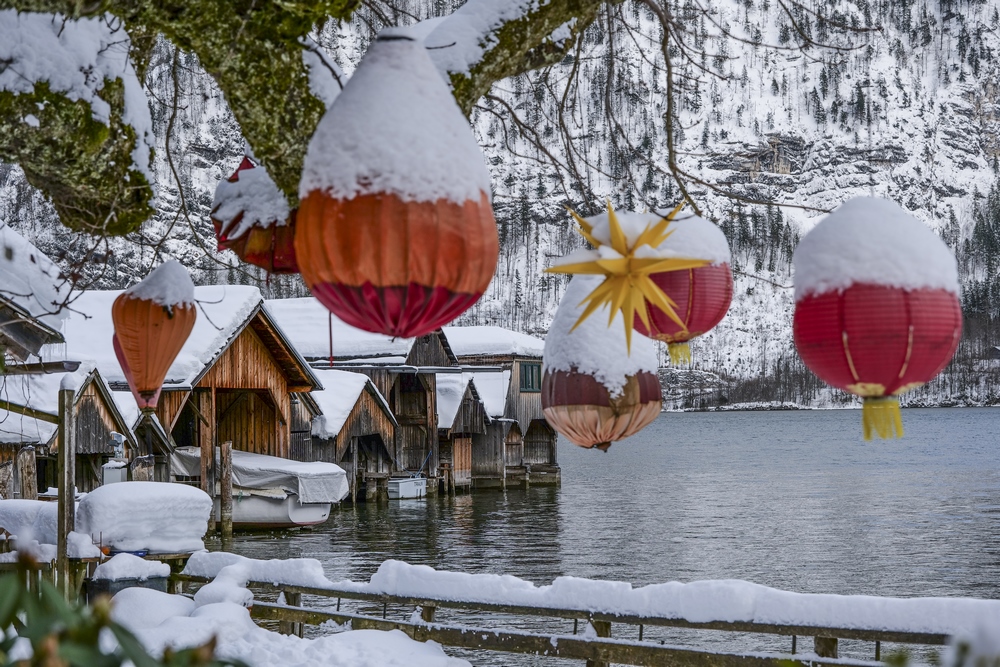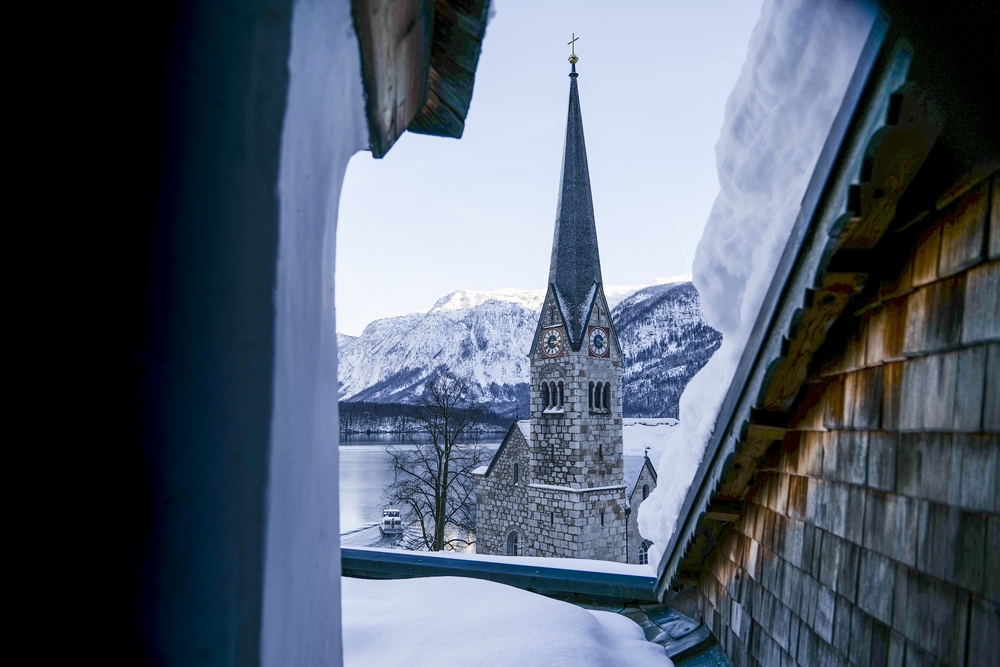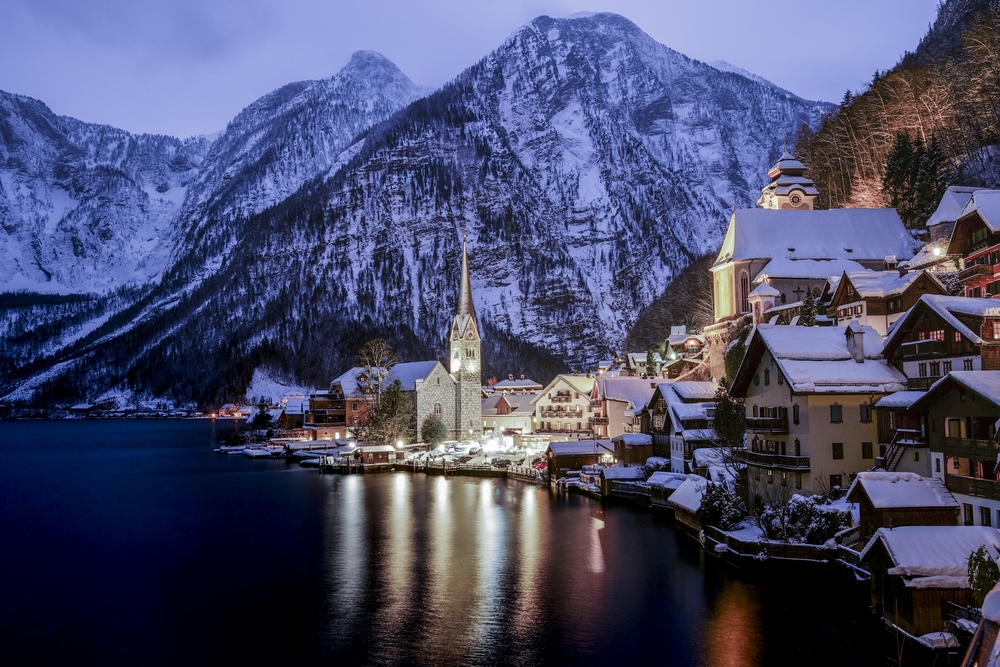 Handling
So, let's be straight, this is not a mirrorless camera being sold on its compact nature, you've still got the companies' 4/3 line for that, it's a professional-aimed alternative to a DSLR and other top-end CSCs, and for some of the same reasons that they tend to have a relatively large form factor, Panasonic has utilised one for its two S models. It has a deep grip for comfortably supporting those professional full-frame telephoto lenses, plenty of dedicated controls for easy setting adjustment and a much larger battery than the brand's 4/3 devices.
Constructed from magnesium alloy and featuring a whole raft of weather sealings, it's intended to be durable under regular use in the field. Its weather-resistant, freezeproof to -10C ,
and dustproof. It's not light for a mirrorless camera at around 1 1/4 kg with battery fitted or 889g without, but with that, there comes a certain reassurance that it's tough enough to take a bit of a battering.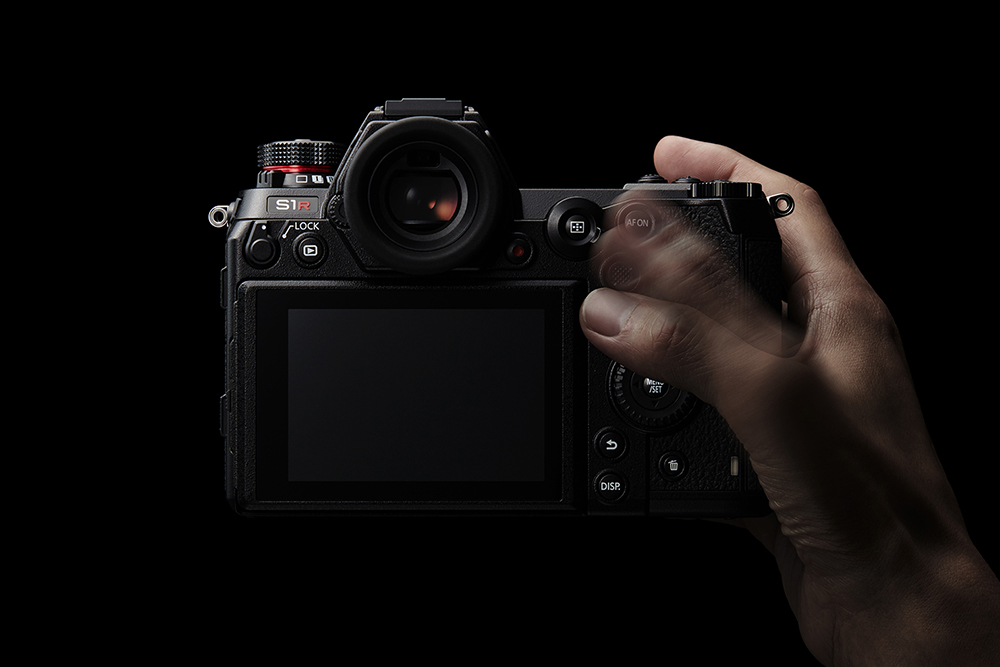 Battery life is) 380 shots with no energy saving options turned on, but this can be extended up to a much more impressive 1,150 by making a few adjustments. The device pleasingly has two card slots, 1 XQD which will support CF EXPRESS, and 1 SD that is V90 and UHS-II compatible. Of course, there are all the standard options to use the second card slot as a backup or overspill.
With a market leading 5.7 million pixels, the S1's 0.78x magnification viewfinder is extremely clear, and with a maximum 120fps refresh rate and 0.005 sec lag, very responsive. Mirrorless cameras really have reached the point now where most people will enjoy the benefits of an EVF more than they'll miss an optical finder.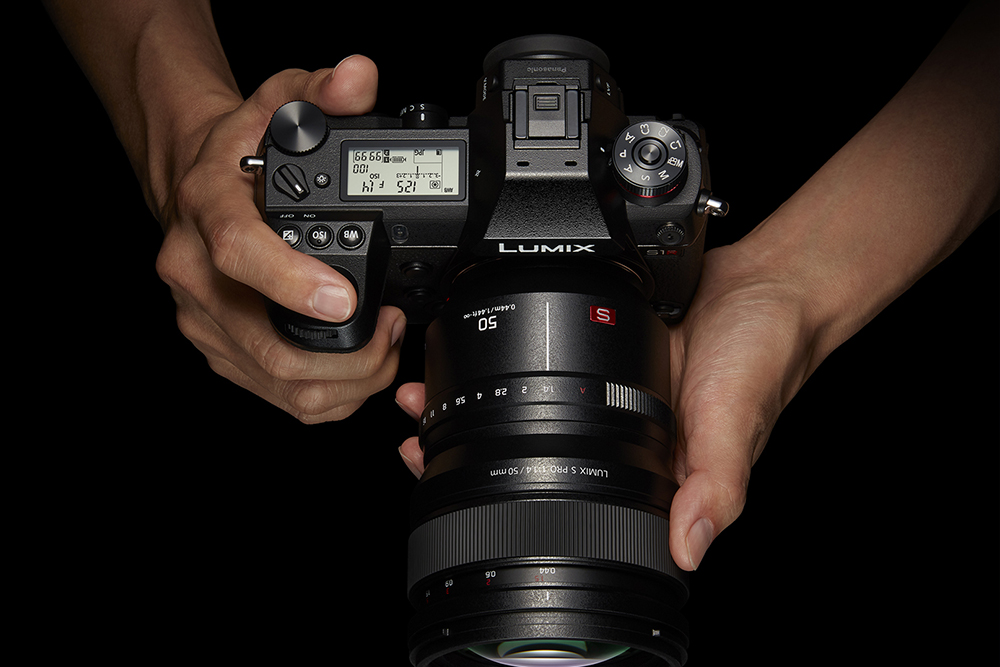 This viewfinder is paired with a 3.2in 2.1m-dot RGBW touchscreen display, which again is nice and clear. It can be flipped up down and to the right, thanks to a triaxial design, that while not as flexible as true vari-angle display, does allow more convenient use and high and low angles even when shooting portraits.
Wifi and Bluetooth are both built in for remote transfer of images, and control of basic camera features.
Image Stabilisation
Just about every mirrorless camera now has a decent image stabilisation system at its core, and the S1 is no expectation. Able to compensate for a brilliant 6-stops of shake across 5-axis of movement, its a highly effective feature that will really help ensure that handheld shots remain sharp when using longer lenses or slower shutter speeds. The system utilises lens-based and camera-based stabilisation for the best results possible with your current setup, can be set to respond to panning, and even offers an IS (image stabilisation) scope that will visualise the current compensation taking place.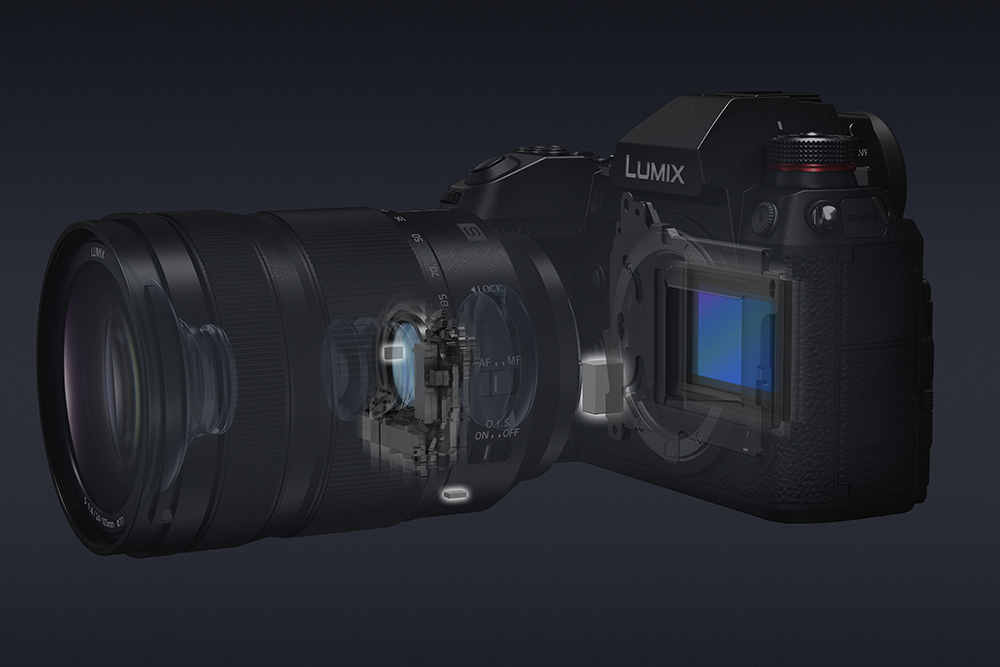 Video
One area of the mirrorless market where Panasonic has done particularly well in the past is video. Devices like the GH4 and GH5 were as popular, if not more so,  among independent videographers as among stills shooters. While the S1 isn't designed specifically with videographers in mind in the way that the GH5S was, it does still provide a very well-rounded set of features that recognise the importance of offering this functionality for multi-skilled visual creatives. At the forefront of that is UHD 4K at up to 60fps, in 4:2:0 8-bit recording at 150MBPS, with full pixel readout making the most of that full-frame sensor, and for unlimited recording times. UHD 4K at 30fps, but in 4:2:0 10 bit is also available, in HEVC at 72MPBS. Full HD is available at frame rates of up to 180fps for 6x slow motion at 30fps playback. Hybrid Log Gamma can be activated, but for Vlog and 10bit 4:2:2 internal you're going to need to purchase a software upgrade. It's a very competitive set of video formats, if not quite on par with the GH5.
There's a 3.5mm headphone socket for audio monitoring, and a 3.5mm input for an external microphone found on the device's side. The camera is also compatible with Panasonic's XLR1 microphone adaptor available separately, which features two XLR inputs and connects to the camera directly through its hotshoe. Footage can be output to an external recorder via its HDMI 4 output, with a cable lock shipping with the camera.
Other video features of note include an Image stabilisation boost option for video, zebraing, and time-lapse recording up to 6K in resolution.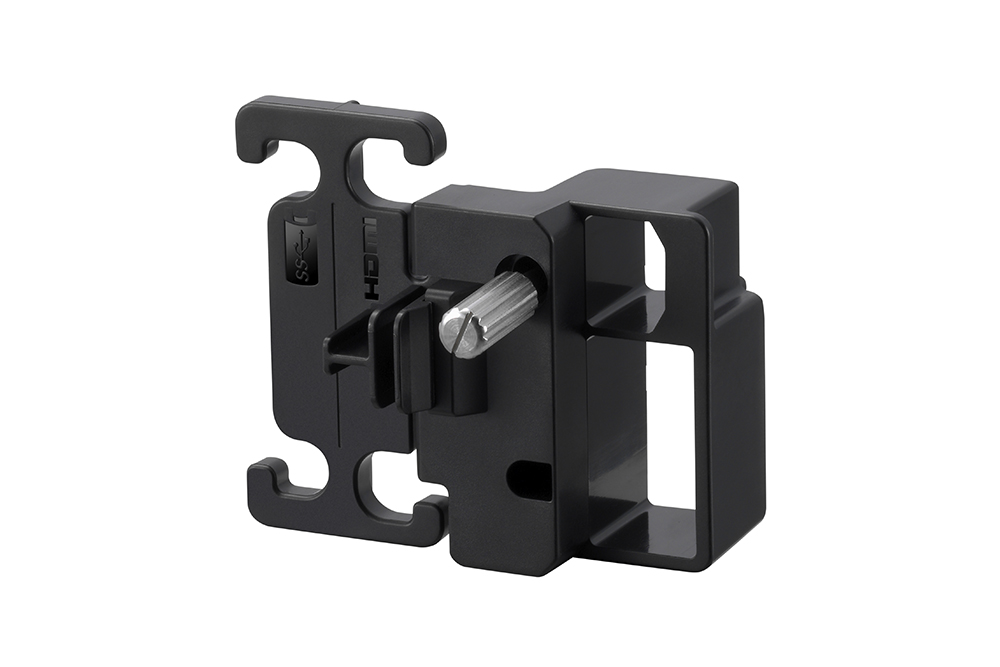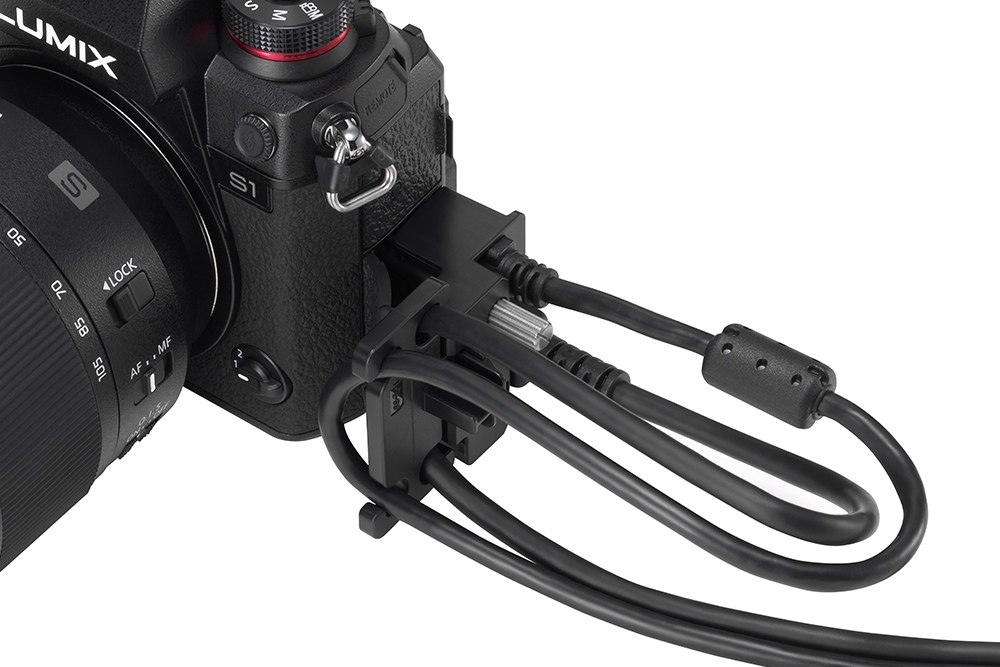 Verdict
Panasonic has long been respected in the mirrorless market, but while it commanded a strong user base of professional videographers, it had struggled more to prove itself as a true professional option among stills photographers. This was in large part due to the 4/3 sensor size it had always employed in its Lumix devices. The full-frame S1, and the higher resolution S1R, will go a long way to dispel this fear, both proving to be highly capable device's with some solid feature sets and a pretty good lens range virtually straight out of the gate.
While these cameras are perhaps not the compact mirrorless's that some may have expected, their handling and build will give confidence to those perhaps moving from a DSLR to a CSCs for the first time. For those who demand portability as their no.1 requirement, the brand will still have its G series, but the image quality from these cameras is dramatically better. A slightly faster burst speed may also have been nice, and battery life may still be seen as a little short by some, but for the first device's in a new series, we think Panasonic has done pretty well here. For those looking at investing in their first professional system, the S1 and S1R are certainly worth considering.
Join the Panasonic Experts as they guide you through the new features and spec with these in-store events.