LCE Cookies
We use cookies to help give you the best experience on our site and allow us and third parties to tailor ads you see on this and other websites. By continuing you agree to our use of
cookies
.
ACCEPT AND CONTINUE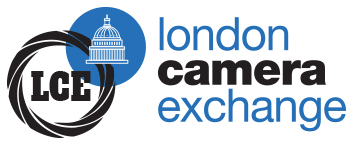 Sony VLog Camera ZV-1 | First Look in Lockdown
The RX and Alpha series of cameras house some impressive features with power processing, superb image quality, rapid focusing and small design, so it's no wonder why they have become so popular throughout the content creating community. Sony has spent a lot of time listening to feedback and researching this area of the market and today has announced the ZV-1. Could this be the ultimate vlogging camera?
Key Features
UHD 4K30p Video with HLG & S-Log3 Gammas

Directional 3-capsule microphone

Real-Time Tracking and Eye-AF

315-point Phase Detection AF

Product Showcase mode

Vari-angle LCD screen

Soft natural skin effect

Optimised brightness for faces

Quick access Bokeh switch
Please note all images in this LiveView are still images taken for our First Look Video above.
Weighing in at a respectable 294g this stacked 1" sensor camera is a real gel between Sony's latest technology and a whole new design concept. Unfortunately with the current pandemic, you join me in lockdown whilst I got hands on the ZV1 but welcome to my garden.
For anyone who vlogs or shoots content from in front of the camera you will know the most important requirements are that you are in focus and the sound is clear. The ZV1 utilises Sony's Fast 0.03-sec Hybrid autofocus system along with their Real-time eye AF for humans and Real-Time Tracking which is quite honestly the most responsive and locked on focus I have ever used. Having the confidence to hit record and know you will always be sharp gives you one less thing to worry about when shooting up to 4k movies. No matter where I moved throughout the frame it picked me up and kept in focus thanks to the massive 315-phase detection AF points covering 65% of the sensor.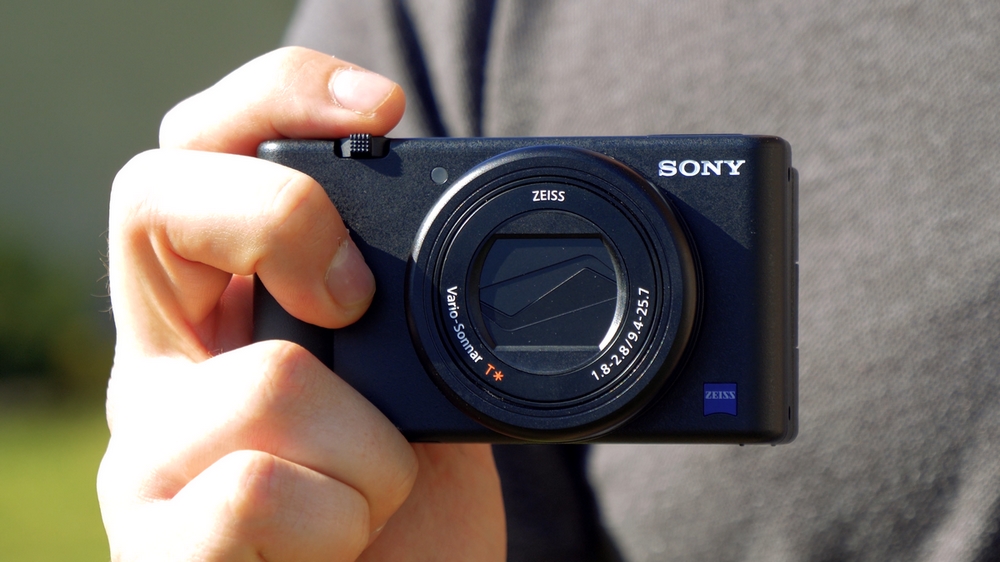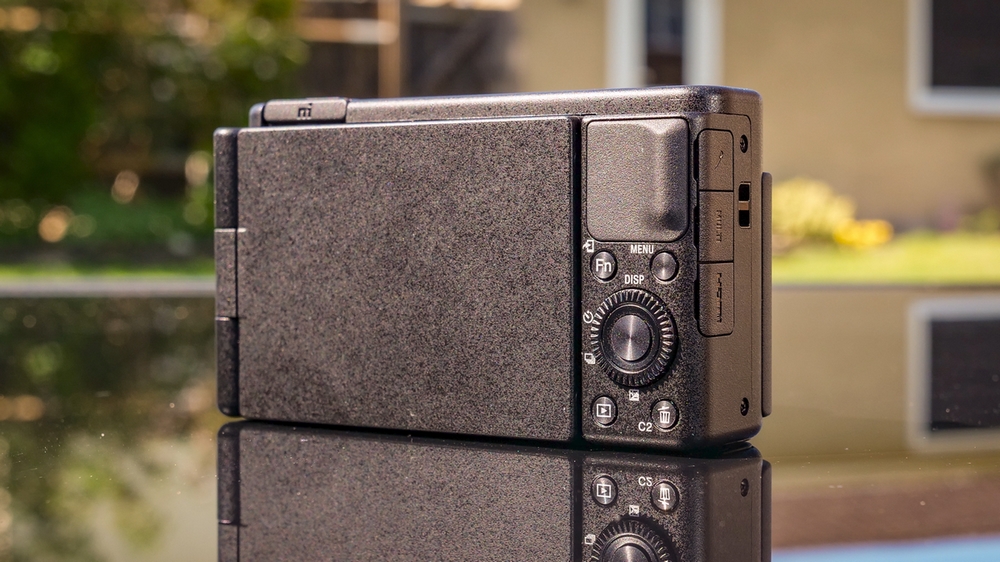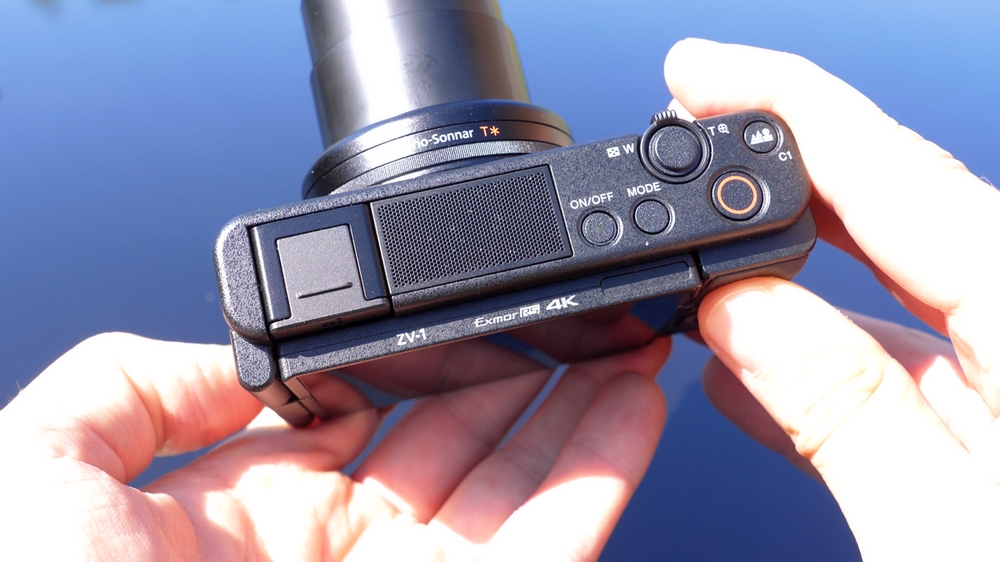 Having the ability in the menu setup to change the speed and transitions of focus allows you to really customise the final style and look or your videos. With the option of Fast, Normal and slow in your AF drive speed menu, you no longer have instant jumping focus if you would prefer to see a smoother more cinematic pull focus effect. Leaving you with a result that resembles something comparable to shooting with an operator from behind the camera.
Skin-tone optimization, Enhanced Colour and Face-Priority auto exposure all help to keep you the main subject whilst on film. Normally when moving from bright to darker areas the result would leave you underexposed but with Sony's face recognition technology and Face-Priority you will always be the cameras main subject with the settings automatically adjusting to keep you visible in the frame.
Audio has always been a problem whilst Vlogging. Are the built-in mics good enough, does your camera have an audio jack, can you mount an external mic to the camera or do you need some form of bracket to hold it all together and I'm pleased that Sony has taken all this on board. Built into the top we see this large panel housing a directional 3-capsule microphone providing you with the best possible sound that's close to the original source.
Along with this the ZV1 has the option to attach an external microphone via the standard 3.5mm audio jack and top shoe, helping to keep you setup compact and small without the addition of any mounting brackets being needed.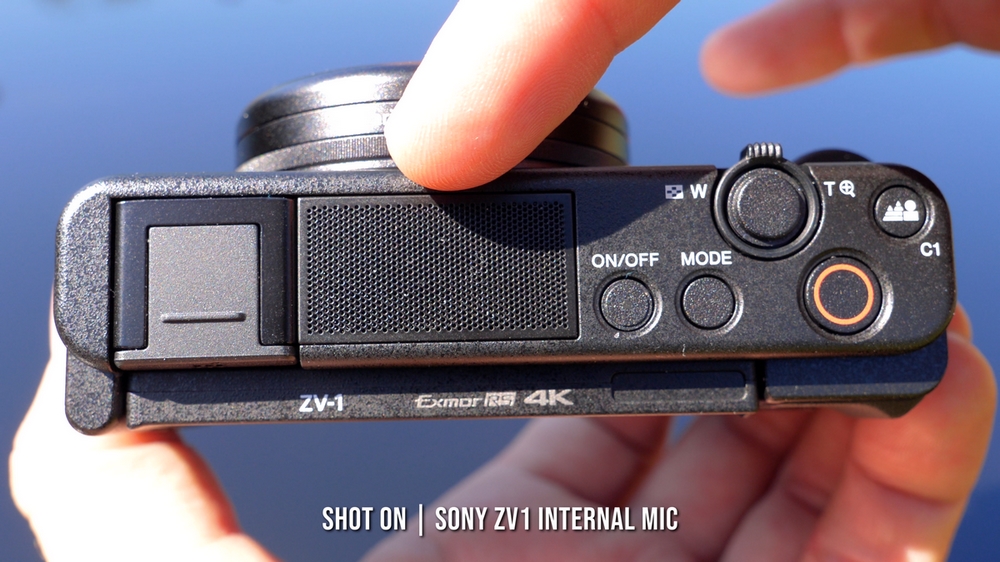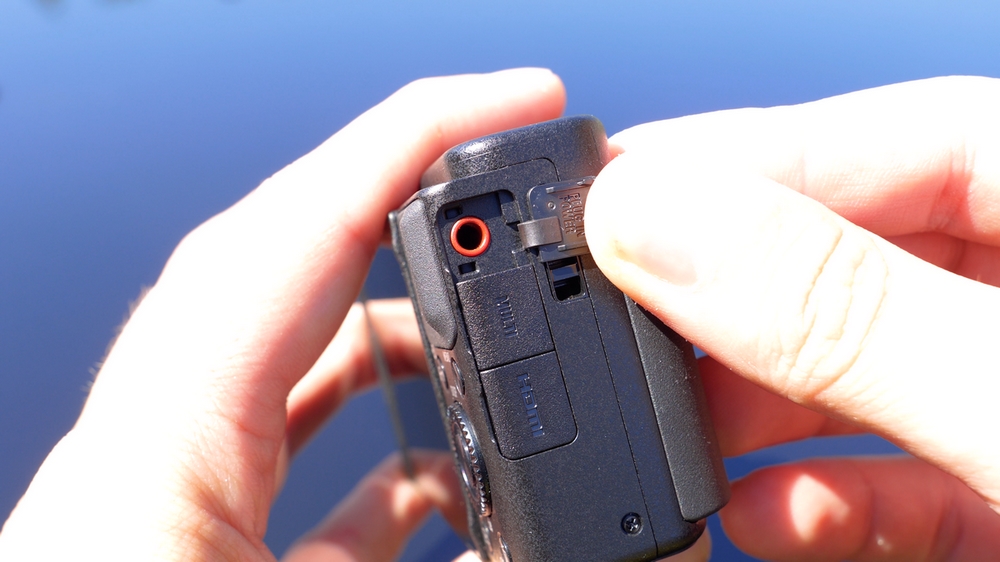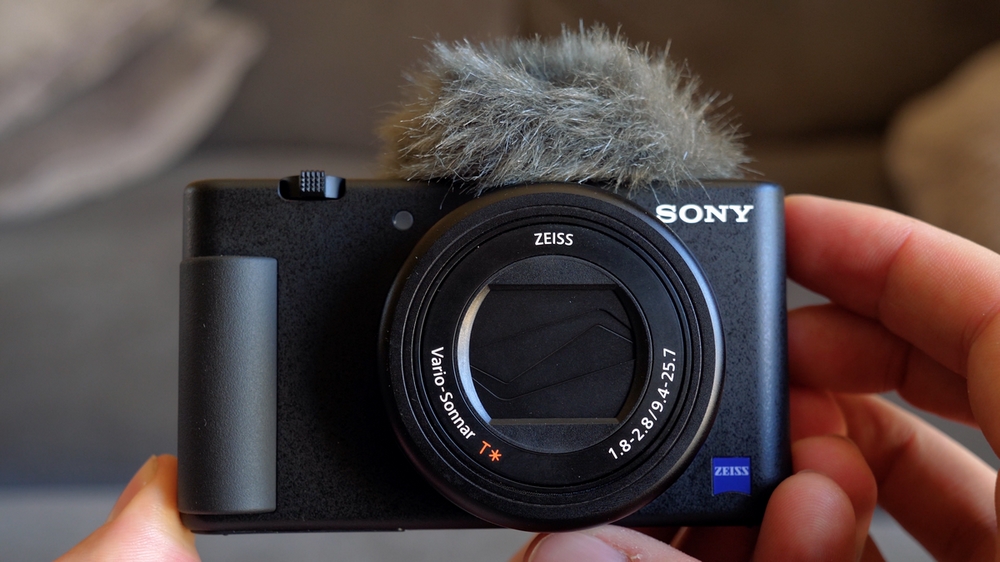 Included in the box you also receive a windshield to cover the built-in 3-capsule mics. Unlike other shields that attached on via an adhesive Sony has produced this one with a rig base that clicks into the show securing it in place whilst keeping it easily removable.
A new focus mode called Product Showcase pretty much does exactly what it says. With a quick click of the button located on the back of the camera you can switch between face priority or showcase mode. This allows vloggers who show smaller items close to the lens to have a quick and smooth focus transition from their face to what they are holding. Previously it hasn't always been so easy to get that item in focus or keep it sharp with some content creators holding their hand wide behind the product so the camera can pick up on the change in subject. Just bear in mind that you are recommended to use a tripod whilst shooting in this mode and that stabilisation turns off.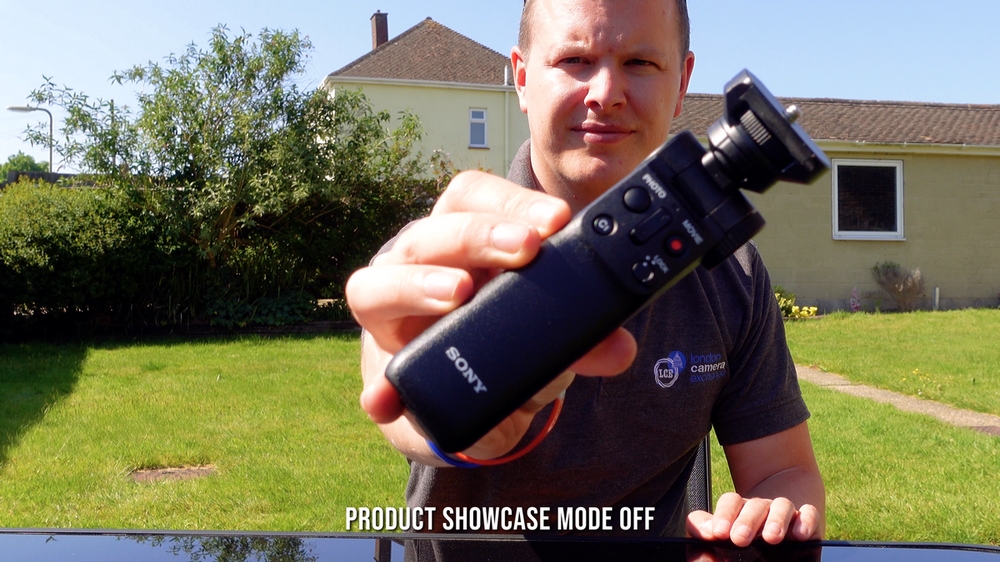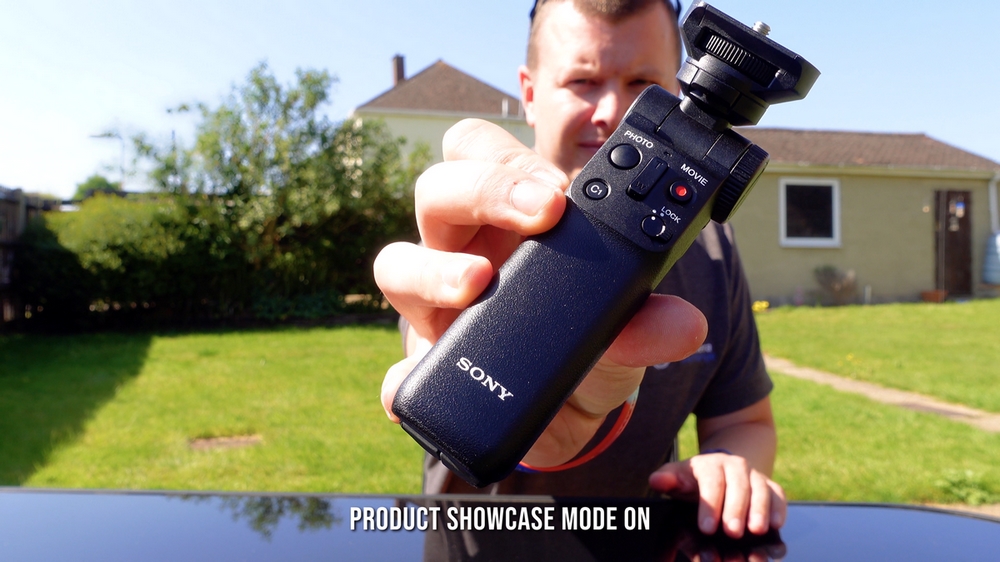 Stabilisation has been enhanced making it up to 11 times better whilst shooting video in Activate Mode, making the ZV1 ideal for when you are moving around and walking, helping to eliminate those shakes and vibrations.
So let's talk about the design and built of the camera because a camera is a camera right……well not quite with the ZV1. Everything about the Z is tailored to that end-user, the content creator. We see a larger than normal movie recording button on top, that's easy to access from in front or behind the camera along with the C1 button that quickly switches between having your background in focus or out of focus leaving you with a professional bokeh result. For anyone capturing travel vlogs this is ideal for when you're just speaking to camera whilst out and about but then want to quickly change to allow your followers to enjoy the sights around you too. As you can see my background is pretty out of focus but when I click the C1 button it switches to show you more detail from behind me at the same time. To gain this result on another camera you would have to change the aperture settings but Sony has made this an instant quick key, or button, you can simply press.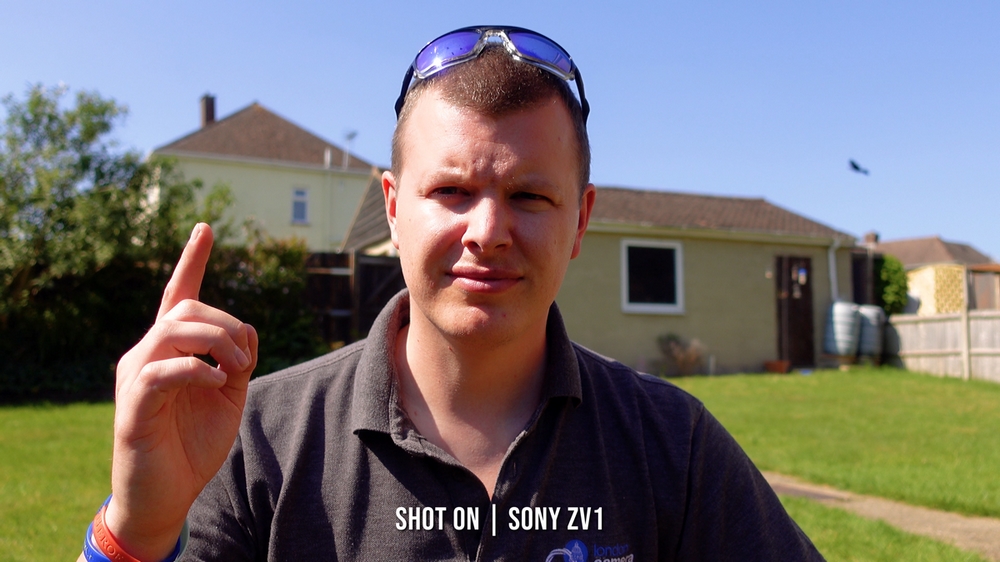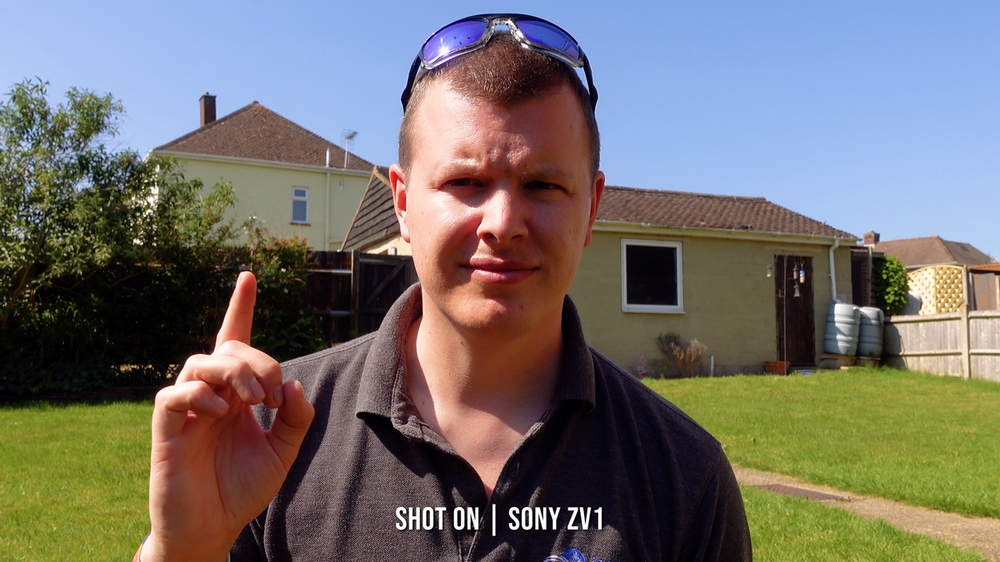 On the front there is a small red LED that turns on when recording leaving you with no doubt if the camera is rolling.
The vari-angled touch focus LCD screen is a lovely addition when compared to Sony's other compacts which only have a tilting screen. This leaves you with a crystal clear view whether shooting b-roll or capturing a piece to camera thanks to its unobstructed view located to the side.
The in-built ND filters keep your shutter speed at a nice low 50th of a second ideal for your video recordings even when in bright environments.
The lens gives you up to 2.7x optical zoom from its widest position which may not sound a lot but certainly gives you a good range for the tailoring and compact size of the camera.
The optional accessories of a wireless remote commander was perfect for holding the camera at a little over arm's length. Being able to wirelessly connect to the camera allows you to start and stop recording without the need to touch the body. A nice addition is the grip can be opened up and turned into a tabletop tripod making a pretty versatile little unit.
I guess I should get a little geeky with the tech side of things and let you know the following few features inside the ZV1. You can shoot up to 4k movies at 30p which is over sampled from a larger megapixel format giving you the best possible uncropped video quality available. You can also step down to full HD at 120fps or if you want to go super slow-mo you can select this option for a short burst at up to 960fps resulting in something perfect for your more high-speed moments.
Low light shooting is more than acceptable thanks to the 1" stacked EXMOR sensor and the same BIONZ X processor found inside Sony's A9 II and RX100 mark 7. With an ISO range up to 12,800 you can take the ZV1 into darker areas and still capture content ready to share.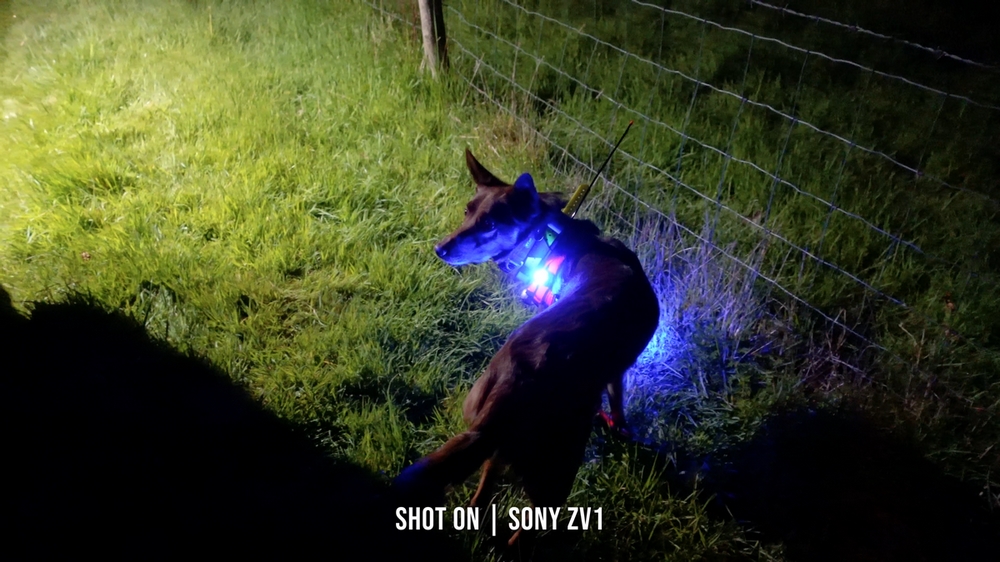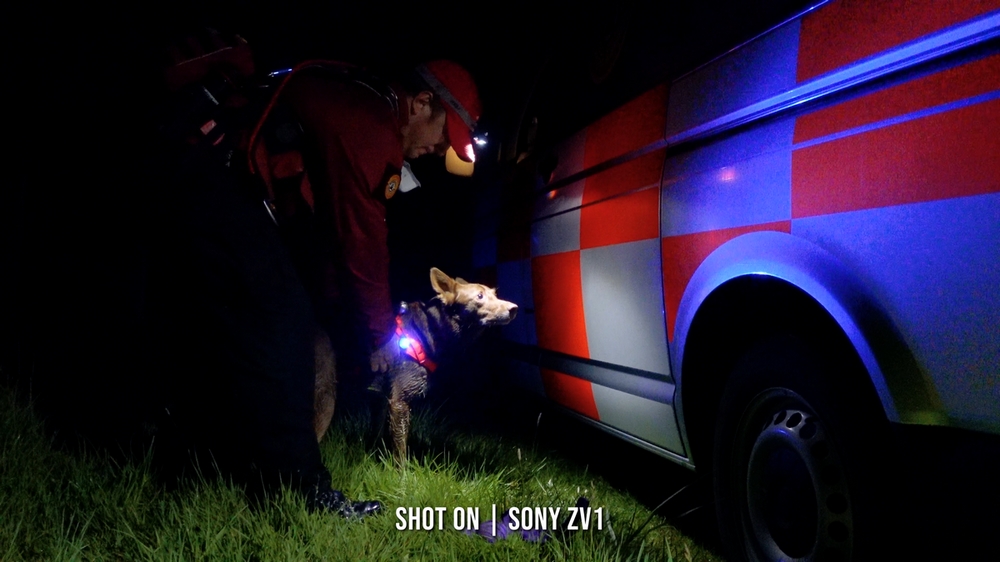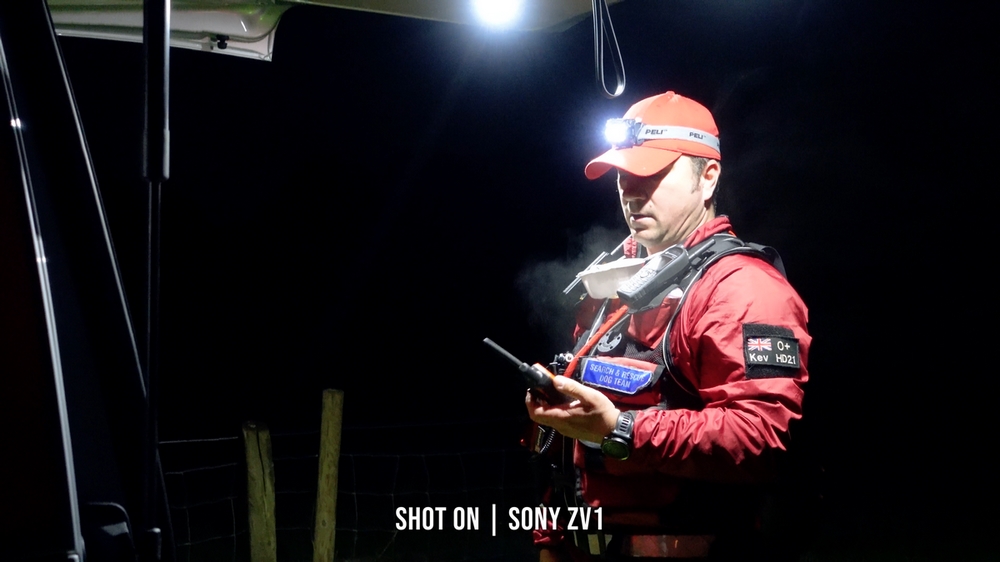 For the colour graders out there S-Log 3 is available too so you can edit your footage in post to get most out of the reproduction of your shadows and graduations or you can shoot in Hybrid Log-Gamma picture profile to instantly show off your content with a compatible HDR tv.
Interval shooting or time-lapse mode as most would know it is selectable too through the menu setup allowing you to not just capture still images at 20.1 megapixels but also create some epic looking b-roll footage too.
With built-in Wi-Fi you can connect with your fans and followers by not only transferring your content to a smart device but also being able to take full control over your camera remotely. With APPs like Sony's imaging edge and movie editor, you can easily cut your clips together and upload a fully finished video.
Another great feature the ZV1 has is the ability to recognise when you shoot in portrait mode. This information is stored so when you transfer your clips to a smart device you do not have to edit the orientation as it will be saved automatically in the vertical video res making it perfect for Instagram tv, stories and other similar apps.
With a whole host of easy to manage settings the research and time Sony has taken to produce the ZV1 really shows their dedication to content creators. The sharp to blurry background switch, large than normal movie button, front led to indicate you are recording, the 3-capsule mic system along with the audio input jacks, flipping LCD screen, 4K video capture and the ultimate focusing package. It appears that the ZV-1 is quite possibly the strongest contender to take its position as the ultimate vlogging camera.